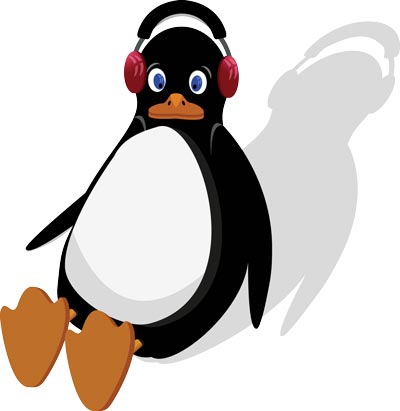 (ASBURY PARK, NJ) -- Asbury Music has updated its new music playlist for the period from April 15 to May 15, 2018. In addition to spinning a mix of Jersey Artists, Americana, Classic Rock, Covers, and 80s Rock, the online radio station creates a playlist of new tunes for heavy airplay. The new music playlist generally has over 100 songs each month. The station itself has roughly 10,000 in its playlist curated by Gary Wien.
"We strive to have a radio station unlike any other," explained Wien. "While New Jersey artists form a large part of our identity, we also play tons of songs that you won't find anywhere else. From indie artists to eclectic cover tracks, our goal is to play great songs from around the world. We don't follow the charts... we create our own."
Asbury Music is run by New Jersey Stage, the Garden State's leading arts & entertainment publication. The station can be accessed from anywhere in the world at AsburyMusic.com and via the TuneIn app available on most smartphones.
Artists may submit mp3s or a download link for airplay consideration to info@asburymusic.com
Here is the new music playlist starting on April 15, 2018.
A Halo Called Fred - It's That Kind Of Party
Allison Pierce - A Kiss Before You Go
Alvvays - In Undertow
Amanda "Pearl" Shires - I Kept Watch Like Doves
Amanda Rose Riley - The Old Lady at the Open Mic
Anthony D'Amato - On The Banks Of The River Where I Died (With The Mastersons)
Aquino - Moving Me. Moving Free.
Ayron Jones and The Way - Take Your Time
Beach Fossils - Down the Line
Ben Reel - Paradise Found
Ben Strawn - It Would Be Sweet
Bill Toms and Hard Rain (featuring The Soulville Horns) - Back To Memphis
BJ Barham - Road To Nowhere
Blitzen Trapper - Baby Won't You Turn Me On
BNQT - 100 Million Miles
Brent Ryan - Gus McCrae
Brett Dennen - Good Vibration
Brian Fallon - Sleepwalkers
Brooks Dixon - Promises
Cameron Owens - Goin' Home
Charly Bliss - Glitter
Chuck Prophet - We Got Up and Played
Collins Drive - Cemetery Angel
Colter Wall - Motorcycle
Connor Garvey - Insignificance
Cory Branan - I Only Know
Cranston Dean - I Got The Shakes
Cults - Talk in Circles
Darren Criss - Going Nowhere
David Starr - Beautiful Music of You feat Richie Furay
James Deely - somebody at home
Diego Allessandro - This American Life
Dream Wife - Spend The Night
Dust Rhinos - Sailing With the Captain
Dylan Hicks - I Was Made Anew
Ed Snodderly - Whispering
Eilen Jewell - Walking with Frankie
Elizabeth & The Catapult - Better Days
EmiSunshine - Strong Armed Robbery
ERYN - Our Love Won't Die
Esme Bridie - Tower Of Regret
Fazerdaze - Misread
Forest Fire Gospel Choir - Daddio
Foxygen - Avalon
Frank Viele - Broken Love Song (feat Joe Bonamassa)
Freddie Fry - Out Of Time
Gina Sicilia - I Don't Want To Be In Love
Gregg Allman - I Love The Life I Live
Greta Gaines - Heal Me
Griffin House - Straight In The Night
Heart Society - I Don't Give a Damn
Hiss Golden Messenger - Lost Out in the Darkness
Jane Weaver - Slow Motion
Japanese Breakfast - This House
Jason Isbell and the 400 Unit - If We Were Vampires
Joe D'Urso & Stone Caravan - Just Once
Joe Grushecky and the Houserockers - More Yesterdays Than Tomorrows
John Smith - Joanna
Joseph Parsons Band - True
Juliana Hatfield - I Wanna Be Your Disease
Karen Mansfield - New Favorite Thing
Larkin Poe - Look Away
Lindi Ortega - Lovers in Love
Little Steven - Standing In The Line Of Fire
Lori McKenna - We Were Cool
Lover - Story (Money Shot)
Luna - Most of the Time
Marc Tappan - Queen Anne Lace
Mark Erelli - Deep Red Bells
Matt Townsend - Came Down from the Mountain
Matthew Perryman Jones - I'm Sorry
Michael Brett - She's The Pilot
Mike Daly & The Planets - Never Too Late
Mount Eerie - Earth
Neil Nathan - Burning a Horse
Nicole Atkins - Brokedown Luck
Nostalgist - Smoldering Amber
Oddme - Fading Away (Dec Live 2017)
Passenger - Sweet Louise
Peter Karp and Sue Foley - More Than I Bargained For
Peter Prasa - Stranger
Phoebe Bridgers - You Missed My Heart
Jane's Party - Ciggy Buzz
Mo Kenney - If You're Not Dead
Poppa John Bug & The Jam Band - The Bronx Is Burning
REICHELT - Heavy Hearts Live In Hell
Rick Springfield - God Don't Care
Rob Dye - Beware
Rod Picott - Store Bought
Sharon Jones & The Dap-Kings - Pass Me By
Shout Out Louds - Ease My Mind
Slaid Cleaves - If I Had a Heart
Slow Buildings - What's Wrong With People
Sonofdov - Let Me In
Stacie Rose - Change
Stephen Stills - Questions
Sunshine & The Rain - So Far So Close
Superchunk - What a Time to Be Alive
Ted Leo - The Future (Is Learning To...)
Terry McCarthy - It Hurts
The Accidentals - Parking Lot
The Brixton Riot - Slow Evolution
The Catholic Girls - Shame On You
The Clientele - Everything You See Tonight Is Different From Itself
The Cravens - Endless Heart
The Dead Milkmen - Only the Dead Get off at Kymlinge
The Forty Nineteens - A Stranger On the Shore
The Great Fraud - American Dream
The Hold Steady - Eureka
The James Hunter Six - Show Her
The Naked And Famous - Higher Stripped
The Pains Of Being Pure At Heart - Anymore
The Rails - Shame
The Successful Failures - Tennessee Boy
The Wombats - Ice Cream
Thomas Johnston - Indigo Sunset
Tina And The Balance - Break The Walls Down
Tinsley Ellis - I Got Mine
Titus Andronicus - Number One (In New York)
Tom Kanach - Stop It
Tom Russell - I'll Never Leave These Old Horses
Tommy Castro & The Painkillers - Them Changes
U2 - You're the Best Thing About Me
Vandal Moon - Computer Love
Violent Femmes - Memory
Waxahatchee - Recite Remorse
Willie Nile - The Times They Are A-Changin'
Wire - Sonic Lens
Wye Oak - Lifer
Young Lungs - Killin' Me
---