originally published: 02/11/2017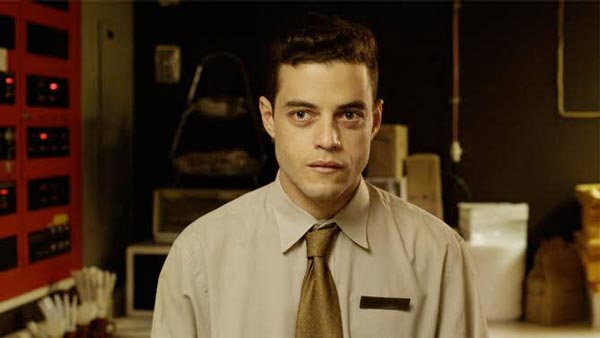 On March 6th, Arthouse Film Festival will return for ten weeks at two New Jersey theatres: AMC Mountainside and AMC Monmouth Mall.
If you are not one of the thousands of New Jersey film buffs who have attended in years past, just imagine seeing a festival-winning gem before release to the public, then the lights come up, and there in front of you are the creators of the film, ready to answer questions and discuss their work.
Oscar winners and nominees Danny Aiello, Alan Arkin, Frank Darabont, Jesse Eisenberg, Ethan Hawke, Jean-Pierre Jeunet, Melissa Leo, Viggo Mortensen, Chazz Palminteri, John Sayles, Aaron Sorkin, Fisher Stevens and David Strathairn have joined Dylan Baker, Jim Breuer, Famke Janssen, Danai Gurira, Joseph Gordon-Levitt, Derek Luke, Mary Stuart Masterson, David Morse, Connie Nielsen, Joe Pantoliano and Kevin Smith as guest speakers who have come to share their insights with festival participants.
The festival has hosted 1,774 movie premieres with 1,110 live guest appearances over the past 26 years.
Confirmed films and those under consideration for the upcoming festival include: A Quiet Passion with Cynthia Nixon, Jennifer Ehle, director Terence Davies; Alive and Kicking director Susan Glatzer; Buster's Mal Heart with Rami Malek, Kate Lyn Sheil, director Sarah Adina Smith; The Circle with Tom Hanks, Emma Watson, director James Ponsoldt; Dean with Kevin Kline, director Demetri Martin; Frantz with Pierre Niney, Paula Beer, director Francois Ozon; Gifted with Chris Evans, McKenna Grace, director Marc Webb; Going In Style with Morgan Freeman, Michael Caine, director Zach Braff; Harold and Lillian: A Hollywood Love Story with Harold and Lillian Michelson, director Daniel Raim; The Lovers with Debra Winger, Tracy Letts, director Azazel Jacobs; The Ottoman Lieutenant with Michiel Huisman, Josh Hartnett, director Joseph Ruben; Paint It Black with Alia Shawkat, Janet McTeer, director Amber Tamblyn; The Sense of an Ending with Charlotte Rampling, Jim Broadbent, director Ritesh Batra; Wilson with Woody Harrelson, Laura Dern, director Craig Johnson and Wonder with Julia Roberts, Jacob Tremblay, director Stephen Chbosky.
---
The article continues after this ad
---
---
"The program will always be flexible in order to take advantage of opportunities as they arise," said festival director Chuck Rose.  "Wonderful surprises and fantastic celebrities can pop up out of nowhere, so we try to keep the schedule as fluid as possible. 
"Even before we started in the early 90's, I began working to create an international VIP network of actors, directors, screenwriters, producers, journalists and film industry pros whose jobs involve creating and evaluating the cream of Sundance, Cannes, Toronto, Venice, Berlin, SXSW, Tribeca and the other important film festivals.  We also work to ferret out potential hits in the development and production stages so we are ready to pounce on the best films first. 
"Last fall, we premiered Lion, The Salesman, A Man Called Ove and many more outstanding films which went on to receive numerous awards.  Over the past three years, we premiered 85 movies which later earned a total of 25 Oscar, 27 Spirit, 23 Golden Globe and 24 British Academy Award nominations."
For information, to see which films were screened in the past or which ones may be screened this year, or to register, visit:  www.ArthouseFilmFestival.com  or call 732-870-6012.
The festival is open to anyone, but seating is limited, so early enrollment is advised.  Subscription is $139 for five weeks or $245 for all ten weeks.  After March 1st, rates will go up.  Also being offered is a specially priced flex ticket so users may choose any eight out of ten nights for their convenience.