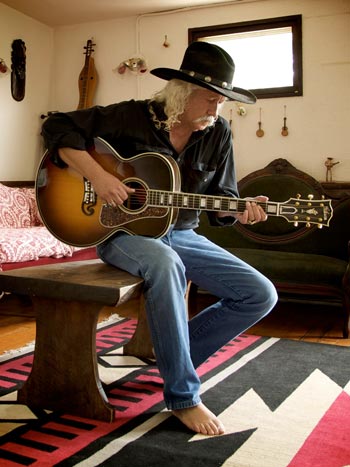 (TOMS RIVER, NJ) -- Known to generations as a prolific songwriter, social commentator, master storyteller, actor, and activist, Arlo Guthrie brings his Re:Generation Tour to the Grunin Center Main Stage at Ocean County College on Thursday, November 9 at 7:30 p.m., College Drive, Toms River, NJ. Tickets range from $50-$59.
The father of the American protest song, Woody Guthrie hoped one day to have enough kids to form a family band to travel the country and sing songs to the people. The Re: Generation Tour realizes Woody's dream through the inspiring work of his son Arlo Guthrie and Arlo's children Sarah Lee Guthrie and Abe Guthrie.
Woody built a legacy of activism that the Guthrie family continues to preserve with its leading voices in the current revolution against oppression and injustice. Arlo Guthrie's Re: Generation Tour gives voice to the common folk with their characteristic honesty and humor through the power of community and song. Arlo and family aspire to represent hope for working families across this great nation.
In 1967 at the age of 19, Arlo took up the torch from his father Woody when his antiwar classic "Alice's Restaurant Massacree" became an international hit. He's been on the road ever since, with his son Abe joining his band in the 1980s as the musical director and keyboardist. Sarah Lee, a singer-songwriter with a lauded career in her own right, has been releasing celebrated original music for two decades.
Inspired by his parents' activism, Guthrie established The Guthrie Center, named for his parents; it is a not-for-profit interfaith church foundation dedicated to providing a wide range of local and international services.  In addition, The Guthrie Foundation is a separate not-for-profit educational organization that addresses issues such as the environment, health care, cultural preservation, and educational exchange.
---
The article continues after this ad
---
---
For more information on Arlo Guthrie and The Guthrie Center, visit https://www.arloguthrie.com.
Upcoming Folk Performances at the Grunin Center
·   John Gorka with special guest Amilia K. Spicer – Sat, January 20, 8pm, $25.
·   Tom Chapin & Chapin Sisters – Sat, April 21, 8pm, $35-$30.
·   Peter Yarrow – Fri, May 11, 8pm, $35-$30. Dinner Add-On: $25 at Caneda's White Rooster.
Purchase Tickets online http://grunincenter.org, call 732-255-0500, or visit the Box Office, Monday to Friday, 10:00am to 5:00pm. Prices, dates, times, performers, and shows are subject to change.
originally published: 2017-10-06 00:00:00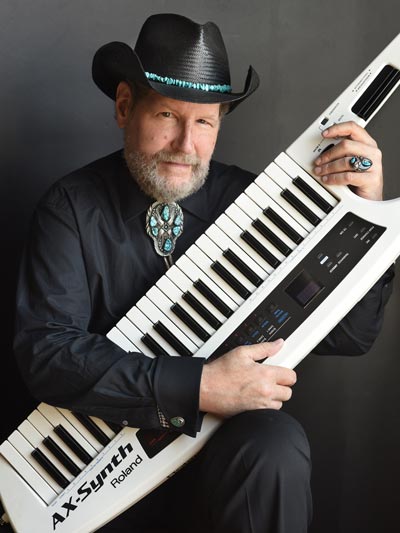 Monmouth University Presents Kids On Keys & Dueling Pianos To Benefit Autism Awareness
(WEST LONG BRANCH, NJ) -- The Center for the Arts at Monmouth University has announced Kids on Keys & Dueling Pianos – an event to benefit Autism Awareness - featuring Stormin' Norman" Seldin, three young piano prodigies, the amazing Steinway & Sons "Spirio" Grand Piano, and special guest Tim McLoone on Saturday, May 5th at 8:00pm in Pollak Theatre.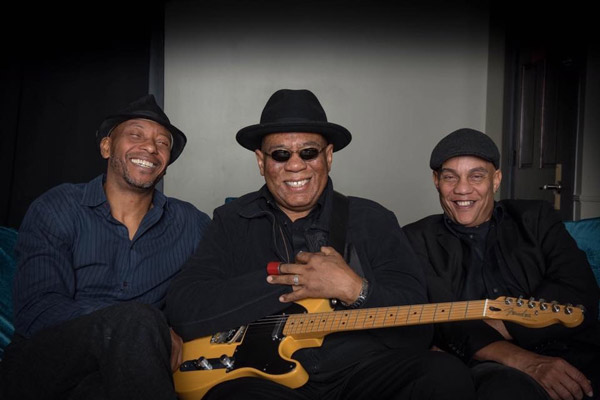 SOPAC Presents Best Of The Loft on May 6
(SOUTH ORANGE, NJ) --  South Orange Performing Arts Center's famed Jazz and Blues in the Loft Series, curated by Lee May & Mike Griot, is now bringing more of a great thing to SOPAC audiences with Best of the Loft on May 6 at 7:00pm. Four of the most popular artists from the series will be presented on the mainstage, making for one stellar evening of entertainment.   Best of the Loft will be hosted by co-writer, producer, choreographer and star of the long-running Shades of Harlem revue show, Ty Stephens.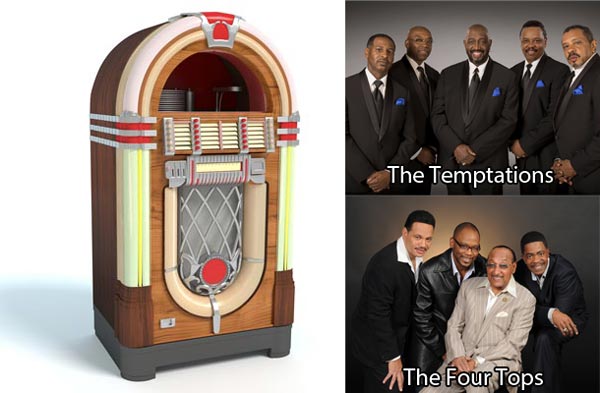 State Theatre Presents The Temptations & The Four Tops
(NEW BRUNSWICK, NJ) -- State Theatre New Jersey presents The Temptations and The Four Tops on Sunday, May 12 at 7:00pm. These two iconic Motown groups will perform their tops hits including "My Girl," "Just My Imagination," "Papa Was a Rolling Stone," "I Can't Help Myself (Sugar Pie Honey Bunch)," "Ain't Too Proud to Beg," "Baby, I Need Your Loving," and many more. Tickets range from $45-$95.




Westfield Hops To Take Place On April 28
(WESTFIELD, NJ) -- Westfield Hops – A Craft Beer Experience will take place on April 28 with one Session from 6:00pm-10:00pm. The event takes place in the Westfield Armory, which is centrally located and easy to get to—conveniently located near NJ Transit train & bus stops. The event is a perfect opportunity for beer aficionados to meet, hang out and try all the latest styles from 50 Breweries, Valenzano Winery & Senor Sangria.