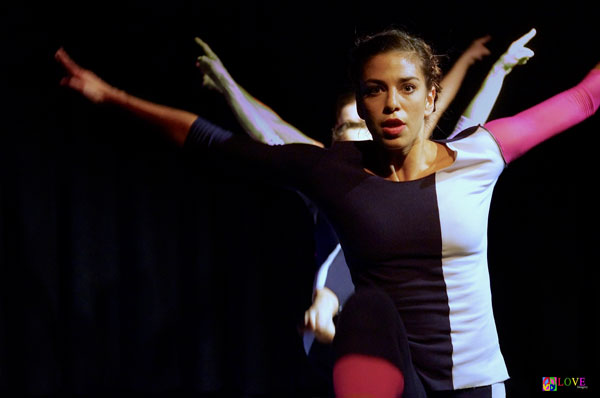 Ariel Rivka Dance is a critically acclaimed all-female contemporary dance company led by choreographer Ariel Grossman and her husband, composer David Homan.
Based in the New York metropolitan area, Ariel Rivka Dance is a company which is committed to creating innovative work with new music that explores emotionally-driven movement with underlying currents of technique and structure.
Born and raised in New York City, Ariel Grossman began her dance training at the Joffrey Ballet School. She studied dance at LaGuardia Performing Arts High School and also earned a degree in dance from Skidmore College. In 2008, she founded her company, Ariel Rivka Dance.
David Homan is a composer and collaborative artist whose work has been performed in the United States, Europe, and Israel. Major groups such as the Colorado String Quartet and the American Symphony Orchestra have performed his compositions. His most recent album release is The Book of Esther: The Journey of Queen Vashti and Queen Esther.
On October 15, 2017, Ariel Rivka Dance presented a late afternoon program entitled The Book of Esther and Other Works at the Roxbury Performing Arts Center — an intimate performing space in Succasunna, NJ.
---
The article continues after this ad
---
---
The program consisted of five recent works created by Grossman including an excerpt from The Book of Esther, Holly, No Words, an excerpt from Undertow, and Variations on a Box.
The Book of Esther is a 2014 work which investigates the biblical stories of Queen Vashti and Queen Esther, epitomizing the Jewish traditions of community, collaboration, and support.
Featuring an all-female cast, this dance adaptation of the well-known Purim tale wrestles with issues women have faced in both historical and modern times.
In the excerpt of the piece performed at Roxbury PAC — Esther's Dilemma: The Risk of Revealing — Queen Vashti has chosen dignity over the crown and has decided not to remain Queen.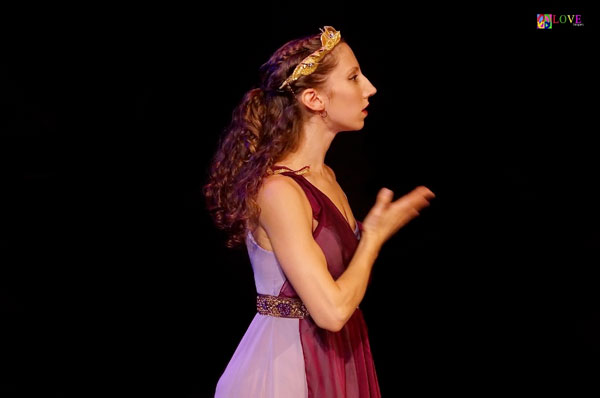 Appointed as the King's advisor, Haman sees the crown that Vashti has just given up and wants it for herself, much to the dismay of the people.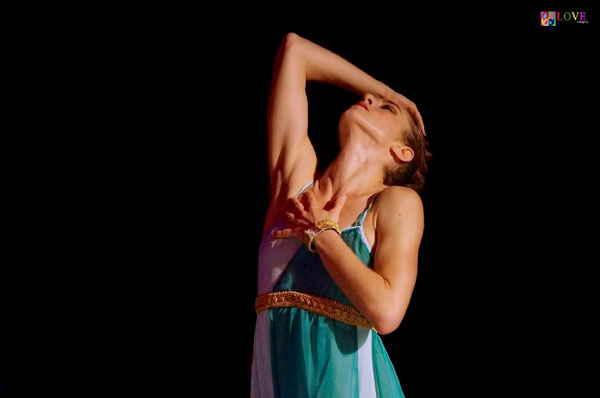 Esther is chosen as the new Queen, but no one in the palace knows she is Jewish.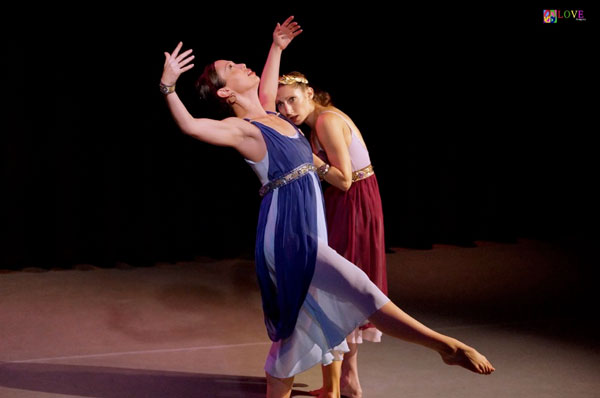 When Esther's Aunt Mordecai refuses to bow to Haman, Mordecai reveals that she and Esther are both Jewish.
Haman, enraged, conspires to kill all the Jews in the village.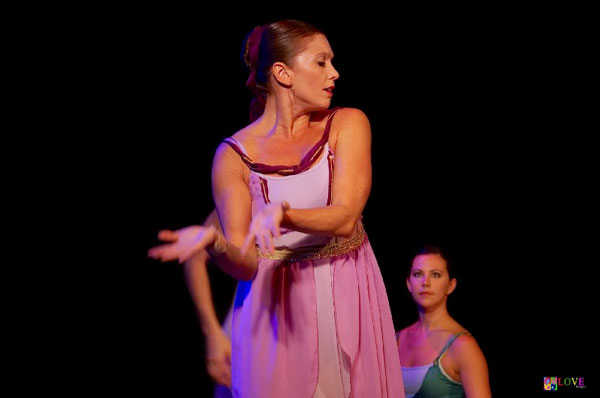 Mordecai pleads with Esther to save her people, knowing Esther will be risking her life by exposing her true identity, at which point Vashti appears as a mirror of strength.
The King listens to Esther and exiles Haman, saving the Jews from extermination.
Filled with intriguing choreography, expert dance performances, and a David Homan score which aligns perfectly with the action on stage, the audience reacts with delight to this up-close-and-personal performance at Roxbury PAC.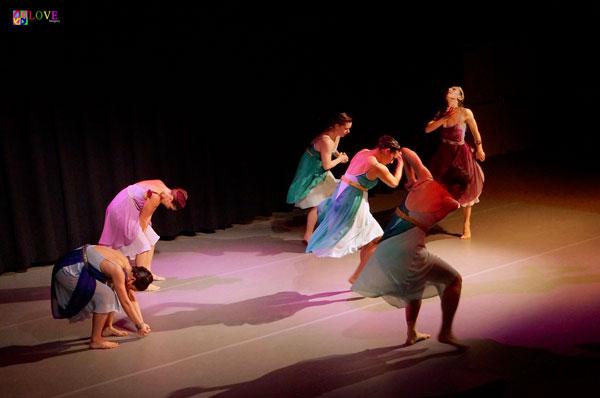 The second piece of the afternoon's program is a 2011 work entitled Holly.
A solo dance piece, the work is set to original music by composer Stephanie Chun.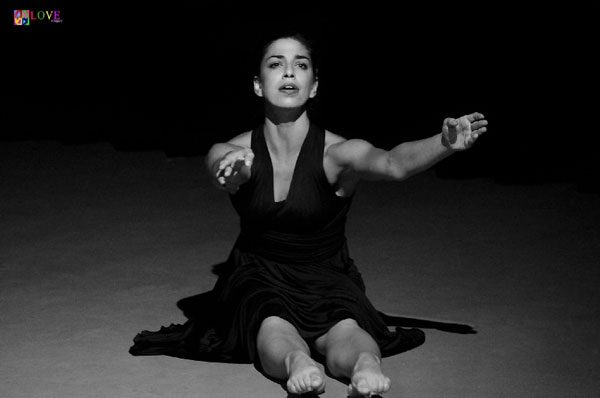 It features a beautiful performance by Ariel Rivka Dance member Jaclyn Rea.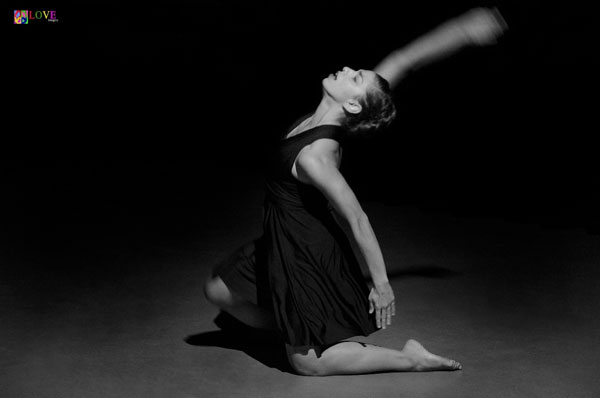 In the piece, Rea communicates pure emotion in a sequence which appears to feature a spiritual search, trepidation, and ultimately, a prayer.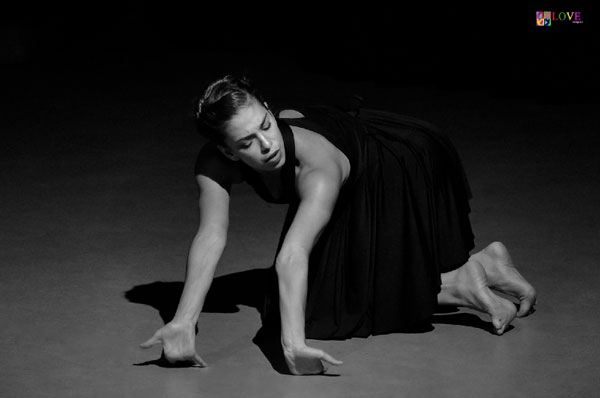 Seeing Rea perform Grossman's choreography with depth and feeling in a venue where viewers can practically reach out and touch the artists is an experience which this Roxbury PAC audience will not likely soon forget.
To complete Act I of today's program, the company performs a new Grossman work from 2017 entitled No Words.
According to Grossman, the piece was recently created in reaction to a "particularly charged moment in our nation's history."
Grossman contends that the development of the piece helped its creators process the uncertainty and frustration they experienced into a work they felt could have a significant impact on viewers.
As the piece begins, the company stands — each member with a hand over her heart.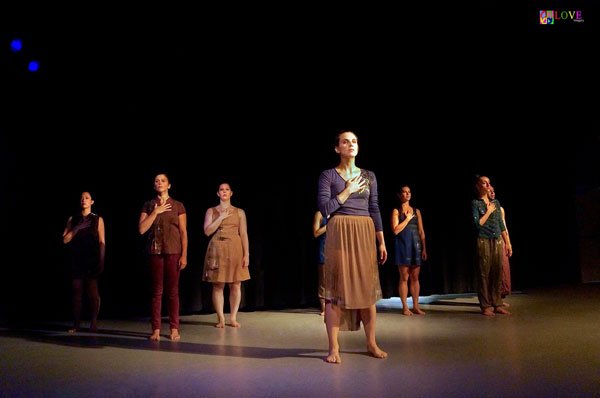 One woman moves forward. Soon, she appears to be reaching out for help.
Eventually, she is joined by a second woman who also seems to be in need of assistance.
As the piece progresses, the focus turns to what appears to be the victimization of women in several extremely powerful scenes which feature bold and dynamic new moves.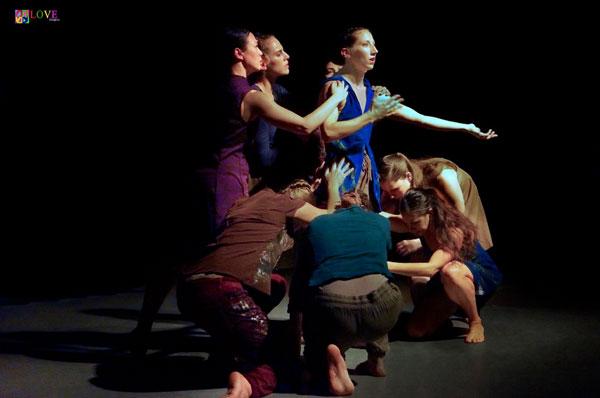 This compelling piece of fluid art —again featuring music by Homan — is expertly crafted and executed. By the reaction of those in attendance, it is clear the audience at Roxbury PAC absolutely feels the same way.
Following a short intermission, Act II commences with an excerpt from a 2016 piece entitled Undertow.
Although Grossman designed the complete work for the entire company, today's excerpt at Roxbury PAC features a trio of three dancers.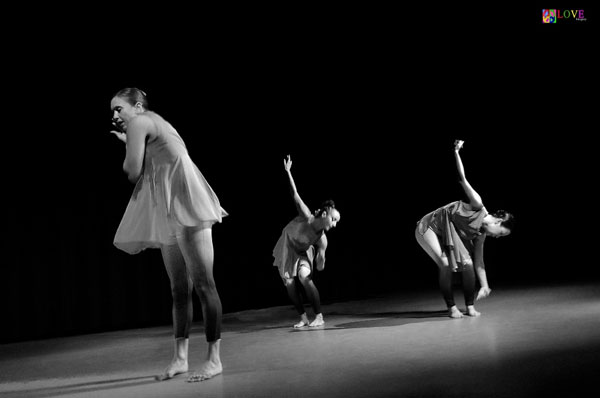 In this innovative piece, Grossman has her performers explore the push and pull of water through dance expression.
The work features flowing choreography which fills the stage with movements akin to the ebbing and flowing of the ocean, thus creating an undertow of beauty from which viewers cannot escape.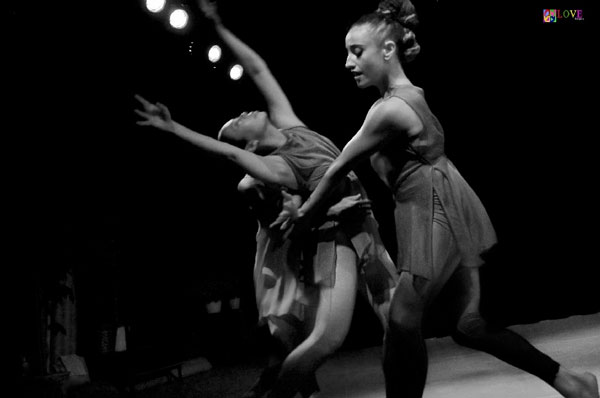 Following avid applause, the final piece, Variations on a Box is performed.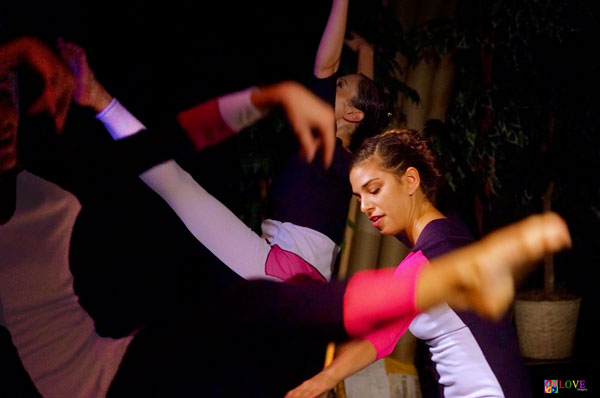 An energetic work which features patterning and partnering, Variations on a Box centers around using the idea of a box as a boundary illustrating how, as human beings, we go in and out of that boundary.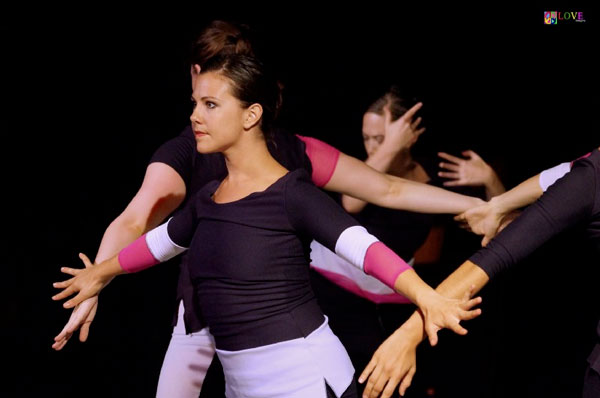 In this vigorous 2016 work, the Ariel Rivka dancers give it all they have, dancing as hard as they can to Homan's dynamic score.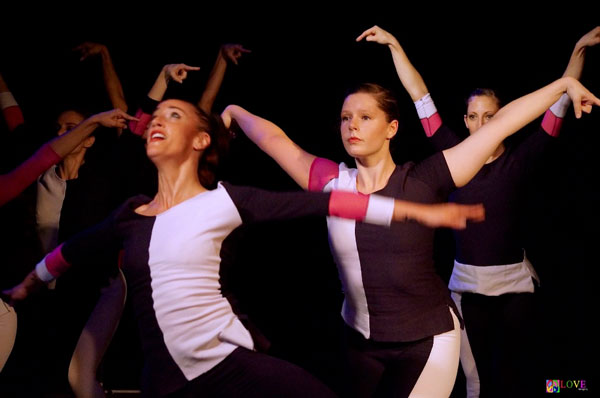 By the conclusion of this piece, Grossman, Homan, and the dancers receive a well-earned standing ovation from this audience of classical and modern dance-lovers at Roxbury Performing Arts Center!
If you're an afficiando of dance — or even if you're not, but you would like to understand the joy one feels when going beyond mere entertainment to encounter a true artistic and cultural experience — there's no need to look any further than the work of Ariel Grossman, David Homan, and the members of Ariel Rivka Dance.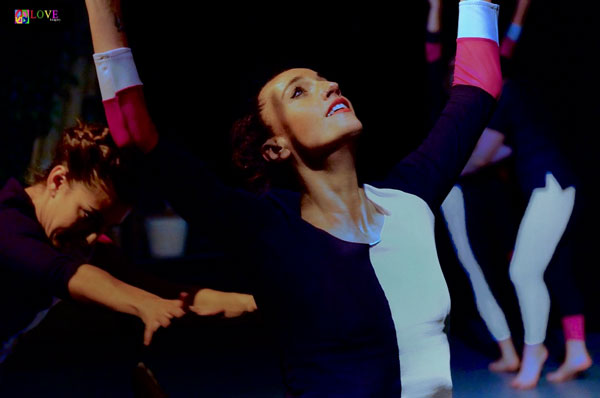 To learn more about Ariel Rivka Dance, please go to arielrivkadance.com. For information on future performances at the Investors Bank Theater of the Roxbury Performing Arts Center, 71 Eyland Ave in Succasunna, NJ, please click on roxburyartsalliance.org.
Photos by Love Imagery
Spotlight Central. Your source for Jersey entertainment news and reviews
Love Imagery Fine Art Photography. all you need. peace/love/flower/power