originally published: 05/14/2017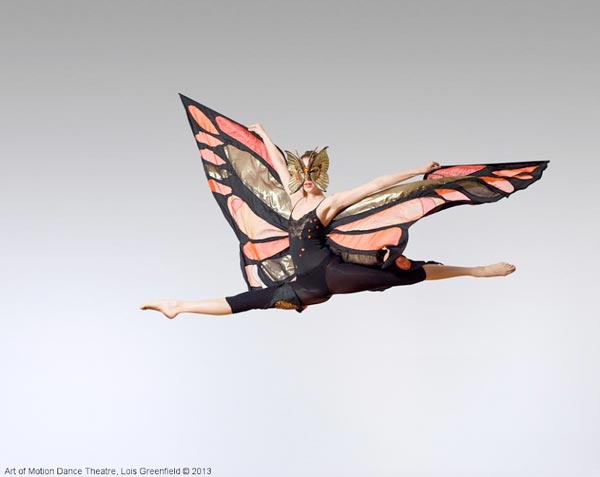 (NEW YORK, NY) -- AOMDT Artistic Director, Lynn Needle will be featured as part of the 92nd Street Y DIG DANCE Series curated by Catherine Tharin honoring 30 years of Friday's at Noon (FAN) 1987-2017.  Needle was one of the first choreographers to be featured in the FAN Series in 1987.  The three day festival will launch on Friday, May 19th at 8:00pm in the historic Buttenweiser Hall at the 92nd Street Y on Lexington Avenue, NYC.
The evening will honor Doris Humphrey's famous quote "All dances are too long."  Needle will feature excerpts from her collaborative one act HEAVEN and EARTH, including the opening SWAN pas de deux, Forest, Monarch solo performed by Francis Lawrence from the Australian Ballet and DTH and SHAKTI which received global recognition at the TEDMED Conference at the Kennedy Center.  Dr. Nassim Assefi, TEDMED Curator of Stage Content has said "Lynn is a force of nature - intense, extremely creative, committed to healing, a wonderful teacher and a wonderful dancer." The evening will include performances  by Principals of the  AOMDT, Janette Dishuk, Courtney Karam and Needle and features costume design by Annie Hickman and live percussion by Scott Simpson.
DANCE FEST LES 2017 is the first of an annual three-day summer dance Festival, June 2,3,4th,  2017 in El Jardin del Paraiso, located in the gardens between 4th and 5th Streets and Avenues C and D.  The Festival features theater, dance and film.  The AOMDT will be performing SHAKTI on Sunday, June 4th at 6:30PM.  Curated by Martha Tornay and Victoria Roberts-Wierzbowski, the evening will include RAVENSWING Native American Dancers, Lynn Needle/Art of Motion Dance Theatre, Sarazina Joy Stein, Billy Blanken / Sheep Meadow Dance Theatre and Shaina Branfman and Bryan Strimpel/BS Movement.
The Art of Motion Dance Theatre is committed to a unique artistic vision honoring legacies, celebrating collaboration and expanding creative boundaries.  Lynn Needle, former soloist with Nikolais Dance Theatre and Olivia Galgano, former principal with Ballet Russe have created original work on the company that has developed into a vast array of repertory honoring the complexities of dance as an art form. Their work is continually evolving, has a clear aesthetic base in the classical ballet and modern dance legacies with repertory featuring contemporary street dance. The synthesis of movement is unpredictable, theatrical and accessible; highly sophisticated yet street savvy. Needle and Galgano continue the vision and commitment to mixing genres, multimedia and theatricality by collaborating with costume designer, Annie Hickman, lighting designer, Ruth Grauert, and various musicians and composers who have created original scores for their work. AOMDT has been featured at the GLOBAL TEDMED Conference at the Kennedy Center, at Jacob's Pillow, Lincoln Center, numerous colleges and universities and the LongHouse Reserve annual gala as well as in Colima, Mexico where Lynn was a guest artist and performer.  The company thrives on extensive and individualized collaboration with colleges, universities, conservatories, conductors, opera companies and museums.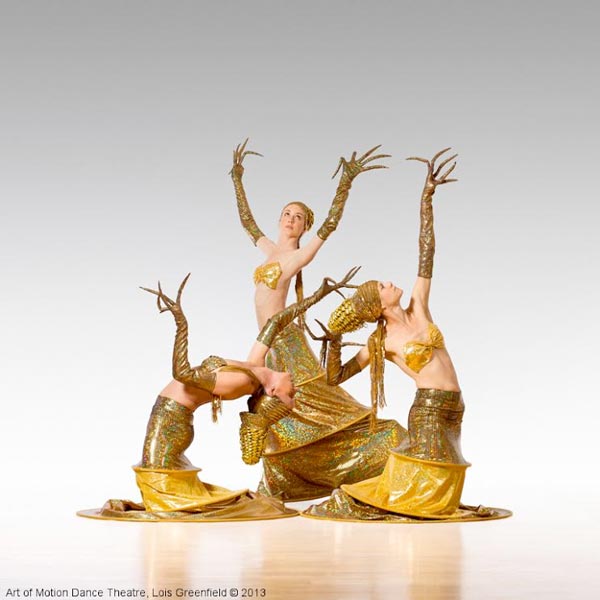 ---