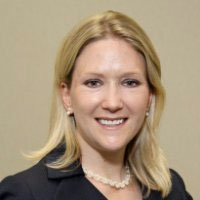 (NEW BRUNSWICK, NJ) -- State Theatre New Jersey Board of Trustees has announced the appointment of Anna Marie Gewirtz, currently Senior Vice President and Chief of External Affairs, to the position of Acting President & CEO. Anna Marie is assuming leadership following the departure of Thomas J. Carto.
"Anna Marie is integral to our recent success in fundraising and marketing and we appreciate her ongoing leadership as she takes on this new role," said Scott Fergang, Chair of the State Theatre Board of Trustees.
Anna Marie Gewirtz joined State Theatre New Jersey in 2013. She has worked in arts and non-profit management—including most recently at Liberty Science Center and Alvin Ailey American Dance Theatre—and has held a CFRE (certified fund raising executive) credential since 2011. Gewirtz is a graduate of Lead NJ (2012) and Leadership Newark (2008) and has an MBA from Rutgers Business School. In 2017, she was honored as Outstanding Professional Fundraiser (the "Robert J. Smythe Award") by the Association of Fundraising Professionals NJ. On Monday, September 11, she will be receiving NJBIZ's "40 Under 40" Award as one of five Marketing Professionals recognized in New Jersey.
STATE THEATRE NEW JERSEY is located at 15 Livingston Ave in New Brunswick, New Jersey.
---
originally published: 2017-09-08 00:00:00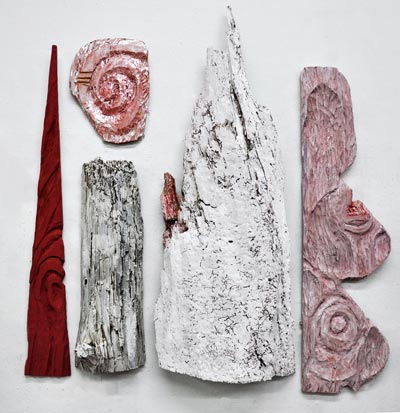 The West Windsor Arts Council Presents: Generation Next: The Family Show
(PRINCETON JUNCTION, NJ) -- West Windsor Arts Council (WWAC) presents Generation Next: The Family Show, part of its annual "Generation Next" exhibition series from June 25 through August 17. Based on an exhibition idea by artist Joy Kreves and curated by her daughter, Ivia Sky Yavelow, this exhibition includes work by 13 visual artists, each part of a family where two consecutive generations are visual artists.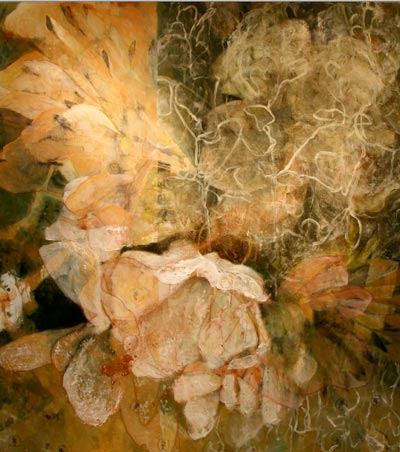 D&R Greenway Land Trust presents Cosmophilia
(PRINCETON, NJ) -- D&R Greenway Land Trust presents Cosmophilia **, a special exhibition by award-winning environmental artist Cameron (Cami) Davis from June 21 to July 25 in D&R Greenway's Johnson Education Center, 1 Preservation Place, Princeton.   ​​​​​​​The artwork, on large canvases that draw the viewer into the space, "celebrates our human relationship within a whole, living and evolving Earth and Cosmos," says the artist.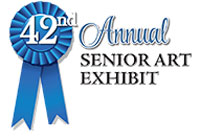 42nd Annual Senior Art Exhibit At Ocean County College
(TOMS RIVER, NJ) -- From June 9 to July 7, the public is invited to view artwork created by talented Ocean County artists at the 42nd Annual Ocean County Senior Art Exhibit at Ocean County College, Grunin Center Gallery, 2nd floor, (Building #11), OCC Main Campus, College Drive, Toms River, NJ.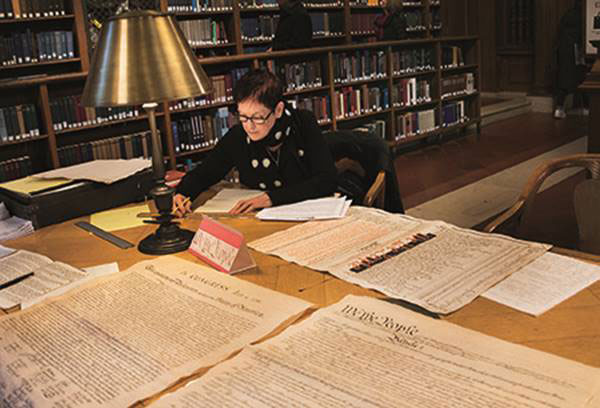 Art Center and Summit Free Public Library Present Morgan O'Hara: Handwriting the Constitution
(SUMMIT, NJ) -- On Thursday, June 28, from 4:00pm–7:00pm, the Summit Free Public Library, in partnership with the Visual Arts Center of New Jersey, will present Handwriting the Constitution, a social art project created by Morgan O'Hara.