By Gary Wien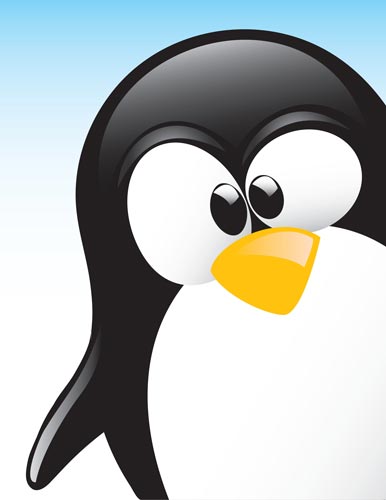 The Growing Stage isn't one to shy away from a little controversy. Based in Netcong, the theatre performs productions for young audiences with a twist — they treat young audiences as adults. That mission was upheld when Emily Freeman's And Then Came Tango was chosen as the winner of their 2014 New Play Reading Festival. The play, which deals with the subject of two gay penguins, faced pressure by conservative groups a few years back when an early version was being produced in Austin, Texas. The Growing Stage doesn't expect any such problems in New Jersey, but is committed to presenting the work regardless of what comes up.

The play was inspired by the true story of Roy and Silo, two male penguins at the Central Park Zoo who formed a pair bond, built a nest, and were so determined to be parents that they incubated a rock. When given an orphaned egg, the pair successfully raised a baby fledgling. The production runs March 6 through March 29.

"I consider it a journey tale that a young girl goes on when she begins to become aware that the world is a much bigger place than she originally thought," said Stephen L. Fredericks, Founder and Executive Director at The Growing Stage who will direct the play. "The production tells the story of Lily, a 10 year old girl, who forms a friendship with the zookeeper of the penguin exhibit at the Central Park Zoo after participating in a summer enrichment program. Together they experience the reaction of the community when two male penguins establish a bond to hatch an unclaimed egg. And Then Came Tango is a tender story that celebrates both tolerance and the inherent desire of one generation to foster the growth of the next."

Playwright Emily Freeman said she was introduced to the book And Tango Makes Three in 2010 by a friend of hers. She loved the story and began research to learn more about the three real penguins (Roy, Silo, and Tango). "I discovered that their bond and family were contested and thought that the story would resonate on the stage as well," she explained. "Theatre for Young Audiences and the plays in our canon tell beautiful coming of age stories and address important themes for young people, but, at the same time, there is a desperate need for stories that explore all identities. I felt that dramatizing this story would take a step toward expanding representation of diverse identities on our stages. Therefore, I wrote an original play that explores that true story of Roy and Silo, and added fictional characters who are able to explore what makes a family a family."

The actions of the penguins are told through music and modern dance. The music was composed by Paul Marbach who attended the University at Texas at Austin alongside Freeman. Original choreography was created by Jillian Petrie, who works on The Growing Stage's Main Stage and The Studio Presentation Series productions and teaches dance at Centenary College and Art of Dance.

"I believe this play operates in multiple languages," explained Freeman. "Movement is just as important as the written text and so is the music. Penguin movement does not require narration because it is communicative, dramatic, and active. Chinstrap penguins in the wild and in captivity speak through their bodies. Although I describe the actions behind the penguin movement in the play, I think it is exciting to see how different directors and choreographers imagine those movements. There is an interesting balance between choreographed movement and moments in which the actors are moving organically and as close to penguin as they can."

Executive Director Fredericks believes that the central message of the play deals with family. Throughout the play, the definition of family is extended beyond the normal representations. In addition to Silo and Roy, he points out the family which is created between Lily, Walter the Zookeeper, and Lily's mother. The entire colony of penguins is another family. "As these family structures are threatened in the play, we learn the power of voicing your opinions and standing up for your beliefs, no matter how old you are," added Freeman.

Plays like this will almost certainly inspire discussion between parents and their children. It's one reason Freeman was so upset when conservative groups forced the cancellation of 10 scheduled performances in Austin elementary schools. Although it was a frustrating period, it was an illuminating experience for her as well. "Although the artistic team initially felt defeated, the cancellation prompted some incredible action from parents and community members," recalled Freeman. "Since the tour's cancellation, a group galvanized to make a change by encouraging the schools to adopt a program called Welcoming Schools. This anti-bullying and inclusiveness curriculum was created by the Human Rights Campaign. These Austin parents and community members' efforts are an inspiring product of an incredibly challenging experience."

Despite the play's history, The Growing Stage had no reservations about choosing the play as the winner of their New Play Reading Festival, which comes with a guaranteed Main Stage production. In fact, And Then Came Tango embodies the type of production the company believes should be presented to young audiences.

"For 33 years we have battled the perception of what theatre for young audiences should be — usually a perception promoted by adults that have forgotten along the way what it's like to be a child," explained Fredericks. "How frustrated they felt at that young age when adults treated them with a lack of respect. Thankfully, I have never grown up so that concept never left me! The idea of the piece being controversial was never a major issue because the reason it was chosen is, first and most importantly, that it is a piece of good theatre, well-written, with fully developed characters, and a unique storytelling device woven into the work that hopefully generates thought as well as discussion.

"I view this production as we have with our other New Play Reading Festival winners, as the final step of the process of fine tuning the piece for future presentations," Fredericks continued. "Obviously each new director or designer will have their own individual impact on the piece. This we hope presents it in a form that will allow that opportunity to take place. Regarding the potential for outside pressure, I think our society, while it still has a tremendous way to go, has come to the realization that the LGBTQ community did not arrive in a spaceship or have a condition that can be medically cured, but rather that they are our sisters, our brothers, and our friends, and they deserve the same love and respect that every individual or couple or family deserves."

Freeman adds, "Unfortunately, we are not living in a post-homophobic world. Although marriage equality is slowly progressing across our country, one set of laws does not directly correlate with attitudes. At the same time, families of all shapes and sizes live their lives in every type of community. For individuals who fear presenting this topic to a young audience, I would challenge them to talk to a young person about what love and family mean to them. Likely, those definitions will appear in the play. Literature and theatre offer us exciting opportunities to discuss many different topics through the eyes and world of characters. That aesthetic distance might be the best way to broach topics that make some adults uncomfortable. I would encourage those folks to come see the play as a family!"

---
And Then Came Tango runs March 6 – 29, 2015 at The Growing Stage, 7 Ledgewood Avenue, Netcong, NJ. For more information visit http://www.growingstage.com
---
---
Gary Wien has been covering the arts since 2001 and has had work published with Jersey Arts, Elmore Magazine, Princeton Magazine, Backstreets and other publications. He is a three-time winner of the Asbury Music Award for Top Music Journalist and the author of Beyond the Palace (the first book on the history of rock and roll in Asbury Park) and Are You Listening? The Top 100 Albums of 2001-2010 by New Jersey Artists. In addition, he runs New Jersey Stage and the online radio station The Penguin Rocks. He can be contacted at gary@newjerseystage.com.
---