By Gary Wien
originally published: 03/25/2019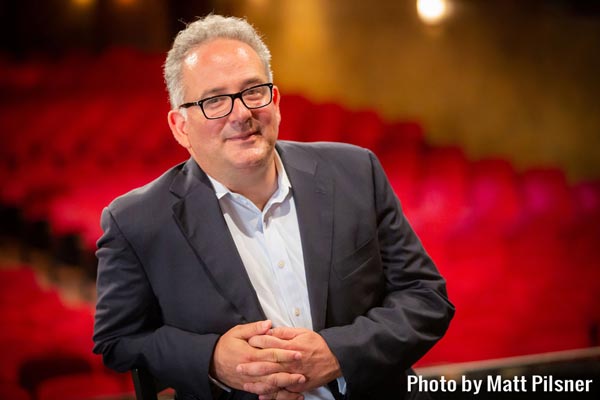 Michael Rosenberg talks about his first year and what Emily Mann's retirement means for the company.
In March 2018, McCarter Theatre in Princeton hired Michael Rosenberg as Managing Director. He comes from holding that position for the last nine years at La Jolla Playhouse in San Diego.  While in discussions with McCarter, he was told that there were most likely going to be major changes to the senior staff - many who have been with the theatre for decades.  In January, the theatre made the biggest departure known when it was announced that Emily Mann would be stepping down as the company's Artistic Director after the 2019-20 season. 
With the news that McCarter would be entering a new era and Rosenberg's first year in the books, we thought it would be a good time to see how everything was going and what his plans for the future were.  So we contacted Michael Rosenberg to get the scoop.
Welcome back to the east coast.
Thank you, it's good to be back.  I joke that the last time I got a paycheck from New Jersey, I was company managing and performing in a show in the Claridge Casino in Atlantic City.  That was a long time ago.
---
The article continues after this ad
---
---
You spent quite a few years in New York City, didn't you?
Yes, we moved up here in the mid-90s.  I started a theatre company (Drama Dept.) with Cynthia Nixon and Douglas Carter Beane and we did that for about 14 years.
Could you believe she ran for Governor?
I could.  I could absolutely believe she ran.  We always called her the "moral compass" of our theatre company.  She is a very smart, passionate, moral woman with a strong sense of what's wrong and what's right.  And she believes in fighting to fix what's wrong.  I'm going to bet it's not the last we've heard of her.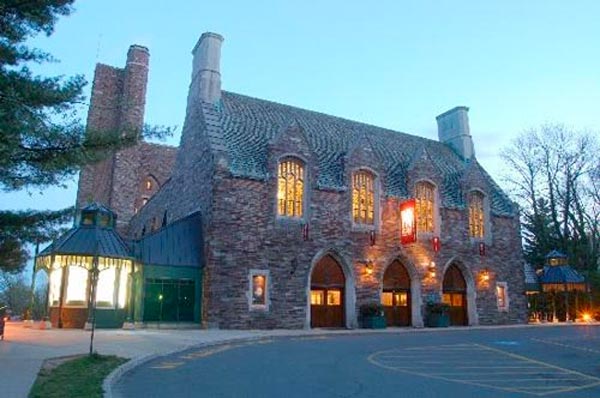 When you were deciding to make the move from La Jolla Playhouse to McCarter, did you already know that Emily Mann had plans to step down?
No, there were conversations during the search process that we were most likely looking at a number of transitions.  There's a lot of senior staff who have been here for more than 20 years.  We knew there would be a series of changes, but it wasn't clear when or how or who.
Was that something that interested you? The ability to shape the next era of McCarter?
I've been involved in transitions with other organizations and I think that experience was something that the Board was interested in for me.  It is an interesting thing to be able to take an arts organization, help it change, and help it grow.
A lot of people would love to work for one Tony Award-winning regional theater and this will be your second.  That's rather amazing!
I'm a pretty lucky guy, I have to say.
Both were recognized for the reputation of their work as well as the production of new plays.  McCarter's most recent play is a new work by Ken Ludwig.  Is that a relationship you hope will continue?
Oh, I certainly hope so! He's an amazing writer and our audience loves him.  They're all very excited to have him here with a new original comedy.  His adaptation of Murder on the Orient Express was one everybody loved and was super excited about, but now they get to see another side of Ken.  In a way, that's a nice part of an ongoing relationship with him.  
It's fun to watch an artist's work evolve and change, deepen and grow over time.  I know our audience is chompin' at the bit to see what Ken has next in store for us.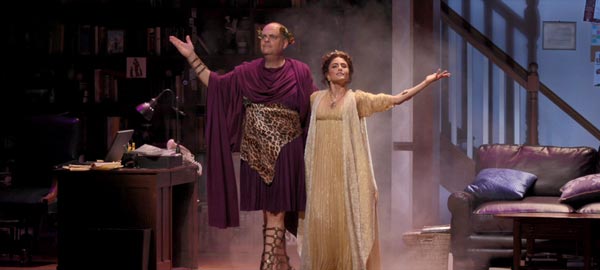 And this one  is co-produced with San Diego's The Old Globe theatre company where it is being performed in May.  Previous plays with Ken Ludwig have been co-produced as well.  What are the main values in producing a work like that? Shared costs? Promotion?
Yeah, there's certainly some fun economic benefits, but more importantly - especially for a new play - it gives the author another chance to see it in front of an audience right away.  Ken is here and there's no question he will learn things through the rehearsal process at McCarter. And he and Amanda Dehnert, the director, will learn things as soon as it gets in front of an audience.  So, they'll make some changes here and I'm sure there's some stuff they're going to want to try before it gets out to San Diego.
In a way, it's almost like its own version of a Rolling World Premiere by the National New Play Network.
Absolutely.
You come from a theatre known for producing new work and McCarter has that identity as well.  How important is it for a theatre to be part of new play creation?
I think building the canon of American drama is a pretty important goal - especially for non-profit organizations like ours.  We're owned by the public.  We have a responsibility to do good things for the public and for the art form.  So, having a robust new play development program is a critical part of our mission.
Are there any contemporary playwrights the you'd like to see at McCarter?
Well, I'm the Managing Director.  I spend my time on fundraising and marketing.  There's a lot of super interesting work that is happening right now and I think there are certainly artists I got to work with in San Diego that I would love to see here - mostly for selfish reasons since I love working with them.  But those are questions Emily Mann gets to answer and the new Artistic Director gets to answer.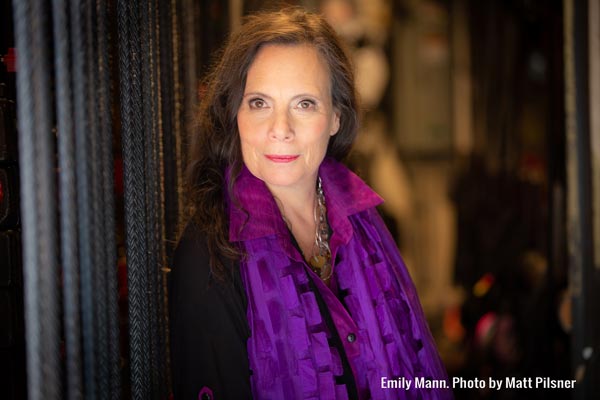 Has McCarter started the process to look for the new Artistic Director?
That is a Board decision and the Board is in the process of putting a full search committee together.  Emily has been here very successfully for 30 years.  So the Board is smartly taking a moment to think about some artistic questions that nobody has had to think about for 30 years.
That's quite a luxury isn't it?
It is spectacular that Emily and McCarter have been able to have such a long standing, mutually beneficial relationship. What that has meant for our audience - to have an ongoing conversation through art with an artist of Emily's stature - that's a rarity in the American theatre.  I mean 30 years of watching Emily direct plays, write plays, develop plays, develop artists, and develop administrators. You would be hard pressed to find a theatre in America today that doesn't have someone in it that hasn't worked with Emily.
Just think about the arts scene here in Central New Jersey.  She's been such a driving force in making that happen and supporting work - not just at our theatre, but all across New Jersey.  And, of course, when she's developed something here - either her work or by another artist - and then goes to New York it just further brightens the spotlight on what happens here.  It's great.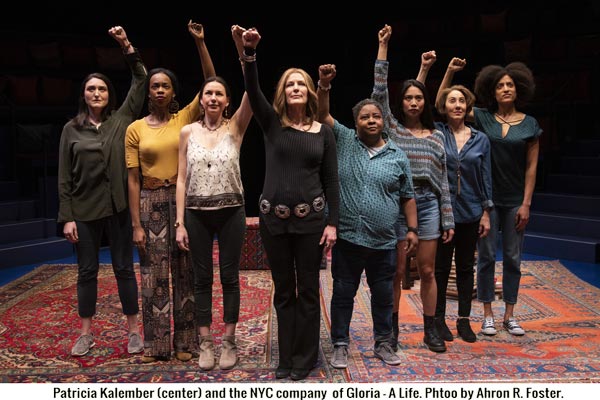 You were at La Jolla Playhouse for nine years.  When you come to McCarter, what are you working with? A 5 or 10 year plan? Or just the next 2-3 years?
Well right now I've got a 5-minute plan as this is a big transition for the organization.  There were some things we were talking about from an operational standpoint.  We were able to hire a brand new Director of Production, an amazing woman that comes out of Chicago with an extraordinary mix of experience in both the non-profit theatre world and in the university theatre world.  So that's great for an organization like ours.  While we're independent, we're on a college campus and share these facilities with faculty, students, and staff of Princeton University.
We were able to hire a new Finance Director and a new Director of Patron Services.  Those are big changes for an organization.  I was just thinking we were going to focus on those things, but now we have an opportunity to think of what the next phase of McCarter's artistic life is going to look like.  How do we build on Emily's vision? How do we build on Emily's values? How do we build on the relationships Emily has created with so many artists? We still want to be a home for those folks and want to be a part of their growth.  So, those are exciting questions to ask ourselves as we think about who the next Artistic Director will be.
Speaking of relationships, do you personally have a relationship with Christopher Durang?
No, it's funny, Turning Off The Morning News was the first show I worked on when I got here.  Mr. Durang was super nice and patient and incredibly sweet when I got to tell him about my college production of The Marriage of Bette and Boo.  
I have always loved his writing.  I think he's an extraordinary gentleman and it was great to have him in the building and in the community.  Emily has made a home for him here when you think of Vanya and Sonia and Masha and Spike being such an incredible new play by him and the success that it had - moving to New York, winning the Tony for Best Play, and the life it's had in theatres across the country.  That again speaks to what McCarter is able to do in a truly impactful way; develop new work that becomes part of the American conversation.
I came here because Emily is one of the first and still one of the few female Artistic Directors in America.  The fact that she's been able to build these relationships with artists and attract artists of that caliber is amazing.  Christopher Durang could just go to New York and have his plays done and developed, but he wants to be in this artistic home.  That's a pretty important thing for our Board to think about as we begin to look for a new Artistic Director.  We want to build on those things.  We want to build a more perfect artistic home if you will.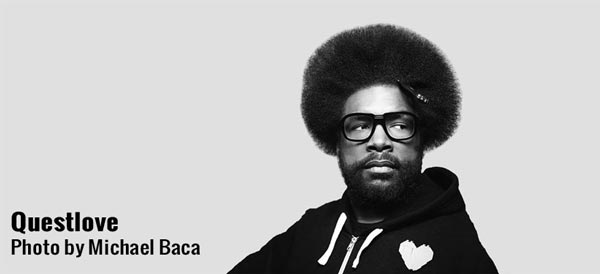 Many theatres around the country have a difficult time encouraging the next generation of theatergoers to come out to shows.  How does McCarter deal with that issue?
We have a great opportunity at McCarter that a lot of other theatres don't have and that's our "presented series" we do as well.  That allows us to diversify the kinds of shows that are on our stages.  We had Questlove here on February 15th.  He wasn't performing as a musician, he was speaking as a writer and a poet.  That was a very young, very diverse audience and it gives us the opportunity to work with them to develop a habit of coming to the theatre.  They were here and had a great time; It was a super interesting night and it gives us an opportunity to be in front of them and say there are other things happening here that you should take a look at.  We've got a fun new play by Ken Ludwig that takes place on an Ivy league campus, you should come take a look.
Because of the presented series, we're able to play with performance times in ways that other theatres aren't able to do.  For example, we could have Laurie Berkner performing for kids at an 11:00am show and that's huge.  It's a big way organizations are able to attract a different kind of audience - by doing work at different kinds of times.
And you've got places to go after the show from Triumph down Nassau to the Dinky Bar across the street.
We have the Dinky Bar across the street and we also have Cargo across the street.  You can have a more upscale dinner experience at Cargo or you can have a bar/pub food experience at the Dinky.  And one of the things I was able to do when I first got here was to give a facelift to one of our lobby bars upstairs.  That was kind of fun.  It sort of gives it a different vibe.  We don't have food options there, but we're trying to up our game at the bar level.
I think as we move forward there will be some other experiments with other kinds of programming.  Whether it's having fashion icon Isaac Mizrahi here performing with a jazz quartet or Andy Borowitz from The New Yorker doing stand-up and then being interviewed by a history professor from the university.  We're trying to figure out if we can turn one of our lobbies into a late night after hours cabaret on the weekends - a place where you might see an interesting performer while having an adult beverage.
We've got a unique opportunity with the students on campus and the grad students here, but also with the other universities that are in Central New Jersey.  There's a vibrant young scene here, which is great and when you think about what's going on Route 1 with the startups there - biotech, pharma tech, and med tech - those are all young, interesting people who are interested in a wide diversity of programming.  So, I think when you see what Emily is announcing for her signature season and you see the stuff Bill Lockwood (Special Programming Director) is going to be bringing into our space, I think there will be a lot of excitement and a lot of reasons for all kinds of people to find something that's interesting to them at McCarter.
---
Gary Wien has been covering the arts since 2001 and has had work published with Jersey Arts, Elmore Magazine, Princeton Magazine, Backstreets and other publications. He is a three-time winner of the Asbury Music Award for Top Music Journalist and the author of Beyond the Palace (the first book on the history of rock and roll in Asbury Park) and Are You Listening? The Top 100 Albums of 2001-2010 by New Jersey Artists. In addition, he runs New Jersey Stage and the online radio station The Penguin Rocks. He can be contacted at gary@newjerseystage.com.
---