By Gary Wien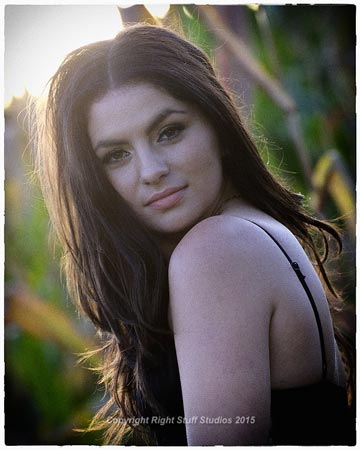 Taylor Tote will celebrate the release of her debut EP and new music video, "Superman", at the Two River Theater in Red Bank, NJ on February 20 at 8pm. Rock on Radio host Danny Coleman will emcee the night which includes a guest performance by the Glimmer Grass Band and special instrumentalist guests Steve Jankowski and Michael Ghegan. Tickets are $25 with a limited number of tickets available for students at $15. A copy of the EP is included with each ticket purchase.

Taylor has been a big part of the Jersey Shore music scene for the last several years, first noticed with her former band Ardvark Smile. That band received Asbury Music Award nominations and won the Rock to the Top competition in 2013. Taylor was first nominated for Top Female Vocalist as a member of Ardvard Smile and received another nomination after breaking off from the band and becoming a solo artist. Her current band includes lead guitarist Tom Briant, Anthony Flora on drums, Nick Piescor on guitar, and bassist Julian Michalski.

New Jersey Stage had the opportunity to talk with Taylor about the upcoming EP release and her career to this point.

As a Monmouth County native, have you performed at Two River Theater before?
I've never performed at the Two River Theater before. I've seen many plays there, though, and I've always loved it. I chose to have my show there because it's classy, intimate, and different from what anyone else has done around here. Plus, there's not a bad seat in the house! I'm extremely excited to be performing there.

How excited are you to be releasing your first EP and unveiling your first video?
I don't think words can describe how excited I am to FINALLY be releasing both my EP and Video. I've been waiting so long to do this and it's finally happening. But I strongly believe that everything happens for a reason and that timing is everything. This couldn't have happened at a more perfect time and I'm forever grateful for everything that's come my way. I'm so excited for everyone to see and hear what I've been working on this past year.

You had pretty good success in Ardvark Smile, how different is it for you now that you're performing under your own name?
Ardvark Smile was a great time in my life and I think about those guys all the time. But being "Taylor Tote" is something I've wanted forever, even before being in Ardvark Smile. I loved performing with them and it was a really great time but, it's not how I wanted to portray myself for the rest of my life. It was also never MY band so it was six people's opinions rather than one. That made it hard for me to shine in the way I wanted to shine. Now I do have my own band. Everyone's opinion is considered, but it ultimately comes down to my decision. I'm happy to say that I've been really successful so far and have come further than I ever have after being under my own name. I have Tom Briant on lead guitar, Antony Flora on drums, Nick Piescor on guitar and Julian Michalski on bass. I love every second of it and my band totally has my back.

Who are some of your musical influences?
I have so many musical influences. I love all genres of music so my influences grow more every day. I love Adele, Amy Whinehouse, Grace Potter, Maroon 5, Stevie Nicks, Pink Floyd, The Beatles, Christina Perri, and so much more. I can't think of all of them right off the top of my head!

Tell me about some of the highlights of your career so far — things like performing the national anthem at MSG, Rock to the Top competition, etc.
Well, I won Rock To The Top 2013 with Ardvark Smile which was awesome. We were at our peak during that time and we got so much publicity from it and I was nominated for a 2013 Asbury Music Award (AMA) for "Top Female Vocalist". After breaking off from them, I founded my band under my own name and since have opened for artist such as John Cafferty, Southside Johnny, Michelle Moore, and many more. My most recent nominations include a 2014 AMA for "Top Female Vocalist", "Top Female Solo/Acoustic Act", and "Top Young Band". Like you said, I also performed the National Anthem at MSG by request which was seriously amazing. I don't really get nervous for anything and I definitely had butterflies that day! And of course shooting my music video and recording my EP are huge highlights. It's not only that I made them, but who I made them with which makes it so special. I'm working with the best of the best right now and I'm incredibly lucky that they chose to not only work with me, but that they go above and beyond for me, which they don't have to do. They just choose to.

How many songs are on the EP?
Four songs are on the EP. I have many other songs that I have written in addition to the ones I am writing now. My Producer, Steve Jankowski, helped me decide which songs to use. He and I chose the songs we felt would best show the different sides of me as a songwriter and performer, yet work together in a cohesive collection that tells a story. I'm so happy with how they all turned out. It's hard to say which one is my favorite just because they all have their own uniqueness to them.

Finally, what would you like people to think of more: your voice or your songwriting?
This is a really tough question. I don't want people to focus on one more than the other. I think they're both really important. I went to a singer/songwriter convention last year and someone asked me, "Are you a songwriter who performs or a performer who writes songs?" He said that either one is fine but the two are completely different. It was something I had never thought about before, but after thinking about it for a very long time, I came to the conclusion that I'm a performer who writes songs. Anyone can sing, but someone who can portray emotion into it is a performer. That's hard to find and that's something I try really hard to do and I like to consider myself a performer. I always want people to listen and connect to my words, as I write songs on real experiences. But how can they connect to them if I don't perform them well? I like to think I have a great voice, which I can never know because that's just based on different opinions. But if I just focus on having the best voice and trying to be the best, I'll never get anywhere. So when I get on stage, I just get up there, let all my worries go, and just focus on having the time of my life and connecting to my audience. So I guess the best answer to your question is that I want people to focus more on my performance, the whole thing altogether, rather than one specific thing. Because you can't just have one; you need to have it all.

---
Gary Wien has been covering the arts since 2001 and has had work published with Jersey Arts, Elmore Magazine, Princeton Magazine, Backstreets and other publications. He is a three-time winner of the Asbury Music Award for Top Music Journalist and the author of Beyond the Palace (the first book on the history of rock and roll in Asbury Park) and Are You Listening? The Top 100 Albums of 2001-2010 by New Jersey Artists. In addition, he runs New Jersey Stage and the online radio station The Penguin Rocks. He can be contacted at gary@newjerseystage.com.
---