By Gary Wien
originally published: 08/25/2018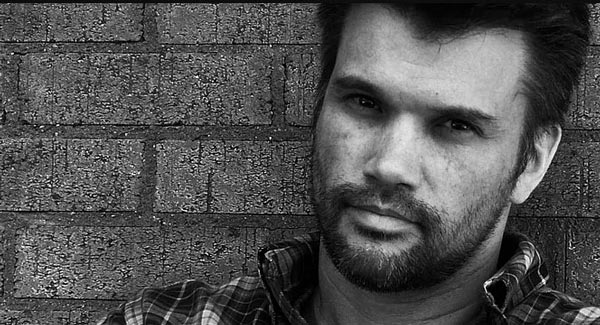 Cape May Stage presents the World Premiere of The Shuck by Shawn Fisher from September 19 through November 9th. Fisher grew up in Vineland, NJ and remains very connected to South Jersey despite being the Head of the MFA Program in Theatre at Utah State University.  He started the National Playwrights Symposium along with Roy Steinberg at Cape May Stage in 2013 and returns each year to be part of it. In addition to being a playwright, he's also a set designer who has created sets for many theatres throughout New Jersey.
The Shuck is about a woman named Constance who has spent her life on the deck of a workboat. When her troubled son is lost at sea and her long-lost daughter suddenly decides to visit, she is forced to face the truth about her family and the secrets that broke it apart so many years ago. New Jersey Stage spoke with Fisher via email about the play, how it relates to his life growing up, and whether it was inspired by the events taking place nationally.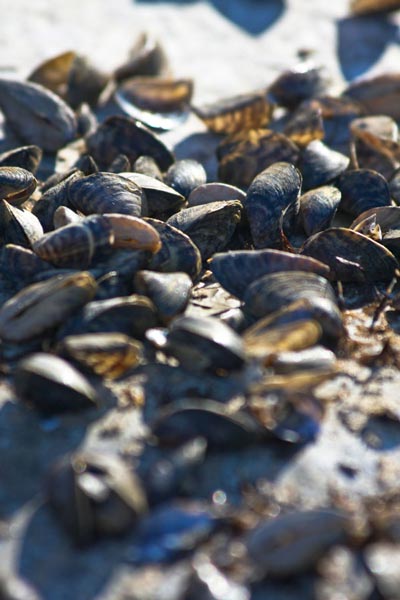 The play is based on a lifestyle at sea you know well, did any of this come from your own life? None of the specifics of the story itself comes from my life, but the people, places, and textures of the play are certainly reflections of the people I knew growing up in rural South Jersey and working on and around boats for many years. So despite the allusions to the sea, oystering, politics, and so forth, the play is really just about a family that tries to figure out how to be a family when part of it seems irreparably damaged. Constance, the Captain of the boat and mother of Gail, had to make sacrifices that could easily be seen as cruelty. She allowed her family to be split up in order to protect her two children. This leads to the reunion in the play where the details and years of resentment come to light.
 One of the reasons I set this story on a working boat in the 70s is because it allowed me to write Constance as a woman who happens to be a boat captain, which was almost unheard of at the time. This was meant to further establish her as an exceptionally bold and unfaltering woman who does not necessarily follow the norms of her time. Most great conflicted characters written into dramatic literature, like Troy in Fences, Wily Loman in Death of a Salesman, and Vanya in Uncle Vanya are men who are surrounded by their women who help define them. I wanted Constance to be the "Troy" of the play and Anthony (her companion) to revolve around her world like Troy's wife Rose.
---
The article continues after this ad
---
---
Where did you grow up? Do you still have family in New Jersey? If so, is the family farm still there? I grew up on a flower farm about 25 minutes north of Shell Pile in Vineland, NJ, although my family was very connected to the sea and boats. The farm is gone now but the house remains and a few of my family are still in the area. I have always found it interesting how similar the physical lives of farmers and fisherman are. In fact, oystering is sometimes called oyster farming because they actually plant the oyster "seeds" and then harvest them later.
 I was first connected to Shell Pile and oystering as a kid when a close family friend would take us out on his old rusted oyster buy-boat, exactly like the one in the play, and give us a taste of that lifestyle. It was exciting and sad at the same time because it was a nearly dead industry with only a handful of crumbling boats left. I guess my days on that "ship of ghosts" stuck with me and led to this play.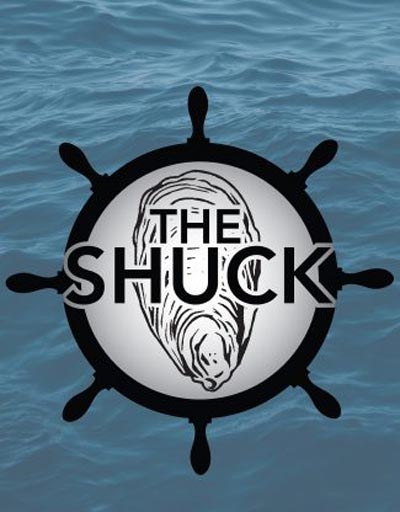 What do you think your personal experiences with boats brings to a story like this that someone without a history of the industry cannot understand?   My experience around boats was much more pleasant than that of the characters in this play. I worked as a Sail Educator and Captain. So my "oysters" were willing crew who loved the art of sailing. But it did allow me to spend much of my life on the same docks as lobsterman and fisherman and boat carpenters and mechanics. So mostly it has helped to flesh out the voices of the characters in a (hopefully) honest way.
Are there some experiences that people just cannot fake? Something that you've either lived or you haven't? That's an interesting question. I'm not sure I can answer that. I have met some writers who are exceptionally good at research and at writing characters based on that rather than their own experiences. So I think some people are probably able to fake it. I tend to write about the people with whom I am most familiar: mostly blue collar people from Jersey, Philly, and New England. Maybe it's because I'm too lazy to research on that level.
I am always amazed at plays which are period pieces that are presented during a time in which the stories resonate completely with the current news cycle.  When did you first start writing The Shuck and did you imagine it would be presented while a president is mired in an investigation like we have now?  Or was that part of the inspiration for the work?  I started writing it before the 2016 elections, but only barely. It was mostly written in the past year. The current news cycle was somewhat of an inspiration. The Shuck is certainly not about politics or our current state of affairs, but it is important to me that the experience that the audience has is one that they can relate to. So even though the play is set in 1974, I hope there are elements that seem familiar to the audience. For example, the characters occasionally refer to some of the less-important details of President Ford's new life as president: what he eats, the carpeting in the White House, and what his pajamas look like. I suppose that is a reflection of today's "reality TV" approach to the presidency and culture in general. It's not really political commentary as much as a reflection of today's world.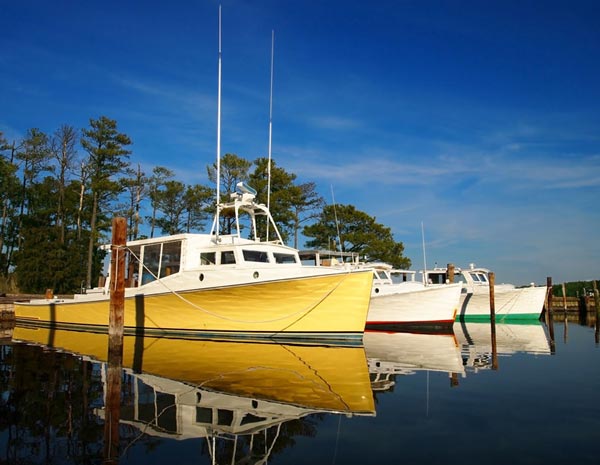 In a promotional piece for a play reading of The Shuck you said, "Stories about rural working class Americans (farmers, fishermen, laborers) are not as often told" — why do you think this is?  Because those aren't the people writing or going to see live theatre. There's a reason why so many plays are about well-off New Yorkers.
I was wondering if it might have something to do with set design challenges when I noticed that you are a set designer (and run that department at USU) as well.  How did you first get involved with that aspect of theatre? Did you start doing that before writing plays?  As a designer, I actually prefer the more rustic settings or working-class plays or abstract settings full of texture and emotion. I think corrosion and dirt look great on stage. I am less interested in designing slick or formal settings. I'll save that for people designing Moliere's ornate manor houses and such.  
Yes, I was a set designer before I was a playwright. I simply started because I loved both theatre and visual arts. So I got to do both while in school. It has affected my writing a lot, because I usually know the setting before I know the story. I like to imagine a unique place and then stick two characters in it who would be forced into the most interesting conflict in that place.
Were you involved in the set design for The Shuck?  Ironically, I have never designed my own play, until this one. So yes, I did design this set because I guess I wanted to play with boat stuff onstage. It's not often a designer gets to do that.
 How do you approach premieres of your work? Do you get involved with the theatres (casting, rehearsals, set design, etc.) or let them do their own thing? Will you be at the opening in Cape May?  I will be at the opening. I will also be there for a week before opening and I will consult with Director Roy Steinberg and the actors to help flesh out the characters. I usually do that for a premiere. I am also consulted on casting although I try to step back a bit and let the other artists do what they are there to do without too much of my interference.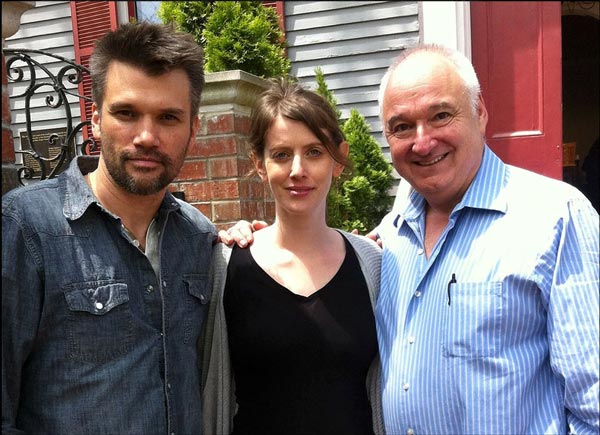 Photo: Shawn Fisher, Amy Herzog, Roy Steinberg at the 2014 National Playwrights Symposium in Cape May.
You and Steinberg started the National Playwrights Symposium at Cape May Stage in 2013.  How does it feel to have it continue to grow in prominence each year?  What do you hope playwrights get out of their time there?  I love it! We have seen quite a community grow out of it and we get to learn from many of the giants of playwriting like Christopher Durang, Stephen Adly-Guirgis, Amy Herzog, and Terence McNally among many others. They are always very approachable and they help our emerging writers to understand that these Master Playwrights have the same anxieties and struggles that they do. It is a really special event and many of our writers have started plays with us that were eventually produced at other companies. We want them to leave Cape May with both tools and inspiration to keep writing and to have the confidence to value themselves as artists.
What sort of advice or instruction do you think would have helped you when you were starting out as a playwright?  I'm still looking for it! There are so many different approaches to the art form that there is always something to learn. But I think the most helpful advice I finally got was about allowing yourself to finish a bad play before making it good. So many playwrights (including myself) will often abandon a play because it is not shaping up. I was advised to just "write the play until the end" so that the bones are there before going back and rewriting it to make it something worth putting in front of an audience.
How did you wind up on the other side of the country?   Honestly, I wanted to play in the mountains and I had an opportunity to take a position at a university out here. Sometimes I "trail write" where I hike up a mountain trail at 7,000 feet with a notebook and hope the endorphins jog some ideas loose.
 But New Jersey will always be home and I return often and I am considering a permanent return to the East Coast soon.
Finally, how has your career in academia been?  I love being an artist in academia. I get to show up in the morning and think about writing and designing and growing myself and others as artists. That's all I ever wanted from a career.
---
Gary Wien has been covering the arts since 2001 and has had work published with Jersey Arts, Elmore Magazine, Princeton Magazine, Backstreets and other publications. He is a three-time winner of the Asbury Music Award for Top Music Journalist and the author of Beyond the Palace (the first book on the history of rock and roll in Asbury Park) and Are You Listening? The Top 100 Albums of 2001-2010 by New Jersey Artists. In addition, he runs New Jersey Stage and the online radio station The Penguin Rocks. He can be contacted at gary@newjerseystage.com.
---