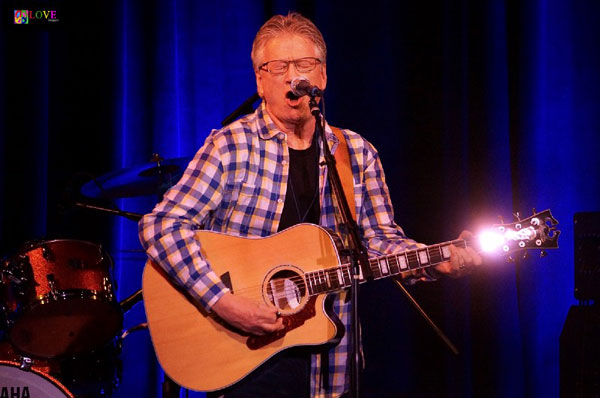 Rock and Roll Hall of Famer Richie Furay — credited as one of the founders of country-rock — is coming to the New Jersey area in June where he will play concerts on June 13 at SOPAC in South Orange, on June 14 at The Record Collector in Bordentown, and on June 15 at the Turning Point Café in nearby Piermont, NY.
Furay, 74, is an Ohio-born musician who started his professional music career in the NY/NJ metropolitan area as a member of the Au Go Go Singers, the house band at the famous Café Au Go Go, a famed '60s-era Greenwich Village nightspot.
In the mid-'60s Furay formed Buffalo Springfield with several other up-and-coming musicians including Stephen Stills and Neil Young — both of whom went on to achieve success both independently and with Crosby, Stills, Nash, and Young. Buffalo Springfield's biggest hit, "For What It's Worth," became an anthem for the 1960s, but the band's three albums — all recorded in the span of just two years — consisted of outstanding original material as well, notably Furay's original composition, "Kind Woman." Furay's crisp, clean vocals earned him the nod as the group's lead singer and, as such, it is his voice which carries many of Neil Young's early compositions.
When Buffalo Springfield disbanded in the late '60s, Furay teamed with Jim Messina in an effort to fuse the sounds of rock and country in a new musical style. In the process, they worked with several others including Randy Meisner in their group, Poco, creating a groundbreaking genre of music called country-rock — Messina continuing his experimentation with Loggins and Messina, and Randy Meisner with the Eagles. It is said that at an Eagles concert in Denver, band leader Glenn Frey once pointed out Richie Furay in the audience and announced, "If it wasn't for you, we wouldn't be here."
In the mid-1970s, Furay left Poco to form The Souther-Hillman-Furay Band with songwriter J.D. Souther and The Byrds' Chris Hillman. Their self-titled debut album was certified gold, and they also produced a Top Forty hit with Furay's "Fallin' in Love."
---
The article continues after this ad
---
---
After moving to Colorado, Furay created The Richie Furay Band. He also formed an alliance with producer David Geffen and, in the late-'70s, his song, "I've Got a Reason," helped to establish him as a pioneer of Christian Rock.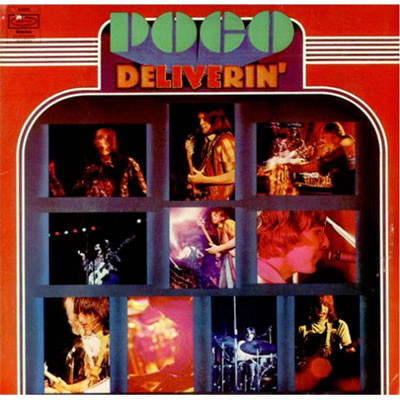 In the '80s, Furay made the shift from musical innovator to pastor of a Christian church in the Denver, Colorado area. He still continues to tour, however, opening in the mid-2000s for acts like America and Linda Ronstadt, and headlining his own concerts today.
Furay released his latest recording, Hand in Hand, in 2015, but in June 2018, Furay and his band will celebrate the 50th anniversary of one his highest-charting recordings — Poco's DeLIVErin' album — with a live presentation of that recording during his concerts in the area June 13-15.
Spotlight Central recently had an opportunity to chat with Furay where we asked him about his early years as a budding musician; his thoughts on working with such other talented artists as Steven Stills, Neil Young, and Jim Messina; and about his upcoming trio of concerts in the NJ/NY area.
Can you tell us about when you first became seriously interested in music?
Sure. There was a time when the radio — W-I-N-G in Dayton, Ohio — seemed to be playing music that caught my ear. As a kid, I just listened to the radio all the time, and it was when I was about 13 years old or so that I got the bug for it. You see, music wasn't something that was prevalent in our family, per se. My dad liked music, and my mom sang in the church choir, but there was nothing beyond that — except music from the radio — which just kinda grabbed me at the age of 12 or 13.
And you were a big fan of rockabilly at the time, weren't you?
Rockabilly is what really got me, yeah! Eddie Cochran, Buddy Holly, Carl Perkins, Gene Vincent — that type of music — it just seemed to put a spark in me!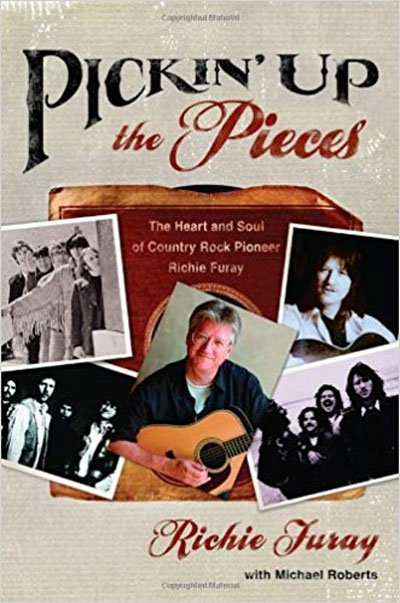 In your book, Pickin' Up the Pieces, you tell a great story about when you were a young boy getting your first guitar.
[Laughs] Well, I had asked my parents for a guitar for Christmas when I was about eight years old — I remember just kind of begging them for one. And I remember coming downstairs in my house on Christmas morning and — kind of in the shadows of the Christmas tree — I could see the image of a guitar.
I went over to look at that guitar — and my heart was just beating really hard — and I just wanted to grab it and take a look at it and hold it. And when I got there, [laughs] I saw that it was puke green — and it had gut strings on it — and it didn't appeal to me as a "real"guitar. So I immediately waltzed back upstairs with the guitar in hand to my mom and dad's bedroom and I said, "I want a real guitar!"
Now, I can't even believe I did that on Christmas morning! But, after that, we did actually go up to Morelli's Music Store in Springfield, Ohio, and we talked to the music teacher there and I ended up getting a "real" guitar at that point in time.
And like so many of us, you went on to play in various teenage bands. Did that turn out to be a good musical training ground for you?
It was. Actually, when I was a teenager, I sang lead in a little doo-wop group — a group made up of high school guys and myself. And even before that, that's how my girlfriend and I — when we were in junior high — got into all the high school dances; we would put on these little doo-wop concerts and would even do some at the high school.
In your book, you talk about going to Greenwich Village and finding your way musically there. What are some significant moments from that period in your life?
It was the beginning of what has been my career, musically. I won a college contest to sing "They Call the Wind Mariah" at Otterbein College in Westerville, Ohio. And there I met two guys, Bob Harmelink and Nels Gustafson. We became friends and started a little folk group — folk music is what was happening in the early '60s — around 1963. And in our sophomore year, I was in the college a cappella choir and we were going to New York and New England to do a tour where we were gonna have one day off in New York City. And once we found out this was gonna happen, Bob and Nels and I planned to go down into Greenwich Village and set the place on fire [laughs] because we were that good.
Interestingly enough, however, at Christmas time, my appendix ruptured and I had to drop out of school and I didn't think I was gonna be able to go on the tour. But I did manage to get permission from the school — I signed a paper that stated I would come up and rehearse with the choir, and they actually allowed me to go.
Now, I've gotta tell ya, Nels could sell anybody anything! So when we went on the tour, on that one night we had off — it was a weekend night — once we got into the Village, Nels got us in to play at several clubs.
After the tour, those guys had to go back to school, but I was ready to stay in New York. Instead, though, I decided to go back to work at this little factory in Yellow Springs, Ohio, and I waited until the guys' semester was over until we could go back to Greenwich Village in the summertime.
And as we waited for summer to arrive, we would go around and we would serenade on various college campuses — at Ohio State and up at Otterbein and on little campuses around the area. But going to New York on that a cappella choir tour was the bug that really settled in my heart!
And there in the Village was where you met Steven Stills, who became your bandmate in Buffalo Springfield. What are some of your impressions of working with him?
In looking back on it, Steven was probably one of the most talented guys I have ever seen. He was working in one of those little clubs that Bob and Nels and I had played in when we were in the Village in the spring, and when we went back in the summer, Steven was there in the club. I was just impressed — not only of him as a singer, but he had a way of phrasing songs that  caught my attention. He was an interesting guitar player, too, and we became good friends.
And how about your impressions of working with another one of your Buffalo Springfield bandmates, Neil Young?
Well, Neil was an interesting guy! Now I know you could interpret that word, "interesting," any way you want, but it seemed like, at first, Neil was focused on being a part of a group. I remember I had learned "Nowadays Clancy Can't Even Sing" from Neil when we had met earlier in New York at one time and I taught it to Steven before Buffalo Springfield was even started.
And so when we ran into Neil and Bruce Palmer — maybe you know that famous story? — on Sunset Boulevard in Hollywood, we went back to the apartment and Steven and I played Neil the arrangement of "Nowadays Clancy Can't Even Sing." It seemed like, at that point, he was keen on being a part of a band.
But in time, it showed that Neil wanted to be a solo artist. It was one of the most interesting things that I'd ever experienced with the band — somebody coming and going, in and out — and it was a little bit frustrating, but it was Neil and what can I say? That was just his way and that's what he wanted to do — so there you go!
And that group — Buffalo Springfield— became one of the most iconic bands of the sixties. But, after that, you went on to form Poco where you worked with the likes of Jim Messina. What was it like working with him in that group?
Well, Jimmy was a very young — but very talented — young man. We were working on several of the Buffalo Springfield records and Jimmy was an engineer at Sunset Sound, which is where we met him. And, as you may know, there were nine people in and out of the Springfield in a two-year period of time. Several of them were bass players who took the place of Bruce, who had immigration problems — he was a Canadian — and who, also, had issues with marijuana at the time, and was deported on a couple of occasions.
And Jimmy became our last bass player. It was during that time that we became very good friends and decided, you know, "Listen, Buffalo Springfield is kind of tentative, so if something ever happens to it, we can go ahead and start another band."
And that's what Jimmy and I planned, and we actually saw it coming during one of the Beach Boys tours we did. I had always said that as long as Steven was in the band, I was gonna be in the band, and when Steven said he was done, that was gonna be it for me, too. And when Steven finally called it quits, that's when Jimmy and I just "picked up the pieces," if you will, and took off and started a new band and, actually, started a new genre of music, in a way, which became country-rock.
That's right. And with Buffalo Springfield, Poco, and another group you were an integral part of — The Souther-Hillman-Furay Band — you wrote some great songs. Are there any that you consider your personal favorites either to listen to or to play today?
Well, if you're talking about the music back in those days, "Good Feelin' to Know," "Pickin' Up the Pieces," and, of course, "Kind Woman," have to be on that list, as far as the songs that I wrote are concerned. And those are the ones that, when we do concerts, people want to hear — and we're very happy to oblige them!
You know, I'm the only guy in any of those bands who never had what you would call a "hit" record — a radio hit — and we certainly thought that was gonna happen with "Good Feelin' to Know" that we did with Poco, but things didn't work out that way. But, today, they are all familiar songs that people know and enjoy, and that's pretty cool.
They're all classics, for sure! And speaking of great songs, we understand you're going to be performing a special set of songs when you come to the New Jersey area in June. Can you tell us a little bit more about what people can expect to experience at your series of concerts here?
It's been talked about for quite awhile and, finally, I think, David Stone — who manages me and who also is the promoter of the concerts — has kind of put the bug in my ear to do the entire DeLIVErin' album that Poco recorded at Madison Square Garden's Felt Forum and also in Boston. And so, right now, we're working on doing that album live and maybe we'll end up recording DeLIVErin' again? [laughs]
But we do have all the songs learned — we've actually played almost all of them at some point in time before — so we're just working on them and, at the shows, we'll do the entire DeLIVErin' album for the audience, in addition to other songs from Buffalo Springfield, Poco, and The Souther-Hillman-Furay Band.
Is there anything else you'd like to share with the folks who want to come out and experience any of these very special concerts you'll be doing in the New Jersey area in June?
We just have such great fans — I like to call 'em friends — who come out and support us. We're so thankful for everyone who comes out and enjoys our music. And that's why we really try so hard, each time we come out, to give 110%.
And that's what I'm hoping will happen when we play at SOPAC and, also, at the Turning Point in Piermont, NY, and at The Record Collector — a little place in Bordentown, NJ. When we play these concerts, we want people to go away from the shows and say, "Wow, man, I can't wait 'til they come back so we can go and do it all over again!"
---
For tickets and information regarding Richie Furay's DeLIVEerin' concert at SOPAC in South Orange, NJ, please go to sopacnow.org. To learn more about his show at The Record Collector in Bordentown, NJ, please click on the-record-collector.com. Lastly, for info about the Richie Furay concert at The Turning Point Café Piermont, NY, please go to turningpointcafe.com.
Photos by Love Imagery
Spotlight Central. Your source for Jersey entertainment news and reviews
Love Imagery Fine Art Photography. all you need. peace/love/flower/power