By Gary Wien
originally published: 07/26/2016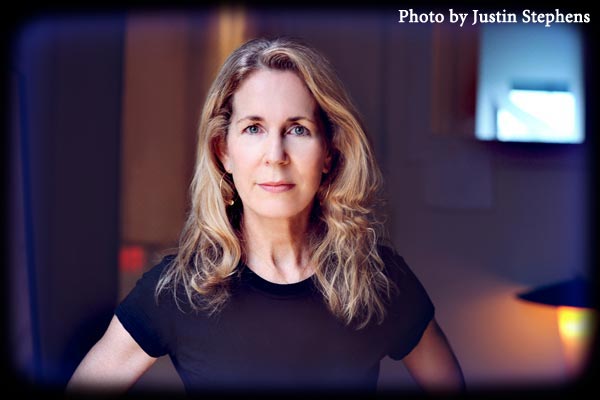 For years, Mimi Cross was a singer-songwriter who performed live throughout clubs in Asbury Park and New York City.  She took home a pair of Asbury Music Awards and shared bills with such artists as Sting, Bonnie Raitt, Jackson Browne, Jill Sobule, Peter Himmelman, and Nicole Atkins.  But her musical career was basically put on hold after the birth of her son. 
A few years later, she reemerged with a picture book/children's story app called The Crankamacallit, which was later followed by The Alligator Waiter.  She says she originally was simply thinking about creating something for her son, but plans changed after attending a Society of Children's Book Writers and Illustrators conference in Princeton. 
"I knew I wanted to go for it, wanted to transition from being a singer-songwriter (and former music educator) to being simply a writer," said Cross. "I'm getting there."
She's getting there quickly, in fact.  Her debut novel, Before Goodbye, was published by Skyscape in January.  It was followed by her latest, Shining Sea, at the end of May (also by Skyscape).  Rave reviews and book tours soon followed for the new young adult writer.
Before Goodbye is told from two points of view.  It's the story of Cate Reese, a classical musician who spirals down into an abyss of self-blame, drugs, and despair after losing her best friend and muse, and the story of David Bennet, an athletically talented and charming boy who's been living in the shadow of his older brother in order to please their father, who, David realizes early on in the book, is not an admirable man. At its core, Before Goodbye is a love story.  It's a dark story, but a hopeful one about the transformation of two shattered teens who help each other to examine the pieces of their lives. 
---
The article continues after this ad
---
---
Music plays a central role in Shining Sea as well.  Budding singer-songwriter Arion Rush has always been the sidekick to her flashy older sister until a mysterious boating accident leaves her sister Lilah as a silent, traumatized stranger. As her sister awaits medical treatment with their mother, Arion and their father head to his hometown in Maine to prepare a new life for them all. Surrounded by the vast Atlantic, songwriting is Arion's only solace and she blossoms in the tiny coastal town. Friends flock to her and the heartthrob Logan Delaine seems to fall for her, but Arion prefers the surfer Bo Summers.  Meanwhile, Lilah's worsening condition, a string of local fatalities, and Arion's own recent brushes with death seem ominously linked to Bo's otherworldly family.
"Although Shining Sea has a ribbon of dark fantasy running throughout, it's a love story that portrays a very real relationship problem: Bo's feelings for Arion intensify and his affections turn possessive," explain Cross. "When this happens, she needs to make a difficult choice."
Cross is already working on a sequel to Shining Sea and hopes to turn it into a series.  New Jersey Stage caught up with her to discuss the two novels and her move from musician to writer.
Do you see yourself as a young adult author or are these simply books featuring young characters to you?  I definitely see myself as a YA author and feel like I'm part of that community. Like many adults, I love reading YA, and I adore writing it. That said I'm working on a manuscript now that is definitely not for children, or even young adults.
What does the YA genre mean to you? To start, I'd say that Young Adult isn't a genre; it's more of a perspective, or sensibility. Realistic fiction, fantasy, science fiction, suspense/thriller, mystery, literary fiction—these genres and more are what you'll find in the YA section of bookstores and libraries, and the writing, authors, and audience for YA books are as varied as the books themselves. But what they often have in common are protagonists who are somewhere along the path of discovering who they are and what they're capable of, i.e., discovering their potential. For me, potential equals possibility, and possibility is everything. Possibility is, among other things, synonymous with hope, something all human beings need in order to survive.
As adults, if we're lucky, we continue exploring the many paths of possibility, we do not petrify, we don't stop; we continue along a growth arc. I don't think we ever grow up; we grow on.
Are there any books from your own childhood that stand out for you? As a teen I loved the Russian writers. Dostoyevsky, Tolstoy, Chekhov. I read them starting in my teens and into my twenties. I read War and Peace when I was in college—for fun.
I also loved mysterious books like The Moonstone. I loved gothic ghost stories, like The Turn of the Screw, and dark books like The Bell Jar. I loved all the Hemingway we studied in school, and I remember loving The Return of the Native by Thomas Hardy, another book that I was assigned in high school and which is one of the books Arion has to read in Shining Sea. (Ironically, like I did, she has trouble with James Joyce's A Portrait of the Artist as a Young Man.)
It's probably impossible for me to choose a favorite book from that time—I remember devouring all of Ayn Rand's books—although I feel like Judy Blume's Are You There God? It's Me, Margaret and Deenie are seared into my brain in some mysterious way… But so is Erica Jong's Fear of Flying.
The thing is, I read a lot of adult books when I was in my early teens, and I'm not so sure that was the greatest thing. I wish, wish, wish that the YA books I love today were around back then. If I'd been reading Holly Black or Maggie Stiefvater or Cassandra Clare or Stephanie Perkins instead of—well, never mind. Teens today who love reading are seriously lucky—authors are writing books just for them—let's leave it at that.
Music plays a large role in both books. Based on your history, could you see music becoming your calling card as a writer? Something that might play a role in each future work in some way? I would love that, and it seems to be what's happening naturally, although I do have some other works in progress where music doesn't play a central role.
One very cool thing that involves both my music and my writing is the audiobook version of Shining Sea. Brilliance Audio decided to use my song "1st Kiss" for the intro and outro of the recording, as well as the start and finish of each CD in the set. And they didn't just use a snippet; they used the entire song, fading it in and out, so as the story grows more intense, the music does too.
Which art form has inspired more people to ask, "Is that based on your own life?" -- novels or songs? Great question. I think plenty of listeners and readers think my songs and novels are personal, and they are. As a writer, I may or may not write what I know, but I definitely write from what I know. All writers draw inspiration from their lives, (And the lives of those around us, so watch your back!) but personal doesn't mean autobiographical. I'm a newly published author, but still, I'd say Before Goodbye wins this one, hands down. People seem to think that because I followed a similar musical path (classical guitarist to singer-songwriter) that Cate and I are one in the same.
How has the whirlwind book tour and signings been for you?  How does meeting book fans differ from meeting music fans? I'm not sure if the events I've been doing can be described as a tour, but it has been an incredibly busy time for me—whirlwind is a perfect description. And your question is a good one, because I never would have imagined any difference between music fans and book fans.  But there is a huge difference, I've discovered, between playing a show and putting a CD in someone's hands, and meeting someone who I know is going to read Before Goodbye or Shining Sea.
Maybe it's because songs are shorter, I'm not sure, but somehow, when I sign a book for someone and look into their face, into their eyes, it feels like a door is opening between us. I always thought I was giving music my all, but now that I've written a novel, I realize that's my all, my biggest offering, and when I hand someone a book, I'm handing them something that—to me—feels big and complicated. It's like starting a conversation that could go in many, many different directions.
Were you always writing outside of music?  When did you get the courage to take it farther? I've always written down random thoughts and ideas in notebooks and diaries and journals; song lyrics of course, but yeah, also bits of stories and poems, sometimes complaints or affirmations. Since I started writing novels, I stopped journaling, but I do try to jot down ideas when they hit.
Mostly, I collage now. I have two big collages on poster board that I made from images I collected while working on Shining Sea. For Before Goodbye I collected images on Tumblr.
I've put a few things up on Pinterest, where I'm collecting images for future Shining Sea books and the novel I mentioned earlier.
As for courage, I'm not sure that plays a part for me. If I'm not writing or singing I'm not happy. So writing, whether books or songs, is necessary for me. But like any Art, there's also that other piece: the end piece, that additional piece that seems to be necessary as well, the part where the work needs to be shared. I'd never be satisfied, for example, if I were a painter, and didn't show my pieces at a gallery. It's that witness element — we all want witnesses to our lives, to our work. An artist needs an audience, there's nothing courageous about it.
One thing that helped me: the people in children's publishing are just about the nicest folks anywhere. And the path is clear—all the information is out there. If you want to be traditionally published, you just need to follow the traditional path. Again, all the information is there, online and at conferences, and almost all the people in children's publishing who I've met or corresponded with have been incredibly lovely and generous.
I used to work in the music industry. It was like a secret society, and talk about shark-infested waters... That business eats its young.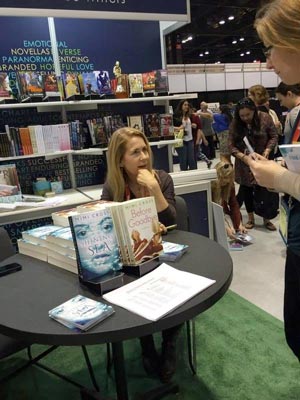 Many female musicians take a break from music when they have kids. You recently performed live on stage. Do you miss performing? Will you be doing more shows? I miss singing very, very much, although I don't really miss performing. Or maybe, it's just that I miss singing in front of people, but not playing guitar for them.
But—I would love to find the right people to form a trio or a band with, get together once a week, and play out every month or so. I can't see playing too many gigs on my own at this point, I guess because I already spend so much time alone when I'm writing.
The recent performance you're talking about was the Acoustic Carousel. Being asked to play even a couple of songs as a contribution to the Light of Day shows is always an honor.
I'm always happy to play for a good cause, especially one that's close to my heart. I just need some advance notice because my perfectionism is guaranteed to rear its ugly head when I pull out my guitar. There are, as you know, a lot of legends around here, and though I try to relate and not compare, well, it's hard sometimes. I feel like I should be a better player than I am.
I definitely miss hanging out in Asbury Park. I especially miss spending time at The Saint. I love hanging out at Langosta Lounge and the Pony, but I just can't do that too often at this point, so I try to stay connected with my musician friends via Facebook, Twitter, and Instagram. It's obviously not the same as being out in the clubs, but at least I can see what's going on.
Oh, and of course there's my fantasy band. If I started putting time into playing out again, I'd want to start a Pete Yorn cover band. That would be the ideal musical project for me right now. Seriously. I'd be Pete. But you probably already guessed that.
Finally, in a recent interview you said, "If you let it, Art will shape you."  How has art shaped your life? Okay, I'll try not to let the gravitas of this topic sink me, and just start by saying art has made me a more authentic person, and helped me live a fuller life. Art has probably saved my life.
When you study art—and by 'studying art' I mean anything from going to college in order to study one or more of the arts, or attending an opening at a gallery, or going to a concert, or even checking out an art book or the clouds in the sky—you learn to see. You learn to hear. You learn to feel.
Music, the culinary arts, flower arranging, belly dancing—whatever it is, any immersion or class or experience in any of the arts, opens you. And when you're open, you're open to growth. And growth is different if it happens while you're making art or viewing art (listening to art, tasting art, being art, i.e. dancing, etc.) as opposed to if you're just, I don't know, watching a commercial for floor cleaner. Art expands your senses, expands your mind. Art grows your spirit. Time in nature does this too. Connecting with your higher power, same.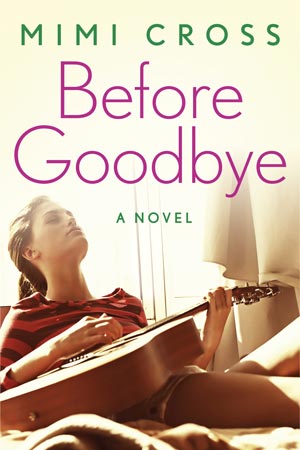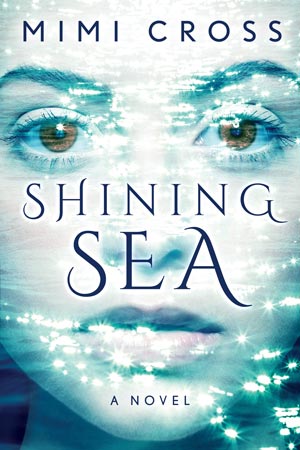 ---
Gary Wien has been covering the arts since 2001 and has had work published with Jersey Arts, Elmore Magazine, Princeton Magazine, Backstreets and other publications. He is a three-time winner of the Asbury Music Award for Top Music Journalist and the author of Beyond the Palace (the first book on the history of rock and roll in Asbury Park) and Are You Listening? The Top 100 Albums of 2001-2010 by New Jersey Artists. In addition, he runs New Jersey Stage and the online radio station The Penguin Rocks. He can be contacted at gary@newjerseystage.com.
---