By Gary Wien
originally published: 10/24/2016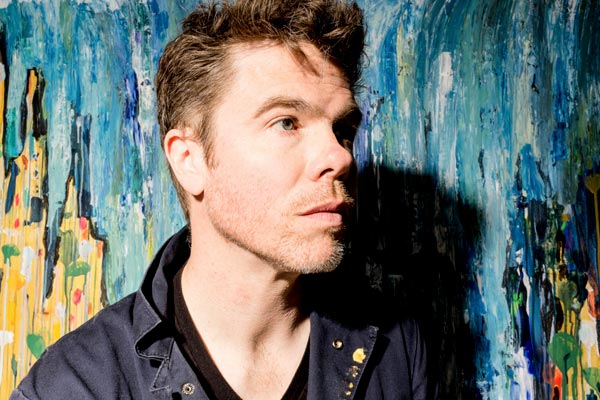 For years, Josh Ritter has been one of the most talented singer-songwriters making music today.  Born and raised in Idaho, Ritter moved to the East Coast after graduating college and now lives in New York City.  He's got a pair of solo shows coming up in New Jersey — November 9 at South Orange Performing Arts Center and November 10 at McCarter Theatre in Princeton.
In recent years, Ritter has branched out into novels (Bright Passages) and painting.  New Jersey Stage spoke to Josh about his latest release, Sermon on the Rocks, and his journey into other forms of art.
Your career has taken you from open mics to small clubs to the large halls you're playing today.  Has the experience changed for you as the stages have grown?

No, on a good night I don't think it does.  You know, it shouldn't.  I feel whether it's an album or a song or a performance, you start off with the original fire.  You find the fire somehow and then it's just a matter of carrying a little bit of it forward with you and trying not to lose it. I still feel the excitement and fascination of the first night.  There are some nights I feel it more than others, but it's always there.
---
The article continues after this ad
---
---
I was in the audience one night you had that fire.  Do you remember the night Bruce Springsteen was watching you at The Saint in Asbury Park?

Oh, that was amazing!
Did you know beforehand that he was there?

I heard that he was going to maybe stop by, but I didn't know.  And we were backstage getting ready to go on and our sound guy came back and said, "Things just got weird!" [Springsteen] came back and joined us in a huddle.  We got to go out with him afterwards and drove around a little bit, which, for me, was more than a thrill.  It was an unreal moment and still is.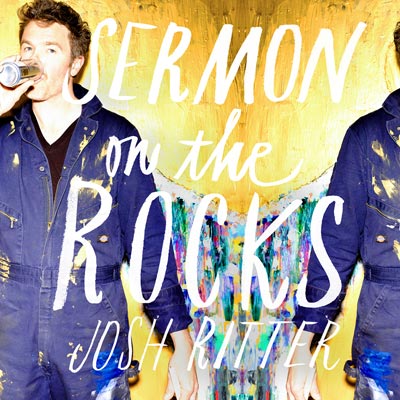 Sermon on the Rocks was recorded in New Orleans, did the city help feed the spiritual kick that's in the music?

I think so.  When I started to get an idea what the songs were I had this epiphany.  Making a record should always be an adventure and I realized I wasn't tied to any one place.  I could go anywhere.  Being on tour, you stop in a town sometimes for 12 hours - you get to see it for a moment and then you have to go.  I've had several of those kinds of moments with New Orleans — those brief, unsatisfying moments and then you have to leave.  And when it came down to making a record, I thought that's the place.  I want to go and get lost in New Orleans for a little bit. Not in a direct tribute in any way to New Orleans musically, but to let the excitement of the place sink in and have an effect on all of us. To go with your band and your family and move for two weeks into a big old house was an adventure.  I'm so excited and happy that we did it like that.
You talk about creating an album as an adventure, do you ever think of a theme for an album or does it just evolve on its own?

I think it always evolves on its own.  You know, as soon as I start to think there's a theme coming you start to think about where the song you're writing fits into it.  With an album, I feel like you write a ton of songs and that's kind of like the stone you cut from the quarry.  Then you shape it into something like you're making a statue.  You can't use everything, but you can find songs that fit together and usually a theme comes out of that.  But I don't usually notice a theme until I'm done with the record and then things start to pop out at me.
In recent years, you've had a book published and have been displaying your paintings online. Do you find that different methods of creative expression help you in different ways?

Oh yeah, I definitely think so.  Writing fiction puts me in a deep sort of weird zone.  I'm slow thinking then.  Songwriting just speeds me up and painting just turns off my mind altogether.  I'm just gone!  And I think there's real benefits to all three of those.  
Painting and writing are like a therapeutic break from writing songs and a chance to stretch my legs in other directions.  I can try to go as far as I can just for the fun of it when I'm painting.  It's a good feeling.
In the video for "Where The Night Goes" from the latest album,  you let fans see you painting a work.  I know you've shown your artwork online before, but was it scary to unveil the entire process?

I thought it would be fun to do that.  I'm not into painting to do anything with it.  I just love doing it.  I have no illusions of myself as a painter, I just work on instinct with very little technical skills.  But I really enjoy it.  I don't mind if people see I'm just splashing it on there.  Hopefully, for me, there's a logic to it.  That was a fun video to make.  I had a great time.
Another creative video from the album is for "Homecoming" in which you display photos of hometowns from your fans.  What was it like to interact with your fans like that and see their hometowns?

Oh, it was amazing! It was so cool, I loved it.  It was an idea I had out of the blue.  I thought we're all from somewhere; we all come home and encounter the same familiar sites and smells and tastes of home, so ask people to send in pictures of their town and what they see when they come home.  It was awesome to see all of the places people are from.
You grew up in a state that hasn't had many musicians make it big.  Did living in Idaho inspire you to dream more or was it a more of a challenge?

I didn't really think about it except for realizing that if I wanted to have a career in music, I needed to move to a place with more people.  That became important to me.  So I moved to Boston where there was a ton of students and a pretty good sized music scene.  I just realized I couldn't quite do what I wanted to do or build the career I wanted in a place with so few people.  But that was the only reason.  Idaho is still such a special place for me.
In addition to having more people, Boston had more musicians as well.  Inspiration doesn't just come from listening to records, it comes from interaction with other musicians, right?

Oh yeah, totally.  People talk about lightning in a bottle; you can capture something that has a charm completely different than you thought it would have and it's because of the people you're playing with and the atmosphere you're playing it in.  I think that's one of the most satisfying parts of making a record — seeing how things change that you didn't anticipate.
Finally, you've released several live albums over the years, but have you ever wanted to put out a greatest hits disc? Or do you think your live albums cover that already?

Greatest hits discs are fun.  I think sometimes it's too easy to make a greatest hits thing.  There would be some stuff I'd want to put on it that was a little 'miss.'  But I think it would be fun and great to do that.  It would be a fun way to introduce people to some of the older stuff.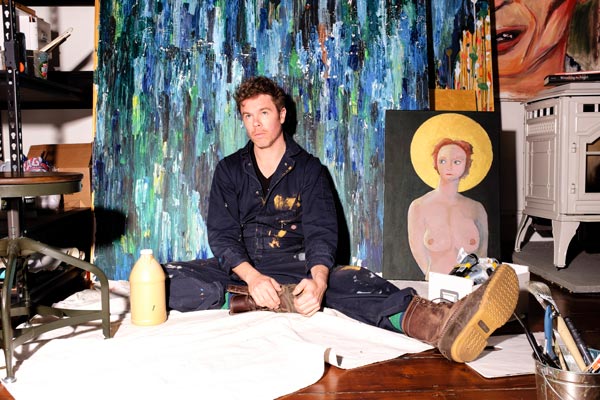 All photos of Josh Ritter by Laura Wilson.
---
Gary Wien has been covering the arts since 2001 and has had work published with Jersey Arts, Elmore Magazine, Princeton Magazine, Backstreets and other publications. He is a three-time winner of the Asbury Music Award for Top Music Journalist and the author of Beyond the Palace (the first book on the history of rock and roll in Asbury Park) and Are You Listening? The Top 100 Albums of 2001-2010 by New Jersey Artists. In addition, he runs New Jersey Stage and the online radio station The Penguin Rocks. He can be contacted at gary@newjerseystage.com.
---