By Gary Wien
originally published: 01/21/2017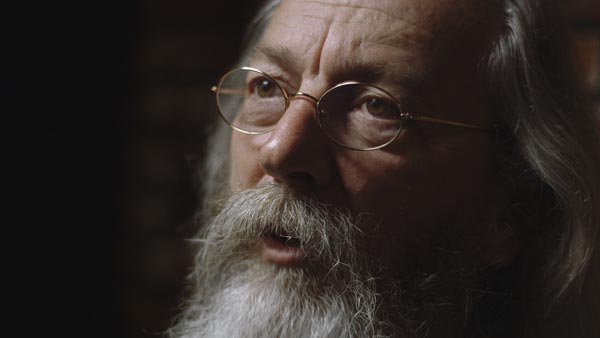 Joey Skaggs is a fine artist and social activist. Although he has painted and sculpted throughout his life, starting with his iconoclastic and controversial performance-art protests in the Sixties, his public work took on a new direction. Skaggs realized he could use art to challenge the system. Appalled at the cultural hypocrisy he saw around him, especially how it was blindly supported in the media, he began to satirize social issues with public performances and elaborately contrived media hoaxes. The mass media in turn became an unwitting collaborator in his concepts, reporting his satire as news. Some of the rather insane stories he was able to get covered by major tv networks and newspapers include hoaxes such as Celebrity Sperm Bank, Cathouse for Dogs, Fat Squad, and Portofess.
Skaggs quickly acquired an international reputation as a cultural satirist and media critic. His work incorporates guerrilla tactics and traditional advertising and public relations techniques to promote his staged performances. Media outlets from CNN to the New York Times have fallen for his hoaxes.  In fact, few media outlets over the last four decades have not fallen for one or more of his pranks.
New Jersey Stage spoke with Joey about his career and the documentary about his work called Art of the Prank.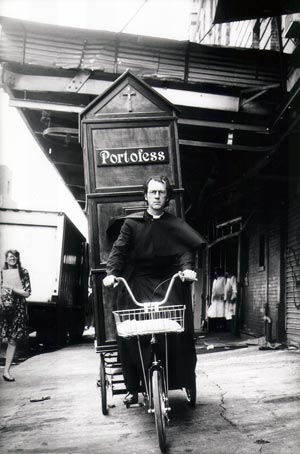 When I first saw the film, the recent phenomenon of "fake news" instantly came to mind.

Well, that's funny because I wrote about it recently and, of course, I've been doing fake news for over 50 years so it's not anything new to me.
Do you consider yourself one of the founders of fake news?

That's pretty funny! Yeah, you can blame me, go ahead!
---
The article continues after this ad
---
---
The word with the most meaning is intent and my work is always about telling the truth.  It's getting you to go, "Wait a minute, I believe that." And that only happens when I do the expose and I tell it to you.  Corporations and governments don't want you to know the whole truth.  Their intent is to fool you.  My intent is to make you realize that you are being fooled.  Of course, as you know, they always shoot the messenger.  So I've been attacked, dismissed, and trivialized by the news media elements for being a liar.  Well, the lie is the message.  I am only the messenger and they shoot the messenger.
Some have said that the Vietnam War led you to take your art in a different direction.  Were you always an activist?

Oh sure, I mean I think anyone with a conscience and does or says something is an activist.  And anyone who doesn't is just suffering from apathy or cowardice.  I think we all have a responsibility to speak out against social injustice.
Certainly with the war in Vietnam, I was criticized and ostracized by friends and family and society.  But, in the long run, those of us who protested were right.  And these issues haven't gone away.  There's still the same inequity, misuse of power, ridiculous wars, pollution, etc. - this hasn't changed.
Did you continue to paint and sculpt as well?

Yeah, I've always been creative no matter what medium I choose to work in.  I'm an artist.  So whether it's painting, sculpting, or creating satirical condominiums for upwardly mobile guppies.   My way of expressing myself is with satire.  I like satire because satire bites and it gives me license to say and do things that would be more difficult to do in a conventional gallery or museum or a theater.  My work is mostly done on the streets or in a studio where unsuspecting people fall for my work.  I'm not preaching to the crowd, I'm reaching people who wouldn't necessarily seek out these messages.  The media is my medium.  I'm an artist and I use the media as my medium.  Of course it reaches a lot more people.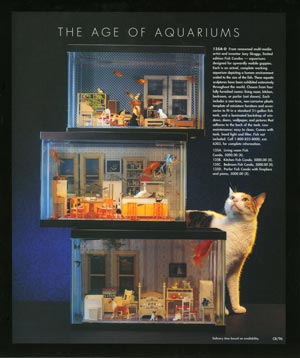 Tell me about the condominiums for upwardly mobile guppies…

If you go to the gallery section of JoeySkaggs.com you'll see some of my creations.  The fish condos were working aquariums that depict living rooms, bedrooms, bathrooms, and kitchens as well as other environments for your upwardly mobile guppy.  It was, of course, satirical.  It was a commentary on the gentrification of neighborhoods with everything going condo.  So I said we were destroying the water, the air, the earth so much that even the fish will need better homes.  So I created better homes for fish as a satirical comedy and it became a commercially viable success story! It was in the Neiman Marcus Christmas catalog and in Life Magazine.  I've had gallery museum shows and been on television around the world with these things and it was a satirical commentary.  That's just one example of how satire can also pay some bills.
Did you ever make any money from the Cathouse for Dogs?

Well, I would never take money.  The thing about what I do is I don't exploit people for money.  I had tons of calls, which I recorded, but I never took a dime from anyone.  It was just a set up for the media.  I don't take money, that would be a scam and criminal.  I'm very conscientious about what I do. My work is very conscious about consequences.  The message is to show how thoughtless we are and how we suspend critical analysis for wishful thinking.
My work is dependent on not only coming up with a concept that pleases me, but one that fools the media and consequently fools the public.  This kind of creative dissent is being threatened by the whole current climate of our new president and fake news and all of it.  These are important issues and I think Art of The Prank really touches on these important issues.
How did the film come about?

It was quite coincidental. I was in Italy, speaking at a university and someone in the audience (who it turns out was the producer) was laughing very loudly.  After the presentation I was taken out by about 18 people for drinks and he said that he wanted to do a documentary and I said ok. Then he came to New York with Andrea (the director) who started shooting an event I was doing there.  It just kind of morphed into a film, which took several years.  I made it difficult by making a movie to be included in the film and serve as a current narrative.  This made it a longer process.  I was very fortunate to have a young, dedicated filmmaker hang in there for that amount of time.  He was truly dedicated and devoted to the project.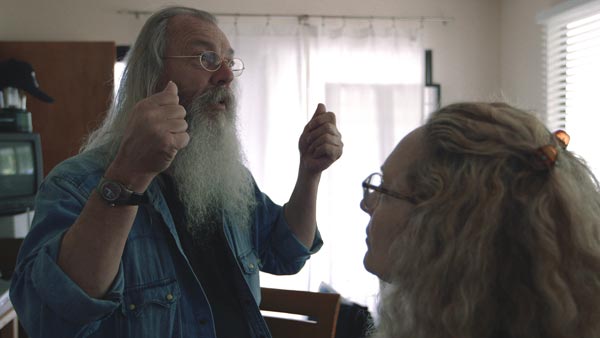 I had been approached many times in the course of my career to option my life story. Usually what happens is they give you a contract and you take it to your entertainment attorney.  The attorney will then say, "This is nuts.  They want to own everything about you and have the right to do whatever they want with your life story."  You say, "I don't want to do that!" and they'll say "That's right" and then you end up paying your entertainment attorney thousands of dollars reviewing the contract and going over to negotiate only to have it go nowhere.  It's a very complicated process to be a subject for a documentary.
Was it difficult to get the rights to show the news clips where your prank is embarrassing the news team?

A&E Network did a feature called "Scams, Schemes, and Scoundrels" which included me. Now I've humiliated CNN at least a half dozen times and when A&E approached CNN they were essentially told, "No way are we giving you permission to use this."  And the reason is - and this is very logical - if they've been embarrassed once, they don't want to keep reminding the public that they are irresponsible.  They don't want the public to question their due diligence any more than it has already been questioned.  If people question the veracity - the honesty of the news - well then what function do they have? They're just infotainment.
So to get around it you have what's called Fair Use.  This means you have to put the clips that you want which will make your narrative story tell itself and submit them to a Fair Use First Amendment attorney. Then they decide what percent of the clips are relevant.  I think there are four basic components on what constitutes fair use and satire is one of them.  Then when the attorney signs off on it, you have to get what's called errors and omissions insurance because the networks will not want to air it unless you have insurance.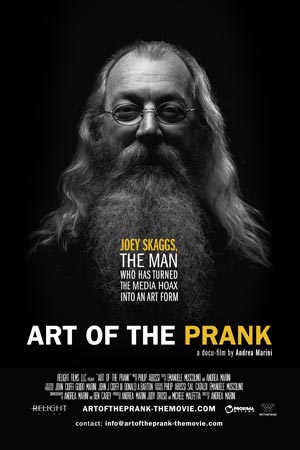 All of these legal aspects make it complicated.  I, of course, have always thought that this is my art; this is my work; and just because I'm on CNN I don't think I have to be paying CNN for use of my work.  But that is the law unless you get it through Fair Use.  In order for Andrea to tell the story it was essential for him to use these clips.  If I hadn't saved these clips in my archive, there would be no film.
Art of the Prank will be screened at the New Jersey Film Festival, New Brunswick on Sunday, January 29 at 7:00pm
For more on the film, click here for our conversation with the director. Click here for our festival preview.
---
Gary Wien has been covering the arts since 2001 and has had work published with Jersey Arts, Elmore Magazine, Princeton Magazine, Backstreets and other publications. He is a three-time winner of the Asbury Music Award for Top Music Journalist and the author of Beyond the Palace (the first book on the history of rock and roll in Asbury Park) and Are You Listening? The Top 100 Albums of 2001-2010 by New Jersey Artists. In addition, he runs New Jersey Stage and the online radio station The Penguin Rocks. He can be contacted at gary@newjerseystage.com.
---