By Gary Wien
originally published: 09/07/2016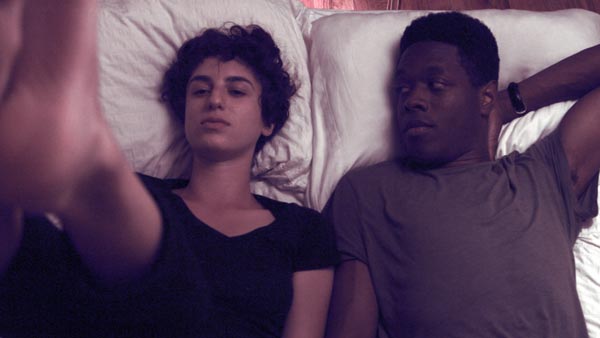 In a city full of people who habitually avoid each other, two strangers connect and then must make a choice about whether to keep up the lies they tell themselves or to be vulnerable enough to admit defeat and surrender. The strangers challenge each other as they enter a bubble of intimacy that draws them closer than they ever could have anticipated. Set in an intimate, dream-like atmosphere, "Strangers" unfolds a chance encounter that offers audiences a glimpse into their own fantasies about the desire to be loved and understood.
Written and directed by Jess Thoubboron, "Strangers" had its premiere in August during "Imagined Boundaries" — a grouping of film shorts - that took place at Silent Barn in Brooklyn.  The film has screenings in September at the Northeast Film Festival and the Coney Island Film Festival.
Thoubboron was born in Brooklyn but grew up in Ringwood, NJ and graduated from Lakeland Regional High School in 2007.  She then went to New York University where she earned a degree in English Literature.  After college, she decided to stay in the city.
"To be honest, I was really excited to leave NJ and move to NYC to attend NYU, not because I disliked my hometown, but because I felt like it was time to move on and challenge myself in a new environment with people coming from a multitude of backgrounds," said Thoubboron. "I do miss the woods sometimes, but the most important aspect of where I live is feeling like my location is offering me an opportunity to grow and master my skills. I'm lucky enough that living in NYC means that my hometown and family are only a bus ride away."
New Jersey Stage caught up with her via email to discuss "Strangers," her other projects, and how she tries to talk to a stranger every day…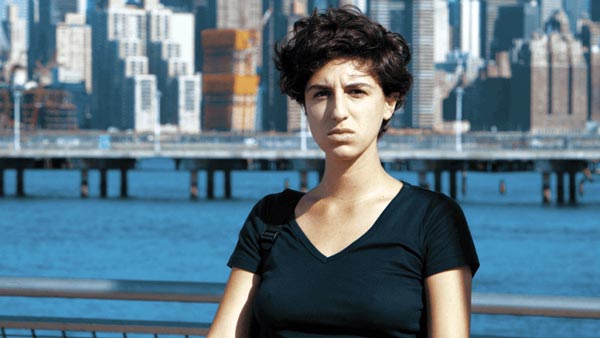 ---
The article continues after this ad
---
---
Tell me about "Strangers."
"Strangers" is a short film that I wrote/directed about two lonely people who have a lot of ideas about themselves that don't actually reflect their realities. After these characters meet, they get personal and confront each other about how each person is letting their perceptions of themselves stand in the way of their own path to fulfillment. Sometimes a stranger is the best person to help us grow because they can see us clearly without letting any history getting in the way of their view of us.
Is your film screening on its own or have you strung together several shorts as "Imagined Boundaries" again?
This Sunday at 2:00pm, "Strangers" will be screening alongside 10 other short films at the Northeast Film Festival at Teaneck Cinemas in Teaneck, NJ. You can buy tickets here. "Strangers" will also be playing at the Coney Island Film Festival the following weekend on Saturday September 17th at 4:00pm alongside 5 other short films. I'd love to throw more film screenings like Imagined Boundaries and to curate a night of performance art. My goal is pretty simple -- I just want to bring people together who love art and who might be interested in connecting with each other.
This is listed as your directorial debut. Have you always been interested in film?
While this is my directorial debut, I've been making films with my friends for 10 years. I was often involved in screenwriting or production, and since I had zero film schooling or professional training, I had to learn by watching and doing. When you're making no-budget films, it's really important to learn how to work within your constraints and to maintain a positive attitude in the process. After all, when you're not able to pay your cast/crew (or you can only pay them a pittance), you have to remember that most people are doing this because they believe in your vision. I find that dedication extremely gratifying, so I do my best to show my appreciation to all those who help me.
Did you take any film classes at NYU or were you focused on literature?
I was an English major, so I mostly studied British and American literature through the first half of the 20th century. But since I have so many interests, I managed to squeeze in a number of classes focused on cinema studies, political science, French, and creative writing. At the end of the day, so many of the humanities disciplines are intertwined and inform one another that it made it difficult for me to choose only one course of study.
Are there any directors who have inspired you?
Tons of directors inspire me, but I find that I'm much more affected by single films that speak to me at the right time in my life rather than a director's whole body of work. A few pivotal films that come to mind are Sans Soleil by Chris Marker, Fish Tank by Andrea Arnold, A Woman Under the Influence by John Cassavetes, Before Sunrise by Richard Linklater, Tree of Life by Terrence Malick, and Embrace of the Serpent by Ciro Guerra. I gravitate most toward films that make me feel something deep in my gut and help me understand aspects of my past experiences. Art has always been a therapeutic way for me to process how I feel about life and what I want to get out of it.
Is this the first time "Strangers" will be screened in a film festival?  If so, what are you most looking forward?
Aside from the Imagined Boundaries screening, the Northeast Film Festival will be the first film festival screening of "Strangers." I've never been to the festival before, but I'm looking forward to screen the film in New Jersey so that my friends and family can easily attend. I'm also excited not only to share the film with people who helped make it, but for the chance to meet other filmmakers and experience their works in person.
In a recent interview you mentioned trying to talk to a stranger every day.  How has that gone?  Do you find people in the NYC area willing to talk to a stranger?
I'm still playing the "stranger game" where I make an effort to talk to a stranger every day in NYC. I have to say, it's going much better than I originally anticipated. People often seem interested to engage with me, and a number of people have opened up to me in ways that suggest that they wish strangers spoke to them more often. I've gotten a few of my friends on board with the "stranger game," so when we go out, we turn it into a competition to come up with other ways that we can challenge ourselves to talk to more people. We've made a number of friends and positive memories in the process, and it feels like my outlook toward strangers is changing for the better.
Did thinking about boundaries help you to expand and break out of your own boundaries?
I  often think about boundaries precisely because the act of being aware of them helps me break them down. The more that I consider how the boundaries that I perceive are social constructs, the easier it is for me to act in a way that feels free and to connect with people in ways that I previously thought were impossible. But just as important as it is to recognize the need to dissolve boundaries, it's just as crucial for me to understand how to maintain healthy boundaries in relationships with people in my life, which is what "Strangers" is all about. I find that if you aren't in tune with yourself and your needs, you will have great difficulty establishing healthy boundaries with everyone else.
Finally, what can you tell us about Only Fear of Death and any other projects you're working on?
Right now, I'm finishing up production on Only Fear of Death, a metaphysical Civil War period piece that I co-wrote and produced with director Mike Infante. It's a dark and atmospheric film about how people construct their identities and how human connections are greatly affected by existing social and political systems, which in this film is the system of slavery. We're aiming to release the film in early 2017, which will be a relief, considering we started filming in 2012. I'm also writing a short film about lucid dreaming that I plan on directing in early 2017.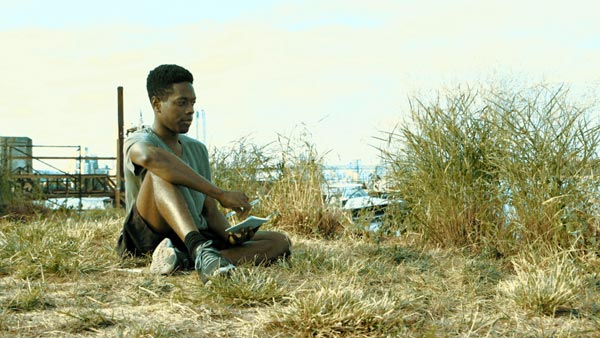 ---
Gary Wien has been covering the arts since 2001 and has had work published with Jersey Arts, Elmore Magazine, Princeton Magazine, Backstreets and other publications. He is a three-time winner of the Asbury Music Award for Top Music Journalist and the author of Beyond the Palace (the first book on the history of rock and roll in Asbury Park) and Are You Listening? The Top 100 Albums of 2001-2010 by New Jersey Artists. In addition, he runs New Jersey Stage and the online radio station The Penguin Rocks. He can be contacted at gary@newjerseystage.com.
---