By Gary Wien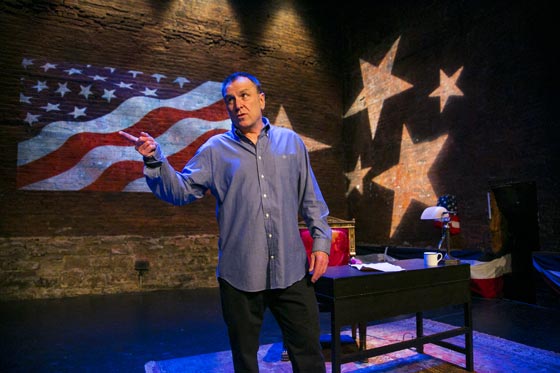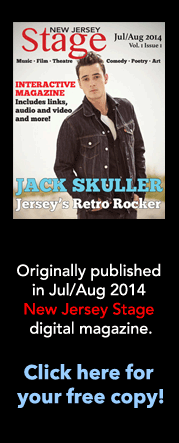 Politics has always played a role in Colin Quinn's comedy, but never more so than in his current show, "Unconstitutional", which makes a stop at The Newton Theatre on July 26. In his latest one-man show, Quinn takes a look at how the Constitution influences the national character of America regardless of which side of the political spectrum you are on.

Born and raised in Brooklyn, Quinn was a veteran of the New York comedy club circuit when he landed a spot as co-host of MTV's Remote Control game show. That run led to five seasons on Saturday Night Live where he wrote segments, acted, and eventually stepped in as anchor of Weekend Update. He's since had his own show on Comedy Central ("Tough Crowd With Colin Quinn"), had roles in films like "A Night at the Roxbury" and "Grown Ups", and brought two separate one-man shows to Broadway ("Colin Quinn— An Irish Wake" and "Colin Quinn — Long Story Short").


How does Unconstitutional work? Do you go step by step through the Constitution?
I go through all of the articles and what they mean to me basically. It's more like highlighting one, two, and three, obviously, and all of the Bill of Rights. It's the psychological and philosophical journey of our country. My whole philosophy on the Constitution is that it's so ingrained in us we don't even know that we believe in it. It's just part of our personality as Americans.

It's an interesting document that both political parties tend to twist and turn to their liking.
Yeah, I mean that's the truth of the matter. It's one of those documents where interpretation is interpretation... it's the Court's interpretation. That's what you're getting, so, of course it's going to be a problem.

The country is obviously quite divided, but has anything surprised you along this tour?
No, I feel like the big thing is that people don't like the division. I was talking to my friend about this earlier today. I was saying that this country should break up. It almost feels like 'why are we doing this? Why are we still trying to get along as a country when obviously we have great philosophical differences about what this country should be?' And the differences aren't going away.

It's like we've got a city with a good side and a bad side and you wonder why it's one city.
Exactly! And the only people who would get lost in the divorce is a place like Austin. They would have to pay the price because they're in Texas and they are a blue state city in a red state. Somebody always gets hurt when the parents break up...

Politics has always been the background of what you're doing. Were you interested in politics growing up? Did your family discuss politics in the house?
Yeah, we were kind of political. We definitely read a lot. My relatives would talk about politics. They'd all sit there and smoke and drink and philosophize. But it was said in a very cynical kind of way.

As someone generally described as an Irish-American, were Irish politics discussed?
Oh yeah, we all knew that the IRA was a non-terrorist group and everybody else was a terrorist! (laughs) The thing about being Irish... I feel like part of being Irish is that you should be cynical. The worst thing you can be is sincere on one side or the other completely. I feel like anyone that is a true believer in anything 100 percent is the ultimate fool to Irish people.

Before you created this show, what did you think about the Constitution?
I didn't like the language, it was boring to me, and I was just turned off by the whole culture of the Constitutional Convention. I couldn't understand how everyone I know loves the Constitution. People who hate everything and disagree on everything, love the Constitution. So, that's what got me fascinated with trying to figure it out for myself.

Looking back on your career, you shot the video "Going Back To Brooklyn" in 1989. The city has changed so much now, did you ever wonder how you might have turned out if you grew up in today's hipster Brooklyn?
Oh my God, I would have probably been even more cynical and more ironic. Yeah, I would have been even worse.

And in the 80s, MTV was blamed for killing radio, but you were co-host of Remote Control — MTV's first non-music program. In a way, you helped kill the video star!
Honestly, I've never heard it phrased exactly like that. I've heard we killed MTV, but I like that... we killed the video star! We were there at the beginning of the end...

---
Gary Wien has been covering the arts since 2001 and has had work published with Jersey Arts, Elmore Magazine, Princeton Magazine, Backstreets and other publications. He is a three-time winner of the Asbury Music Award for Top Music Journalist and the author of Beyond the Palace (the first book on the history of rock and roll in Asbury Park) and Are You Listening? The Top 100 Albums of 2001-2010 by New Jersey Artists. In addition, he runs New Jersey Stage and the online radio station The Penguin Rocks. He can be contacted at gary@newjerseystage.com.
---