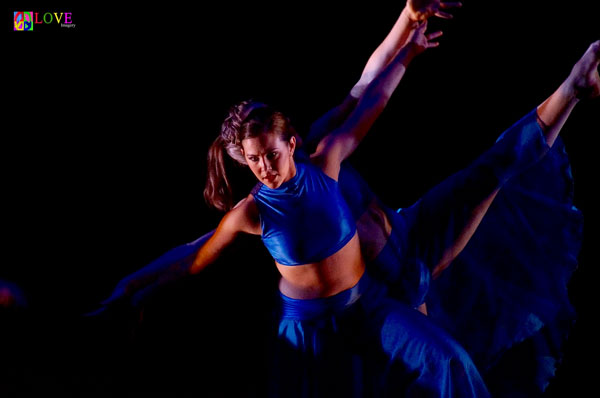 Ariel Rivka Dance is a critically acclaimed all-female contemporary dance company led by choreographer Ariel Grossman and her husband, composer David Homan. Based in the New York metropolitan area, Ariel Rivka Dance is a company which is committed to creating innovative work with new music that explores emotionally-driven movement with underlying currents of technique and structure.
Born and raised in New York City, Ariel Grossman began her dance training at the Joffrey Ballet School. She studied dance at LaGuardia Performing Arts High School and also earned a degree in dance from Skidmore College. In 2008, she founded her company, Ariel Rivka Dance.
David Homan is a composer and collaborative artist whose work has been performed in the United States, Europe, and Israel. Major groups such as the Colorado String Quartet and the American Symphony Orchestra have performed his compositions. His most recent album release is The Book of Esther: The Journey of Queen Vashti and Queen Esther.
On October 15, 2017, Ariel Rivka Dance will perform a program entitled The Book of Esther and Other Works at the Roxbury Performing Arts Center in Succasunna, NJ. With choreography by Grossman and music by Homan, The Book of Esther investigates the biblical stories of Queen Vashti and Queen Esther, epitomizing the Jewish traditions of community, collaboration, and support. Featuring an all-female cast, this dance adaptation of the well-known Purim story wrestles with issues women have faced in both historical and modern times.
We recently had a chance to chat with Grossman about her background as a dancer and choreographer; the ways in which she creates her work in collaboration with her husband, David; and about Ariel Rivka Dance's upcoming performance of The Book of Esther and Other Works at the Roxbury Performing Arts Center.
---
The article continues after this ad
---
---
Spotlight Central: Ariel, can you tell us when you first became interested in dance?
Ariel Grossman: Yes. I remember I took a creative moment class when I was three or four with my sister — and my sister and I did gymnastics when we were in Hebrew School — but I didn't pursue dance in a formal setting until around third grade when my best friend was going to the Joffrey Ballet School and I kept asking my mom, "Can I please go? Can I please go?" And being the kind of mom who wanted to make sure I was serious about wanting to do it before signing me up, we talked about it. And, eventually, we went to the Joffrey, I did an audition, and that's when I started attending —and I just fell in love with it.
Spotlight Central: So what made you decide to become a choreographer?
Ariel Grossman: I went to the LaGuardia Performing Arts High School for dance, and during my junior year, I had to choreograph a piece with a group of peers. That was my first opportunity to do something like this — and I remember being terrified and not really understanding what I was doing — but then once I got into it, I really enjoyed it. It was a bit stressful having to work with two other people, but it was a very different way of looking at movement.
And, actually, when I attended the Pittsburgh Ballet Theater the summer after my junior year, they chose three of us to choreograph a piece for a large number of people. And they asked me to do a jazz piece — which is not the type of work I normally do now — but it was an opportunity to direct. And I think having an opportunity to be a leader — where all of a sudden you're not the one who is taking orders, but you're telling people where you want them to go, and where you get to see how things that are in your head look visually when you try them out — became another opportunity for me to choreograph.
And then, lastly, in my senior year of college, I really decided to explore choreography when I made the decision to create a piece as a senior project.
Spotlight Central: What was your inspiration for creating your dance company, Ariel Rivka Dance — currently an all-female dance company?
Ariel Grossman: Well, I have to say, it wasn't always an all-female company! I had started choreographing more as I was dancing professionally, and David Homan — my husband, now — said to me at the time, "I think you have a lot going for you here, and you should really pursue this." And I said, "Listen, I would love to have a dance company, but I'm not going to do it alone. If you want to do this with me, let's do it together." And he said, "Yes, let's do it."
And that was about ten years ago, when we really started formally calling it a company. And, so, in the last six years, I've really only worked with women. I've always really preferred that because of the general look and, also — for me, at least — it tends to allow for more freedom.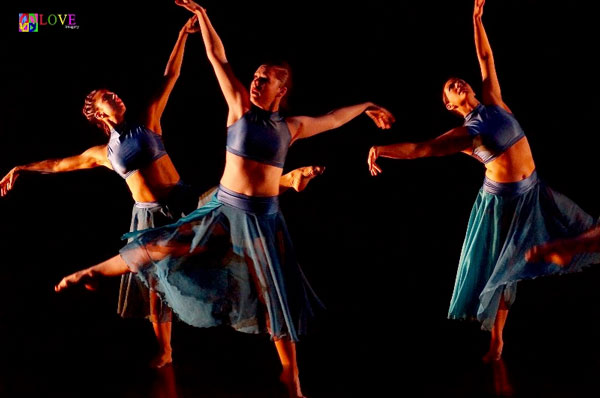 Spotlight Central: We've noticed that so many of your dance pieces are choreographed to your husband, David's, music. How do the two of you collaborate to create your original pieces?
Ariel Grossman: We actually go about it in a few different ways, and it all depends on [laughs] our children, our time, etc. But, usually, we sit down and we talk about an idea or concept that we want to work on. Then, I go into the studio and I start playing with movements with the dancers. I videotape the sessions and I bring them home and we watch them on video. Or, sometimes, David will come to rehearsals to get a sense of where the ideas are going.
And then he'll improvise some music and I'll use that musical improvisation to rehearse to and to develop the piece from there. So, really — usually — he's creating while I'm creating, and there's this back and forth of, "Hey, I really like this section. Can you make it another minute longer? I'm not ready for a new idea yet," etc.
Spotlight Central: At the Roxbury Performing Arts Center on October 15 you're going to be doing a selection of five pieces including The Book of Estherand one of our favorites, Undertow. Can you tell us about any of these works?
Ariel Grossman: Sure. The Book of Esther is an excerpt of our interpretation of the story of Queen Esther and Queen Vashti. It illustrates how Queen Vashti really helps Queen Esther to find her strength to be honest with the King about who she is as a Jewish woman and how she ultimately uses her community of women to save the Jewish people.
And, as you mentioned, we're also going to be doing an excerpt of Undertow — a piece that was partially funded by NJPAC in Newark.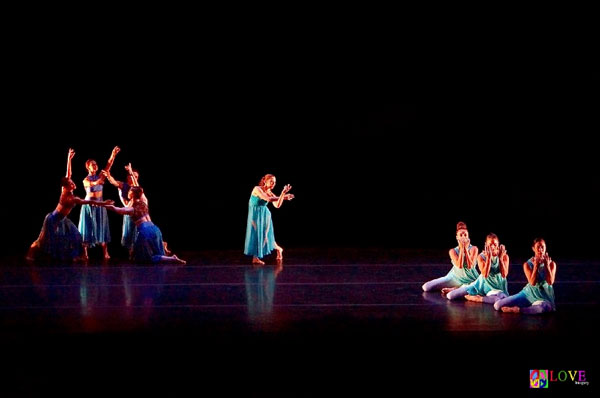 The excerpt we will be performing that afternoon is for three dancers, and — through their movements — it explores the push and pull of water.
And for our last piece, we'll be performing Variations on a Box, which is a really exciting, physical piece for the dancers. In fact, several of the dancers recently said to me, "For that piece, I just know I'm gonna have to dance as hard as I can!" So it's energetic and exciting and there's also a lot of patterning and partnering, and it centers around using the idea of a box as a boundary and how, as people, we go in and out of that boundary.
Spotlight Central: Sounds like a a great program! Is there anything else you'd like to add?
Ariel Grossman: We're really excited to be able to share our work with the community. This is really a program where, for people who are into ballet, there's ballet work, and for people who are really into modern, there's modern work. And the music is really beautiful — so we hope people will come and enjoy listening to it — and the dancers are so powerful, they really give themselves emotionally to the movement. It's really an experience — one which we hope everyone will come out to see in a space where they can feel welcome and comfortable and just enjoy!
For tickets and information to Ariel Rivka Dance's upcoming performance of The Book of Esther and Other Works on October 15, 2017 at the Investors Bank Theater of the Roxbury Performing Arts Center, 71 Eyland Ave in Succasunna, NJ, please click on roxburyartsalliance.org. To learn more about Ariel Rivka Dance, please go to arielrivkadance.com.
Photos by Love Imagery
Spotlight Central. Your source for Jersey entertainment news and reviews
Love Imagery Fine Art Photography. all you need. peace/love/flower/power