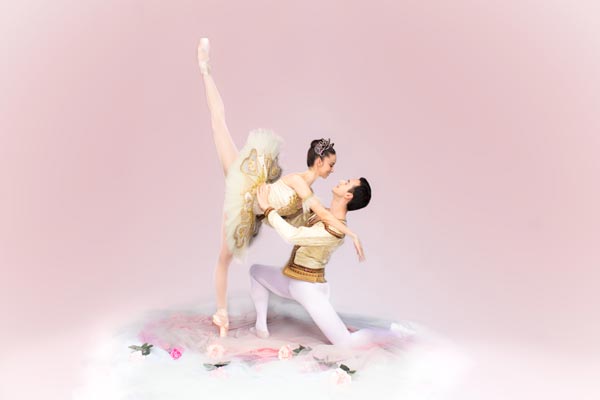 A pas de deux, or dance for two, can be full of heartfelt emotion, beauty and grace and leaves audiences in rapt awe and amazement. But for ballet couples – on stage and off—when the pas de deux is what Dance Magazine calls a "fairy tale moment, a life-imitates-art moment, a moment for ballet fans to remember" it makes for an unforgettable performance.
That's what happened to Julie Diana Hench, Executive Director of American Repertory Ballet and former principal dancer with Pennsylvania Ballet.
Back in 2005, following a performance of Romeo and Juliet at Philadelphia's Academy of Music, fellow principal dancer Zachary Hench got down on one knee, with an engagement ring and asked his Juliet to marry him. "I forgot I was in front of 3,000 people and just threw myself at him," says Hench about her Romeo. "The audience didn't know what was going on at first, but when I held up my ring finger they went crazy. It sounded like a sold-out Phillies game," adds the University of Pennsylvania alumna.
Now, in her latest role as Executive Director, Hench returns to Philadelphia when American Repertory Ballet performs the full-length production of Jane Austen's romantic Pride and Prejudice, choreographed and directed by the company's Artistic Director, Douglas Martin, at the Annenberg Center for the Arts, 3680 Walnut Street, Philadelphia, on March 2 and 3, 2018.
Martin and his wife, Mary Barton (ARB's Ballet Master & Resident Choreographer), also met as dancers when they were with the Joffrey Ballet. The two performed together in roles, such as George and Emily in Philip Jerry's ballet of Our Town and in Romeo and Juliet. "When we were dancing together it was wonderful," recalls Barton. "In the pas de deux, the male takes the commanding role. I have always trusted Douglas. We were always in sync, soaring and floating. We had a wonderful connection when we were dancing."     
---
The article continues after this ad
---
---
In addition to Romeo and Juliet, other famous pas de deux can be found in such ballets as Sleeping Beauty, Giselle, Swan Lake and by the Sugar Plum Fairy and Cavalier in Nutcracker. This past holiday season, married couple and ARB company members Anna Porter Wilkes-Davis and Journy Wilkes-Davis thrilled audiences across New Jersey with their performance of the grand pas de deux.  Like Julie and Zachary Hench, it was during one memorable curtain call several years ago, that Journy got down on one knee, ring in hand, and asked Anna to marry him.
"Dancing with Journy is my absolute favorite thing in the world," says Anna Porter Wilkes-Davis. "I trust him completely, and knowing that he will be there for every lift and turn brings me a sense of calm and allows me to just be free and enjoy that time onstage."
For those who love happily ever after, there is – you guessed it – a romantic pas de deux in Douglas Martin's ballet Pride and Prejudice for Elizabeth and Mr. Darcy. The ballet also features sets and costumes by internationally recognized costume and scenic designer A. Christina Giannini.  
Proposals abound! Join American Repertory Ballet for Pride and Prejudice at the Annenberg Center for the Arts (3680 Walnut Street, Philadelphia) for two  performanceson Friday and Saturday, March 2 and 3, at 8:00 p.m. Tickets: $45-$65. For tickets and more information, visit the Annenberg Center for the Arts at annenbergcenter.orgor by phone at (215) 898-3900.
For information about American Repertory Ballet please visit arballet.org. 
originally published: 2018-01-31 01:00:00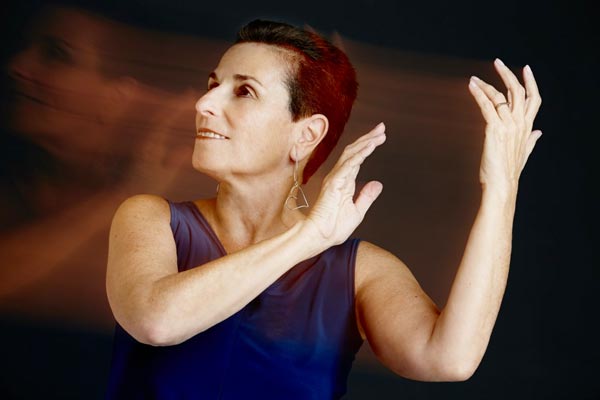 The Legacy of Hope: Carolyn Dorfman Dance at Monmouth University
"I didn't intend to make work about my Jewish legacy. It just kind of percolated," says Carolyn Dorfman, choreographer and artistic director of Carolyn Dorfman Dance.  Now in its 35th season, Carolyn Dorfman Dance explores a wide range of subjects, including the changing nature of love, the power of the natural world, even the meaning and attraction of tattoos.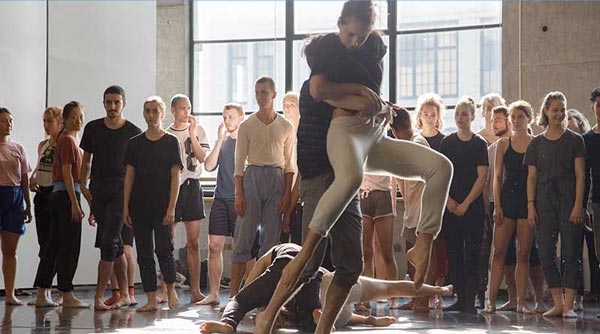 Why MIP(R) 2018 Will Play an Integral Role in Your Professional Dance Education
This year MOVEMENT INVENTION PROJECT (MIP®) celebrates its 10th anniversary at the Baryshnikov Arts Center, and with this milestone, a series of exciting new changes. Internationally acclaimed Francesca Harper takes the lead as MIPs new Artistic Director, another extraordinary line-up of artists are on faculty, and new experience-enhancing technologies will be included. It's clear that a unique season awaits, but before we get into detail let me tell you more about the program as whole.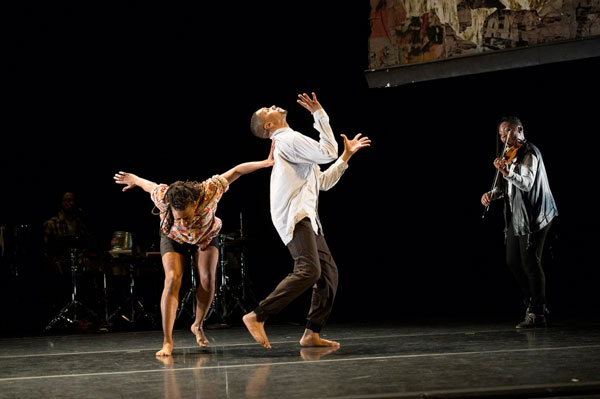 CAMILLE A. BROWN'S "INK" AT PEAK PERFORMANCE
From February 1 through 4, Peak Performances at Montclair State University presents Camille A. Brown and her dancers in "ink," the final installment in Brown's dance theatre trilogy about identity. The first installment was "Mr. TOL E. RAncE" in 2012 and "BLACK GIRL: Linguistic Play" from 2015. The hour-long "ink" is a new work, having received its premiere on December 2, 2017 in Washington, D.C.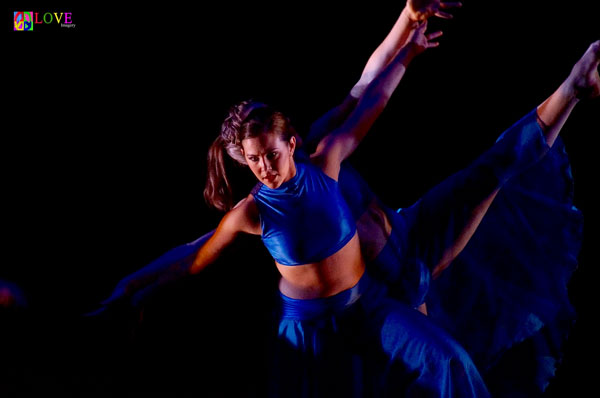 An Interview with Ariel Grossman, Choreographer of Ariel Rivka Dance's "The Book of Esther and Other Works" at NJ's Roxbury Performing Arts Center, Oct. 15
Ariel Rivka Dance is a critically acclaimed all-female contemporary dance company led by choreographer Ariel Grossman and her husband, composer David Homan. Based in the New York metropolitan area, Ariel Rivka Dance is a company which is committed to creating innovative work with new music that explores emotionally-driven movement with underlying currents of technique and structure.