By Spotlight Central
originally published: 04/04/2017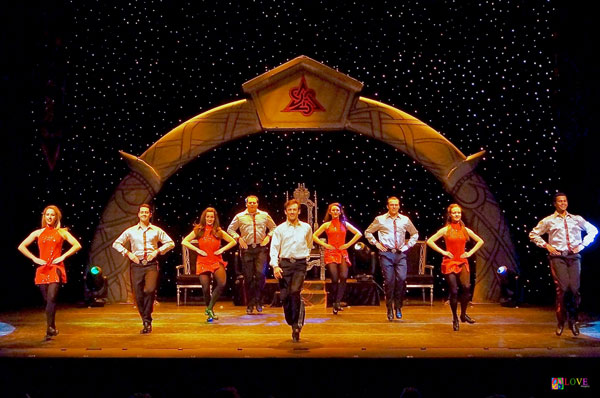 The national tour of the Irish dance spectacular, Rhythm in the Night, made a stop at Toms River, NJ's Grunin Center of the Arts on Friday, March 24, 2017. Led by Justin Boros, former lead dancer in Michael Flatley's world-famous Lord of the Dance Irish dance production, Rhythm in the Night features an accomplished cast of 20 of the world's most skilled Irish dancers. They bring an inspiring story of love and salvation to life and transport their audiences to another time and place.
As a 15-year-old high school basketball star living in Akron, Ohio, Justin Boros happened to see Michael Flatley's Lord of the Dance on television. Despite having no dance experience at all, he found himself highly intrigued. After seeing the show performed live in Cleveland, Justin bought himself a pair of dance shoes and spent a year teaching himself how to Irish dance in his basement.
Justin created an audition tape for Lord of the Dance which he hand-delivered to the group at one of their performances in Florida. After being asked to audition, he was offered a position as one of only three Americans in the cast! Justin went on to tour around the world with the show for several years, ultimately becoming one of the show's lead dancers.
While traveling and performing with Lord of the Dance, Justin had an idea for his own Irish dance show. He spent the next five years creating that show from scratch. Justin's idea was to take traditional Irish dance and perform it to a modern compelling orchestral score. Working with composers Andrew and Jared DePolo, it took two years to complete the original soundtrack.
Boros' show — Rhythm in the Night— was to feature a storyline which would center around the character of "Balor," a 6'4" 275 lb. villain. In order to play that role himself, Justin spent several years "pumping up," doing weight training. In 2014, the show made its inaugural tour with Boros in the lead role. It was so successful that three additional tours followed, making Rhythm in the Night the fastest growing Irish dance show in the United States.
---
The article continues after this ad
---
---
In this visually-appealing and exciting production, Boros' hand-picked troupe performs lightning fast hard shoe rhythms and graceful soft shoe jigs to the DePolo brother's epic orchestral score. Moreover, as they dance, state-of-the-art lighting transforms the stage into a riveting display as the cast enacts this classic tale of good versus evil within a mythical kingdom.
As the show opens, we see that a wicked sorceress, Azura, has captured the kingdom's leader, Balor (Justin Boros), and placed him under her spell. Balor now leads Azura's army of relentless henchmen in a plan to dominate all who oppose her.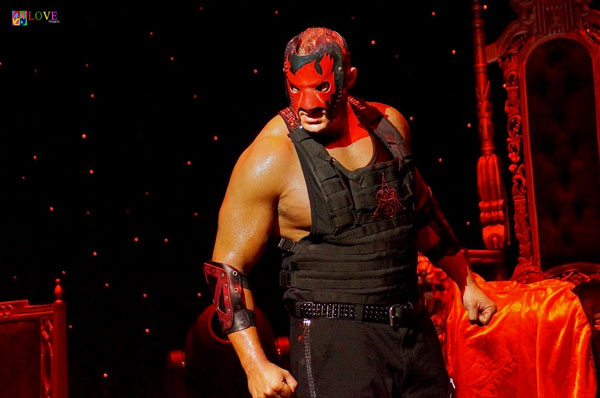 As time unfolds, Azura (Amanda White) continues to lure Balor deeper within her wicked spell, distancing him even further from his true self. Despite her outer beauty, only darkness lies within her.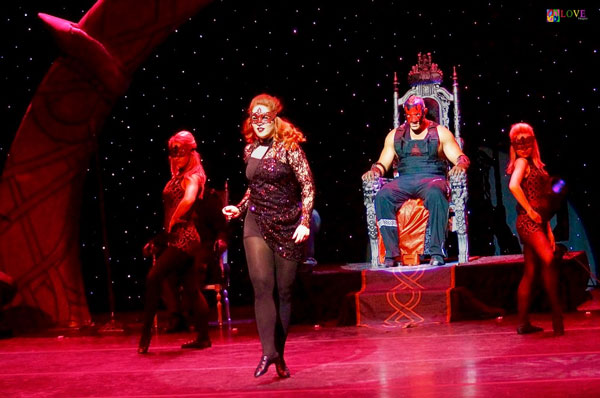 With the kingdom stripped of its greatest hero, the people of the land call upon Balor's younger brother, Solas (Sergey Nazarov), to lead a courageous effort to rescue Balor and defeat the evil Azura.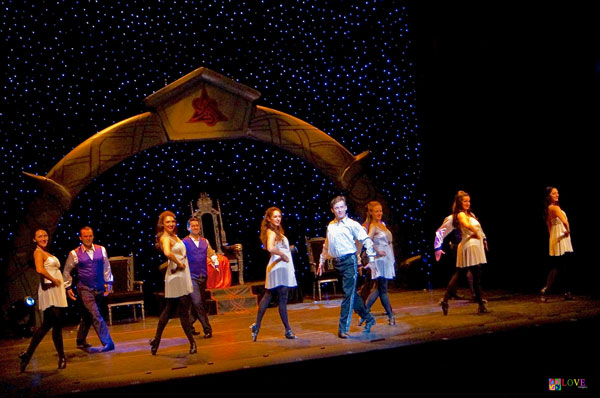 Helping Solas on his mission is Aisling (Alexandra Macchi), Balor's faithful soulmate, who wants to rescue her love who has been taken away from her.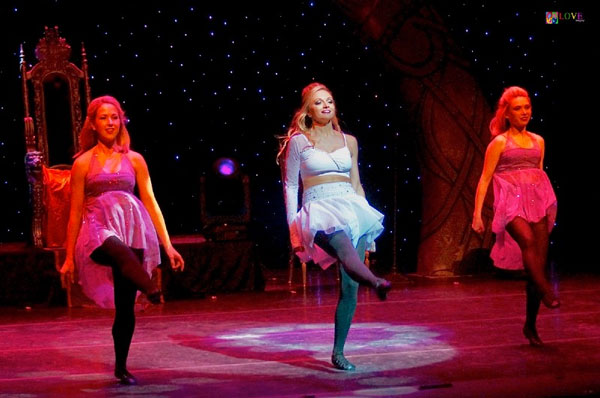 A full moon ascends and the messengers of music deliver a tune in honor of all the kingdom's people.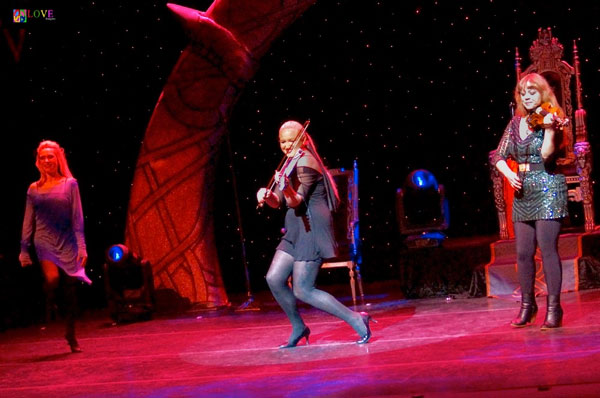 As the music plays, Balor prepares his legion of henchmen to take the kingdom by storm and eliminate all resistance to Azura.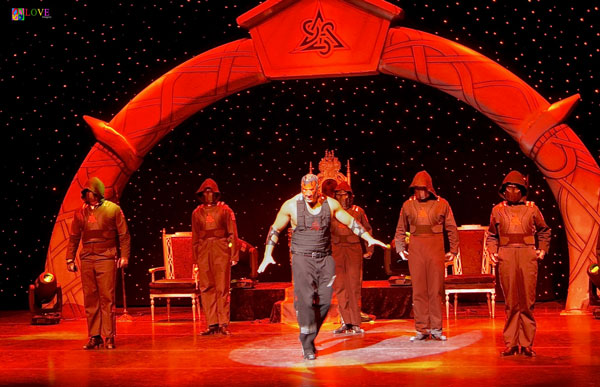 In a chance meeting, Aisling encounters Azura. As Aisling displays her stunning grace and beauty, Azura can only follow a step behind.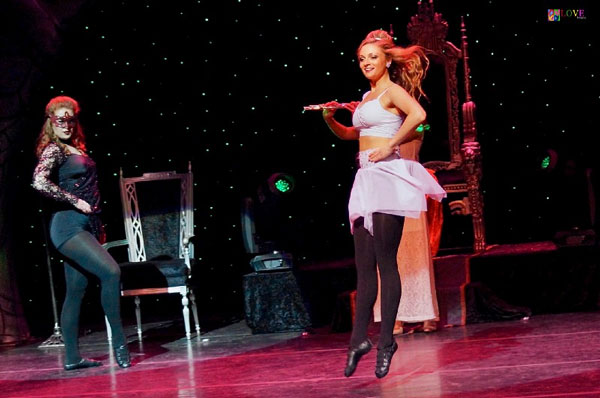 Balor and his henchmen continue their march of oppression toward the kingdom, but Solas and his knights make a move in an attempt to halt the darkness driving Balor's aggression.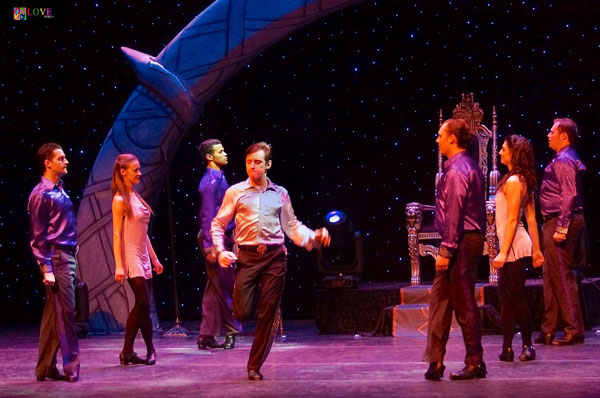 Even though the battle is a stalemate, in the aftermath of this challenge, the people of the kingdom still take time to celebrate all that remains good in the land.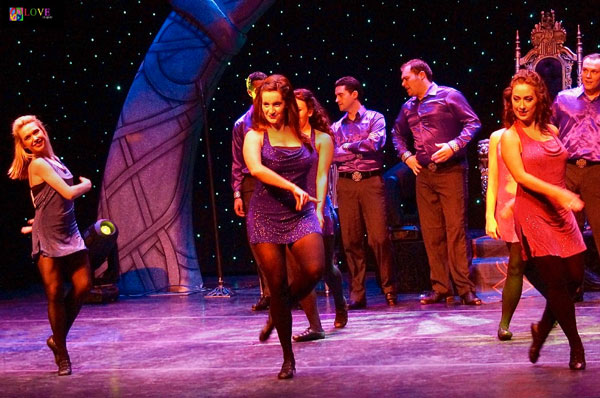 Solas issues a decree for all the kingdom's knights to relieve Balor of his curse and return peace to the kingdom. Along with Aisling, Solas attempts to once again set Balor free.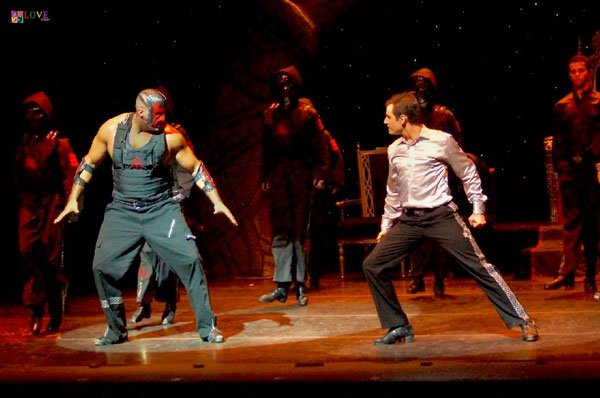 Still unsuccessful, Solas and Aisling depart, but Balor struggles to overcome Azura's spell as he is torn by the recognition of his love for Aisling.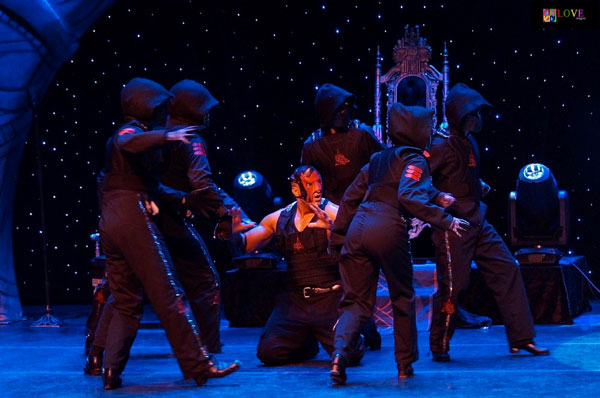 In the blackest of night, Aisling makes one final effort to persuade Balor to return to his true self.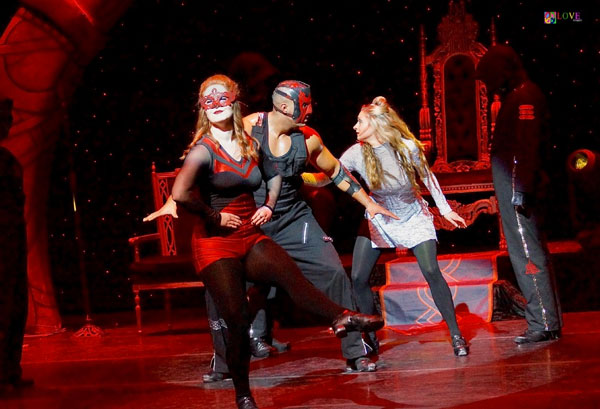 Captured by Azura — and with Solas too far away to help — Balor's henchmen trap Aisling and seek to banish her for eternity.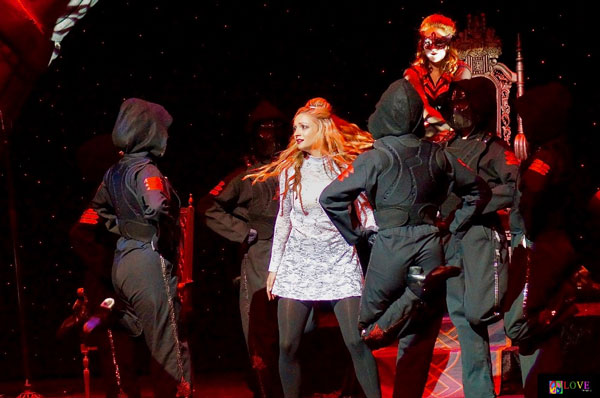 Aisling's moment of desperation remains the last hope for redemption to rise from the shadows.
Once the smoke has cleared and Azura is defeated, however, Aisling finds herself in Balor's arms once again. The couple is reunited to the purity and love they had before darkness swept the region.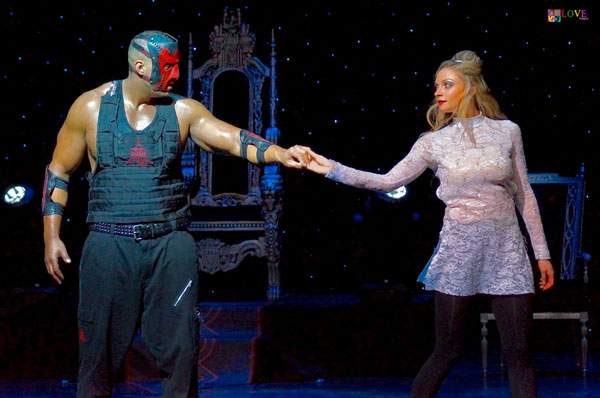 The kingdom rejoices in the triumphant victory of their champions. Assembling brethren from across the land, the citizens celebrate the defeat of Azura and the arrival of peace in the kingdom.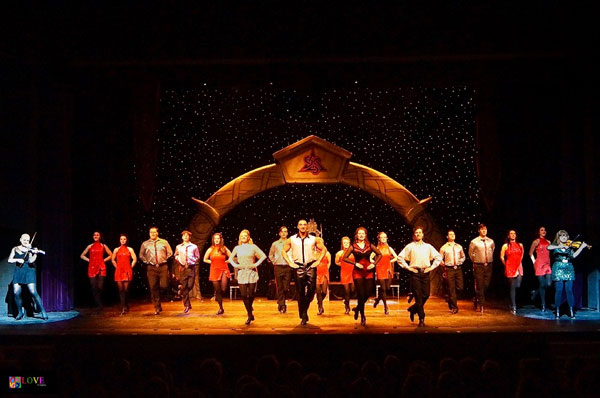 Following a standing ovation from the packed house at the Grunin Center, we take a moment to chat with several members of the cast of Rhythm in the Night.
Luka Keck, a violinist originally from Ennis County Claire, Ireland, tells us she's been with the show "since day one." The only member of the cast who actually hails from Ireland, Luka tells us that the members of this international company of dancers and musicians come from such diverse places as "Russia, Mexico, New Zealand, and the United States."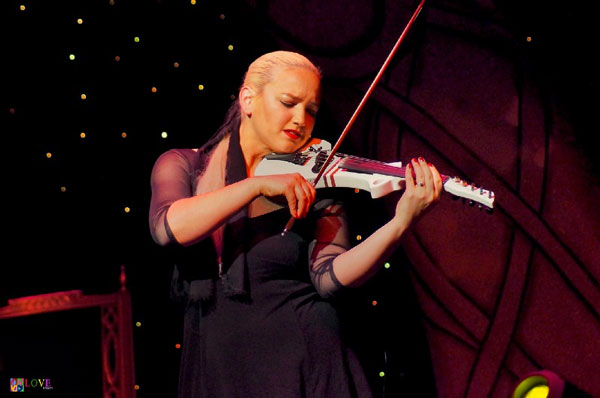 Not having dance training herself, Luka can still be seen on stage playing her white electric violin doing what she laughingly refers to as some "well-choreographed skipping."
A current resident of Denver, Colorado, Luka says she is pleased to be performing in New Jersey, calling it a "super pretty state" and saying, "I love the East Coast — the green trees and being near the water," despite what she calls "the terrible traffic!"
We also have an opportunity to chat with another Rhythm in the Night cast mamber, Alexandra Macchi, who plays the heroine, Aisling. Originally from Long Island, NY, this is Alexandra's first year touring with the production.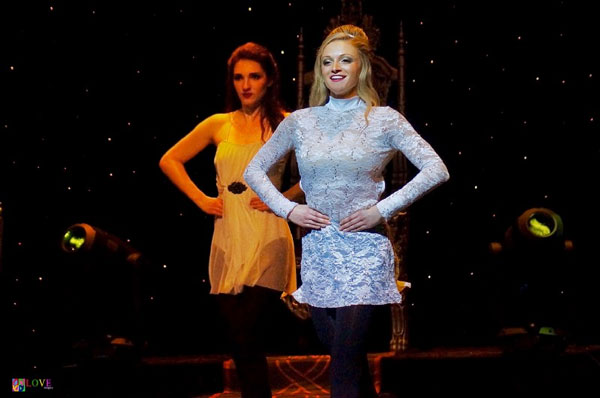 States Alexandra, "It's pretty awesome traveling on a tour bus with such a talented cast — we all get along so well."
Alexandra also tells us that tonight's performance at the Grunin Center is "like a hometown show" in that "a lot of the cast members are from New Jersey and New York," also going on to happily reveal," Even my parents are here tonight!"
Lastly, we get to chat with the show's creator, Justin Boros, who tells us how pleased he is to be performing Rhythm in the Night here in the Garden State in front of a sold-out crowd.
According to Boros, each night's performance of Rhythm in the Night is a true "labor of love" not only for him, but for the entire cast.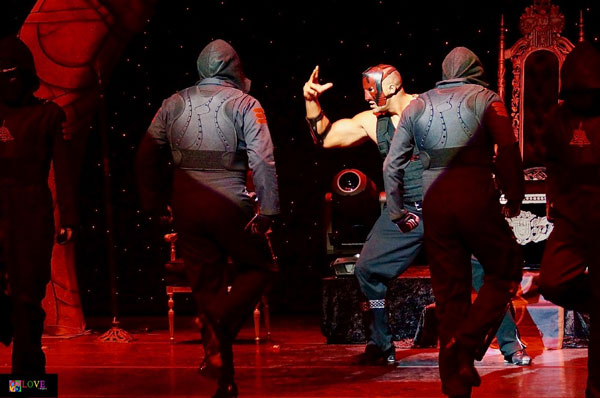 Justin also discloses to us that he's currently working on a brand new production — "a holiday show" which he's entitled Carol of the King: The Irish Dance Christmas Spectacular.
In addition to chatting with the Rhythm of the Night cast, we also get an opportunity to speak with several members of the audience and gather their thoughts about this evening's dynamic performance.
States Mary Rose from Wall Twp.,"We loved it. My feet couldn't stop tapping!"
Bernadette from Howell agrees, adding, "It was grand!"
Bridget, a five-year-old Irish step dancer from Howell, tells us, "I liked it," going on to note, "My favorite part was the 'Darth Vader' guys!"
Lastly, Andrew from Brielle sums things up for many in the Jersey crowd tonight with two simple words:
"Absolutely terrific!"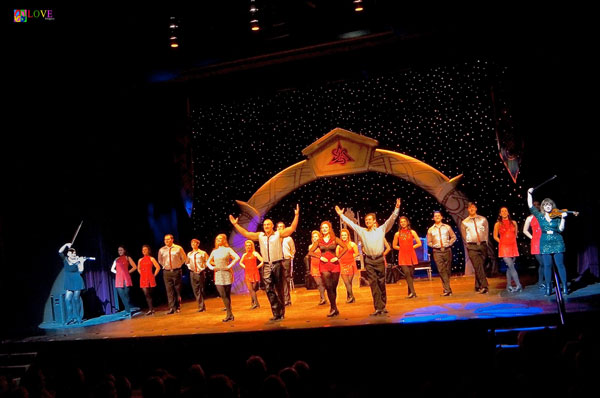 To find out more about the Rhythm in the Night: The Irish Dance Spectacular tour, please go to rhythminthenight.com. For information on additional upcoming performances at The Grunin Center — including Roseanne Cash and John Leventhal on April 6 and Jimmy Webb: The Glen Campbell Years on Apr. 22 — please go to grunincenter.org.
Photos by Love Imagery
Spotlight Central. Your source for Jersey entertainment news and reviews
Love Imagery Fine Art Photography. all you need. peace/love/flower/power