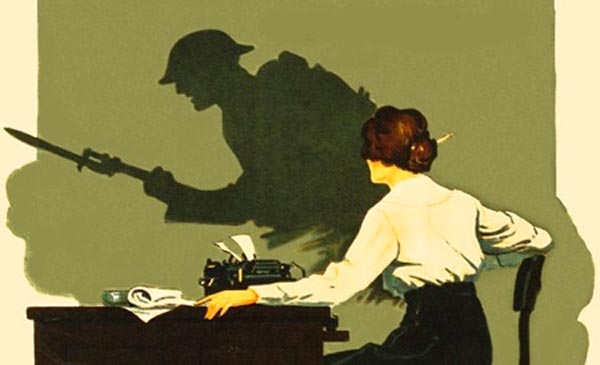 "If someone in the year 1916 told me that in 1917 I would be in the army, I would have thought him insane." - Charles Edward Dilkes.
Dilkes was the inspiration behind A Year In The Trenches, a new play, written by James Rana and developed with Gayle Stahlhuth, Artistic Director of East Lynne Theater Company. It was commissioned by the New Jersey Historical Commission and the New Jersey State Council on the Arts to commemorate the 100th Anniversary of the United States entering World War I. The play will be performed by East Lynne Theater Company in Cape May from September 20 through October 14.
"The World War I Centennial offers us an opportunity to reexamine a period of history that seems absolutely relevant to today," explained Sara R. Cureton, Executive Director, New Jersey Historical Commission. "Questions regarding how the U.S. should engage with the rest of the world, the role of women in society, the treatment of immigrants, the nature of modern warfare, and the meaning of patriotism challenged citizens of 1917, just as they bedevil us now. A Year in the Trenches shines a spotlight on how some New Jerseyans confronted these issues and brings us greater understanding of both the past and present. The Historical Commission is delighted to join with the New Jersey State Council on the Arts in exploring this pivotal period of our history through this engaging new play." 
According to Stahlhuth, Sara Cureton read a book based on the memoirs of Dilkes called Remembering World War I: An Engineer's Diary of the War.  The book described the raw war emotions expressed by Dilkes, a volunteer engineer, who left the comforts of high society to shoulder a shovel and a rifle to serve his country. He was born in Philadelphia, but spent the rest of his life in New Jersey after the war. His story served as the starting point for the play.
Cureton was also interested in the involvement of other people from New Jersey, which led the play to become so Jersey-centric that East Lynne Theater reminds people that, "we understand that many people from many states actually went overseas to fight. It wasn't just people from Jersey!"
---
The article continues after this ad
---
---
In addition to Sergeant Dilkes, other characters include poet Joyce Kilmer (1886-1918), pilot Kenneth Russell Unger (1898-1979), nurse Amabel Scharff Roberts (1891-1918), "Hello Girl" Grace Banker (1892-1960) and other Americans who went to Europe when the United States entered first entered the war.  The play is based on Dilkes' book and other historical sources.  ​
"I think it's always a good reminder to inform people that there is a pattern to everything and a pattern to history," said Stahlhuth. "World War I was the 'war to end all wars.' One hundred years ago, it was going to be that and it wasn't.  It has just kept going. History is always relevant.  You can find a play written in every decade that is completely universal and wonderful. It's amazing the quality of the playwriting in this country and so many plays have just fallen through the cracks."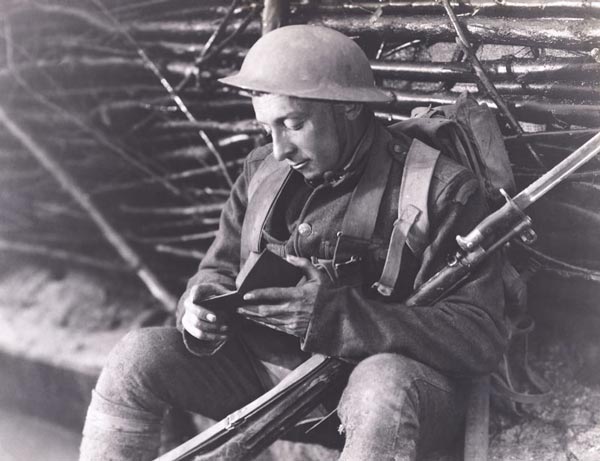 Regardless of whether the audience makes the connection to current events or is simply caught up in the World War I story, the East Lynne Theater Company continues its practice of producing plays that have a strong tie in with modernity. A Year In The Trenches explores the role of the United States in the world and whether or not it should get involved in foreign wars - a topic straight out of today's headlines as well.
"Sometimes I think because Cape May is a throwback in time people assume that our shows are also a throwback in time," continued Stahlhuth.  "They don't realize that the topics we have continue to resonate with audiences.  I don't know why any director would want to do a play unless the current audience could connect with it."
The cast includes three actors who have worked with East Lynne Theater in the past, Matt Baxter Luceno, Jennie Bissell, and Mike Newman, and two who are new to the company: Ryan Genualdi, and Duncan M. Rogers. Joining the cast for the full production is Tara Reuter. Ryan portrays Sergeant Dilkes, and the other cast members play a variety of soldiers and civilians from France, Germany, and the United States.  Live music from the period is performed throughout. 
This is the fifth collaboration between East Lynne Theater and James Rana, a partnership that has been good for both.  Stahlhuth says they work well together. Together they have crafted a production that will help people understand just how impressive it was for Americans to fight in World War I.  It wasn't simply a courageous act. It was dangerous, costly, and difficult simply travelling overseas.
"Their spirit was incredible," said Stahlhuth.  "And, at the same time, women were trying to get the right to vote and there were other issues in the country.  There were those who were anti-war, but the spirit of just getting people over to Europe to help the Allies was extremely stunning.  That's the spirit of the play."
originally published: 2017-08-22 14:07:06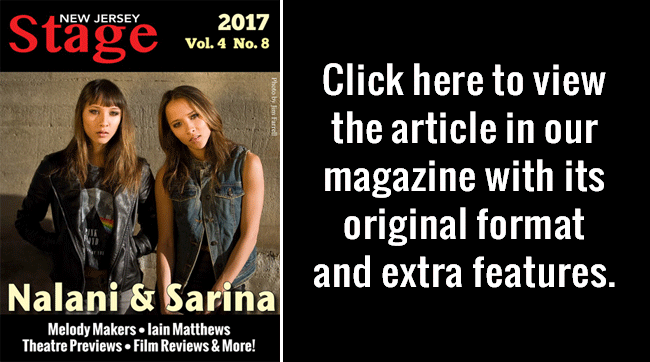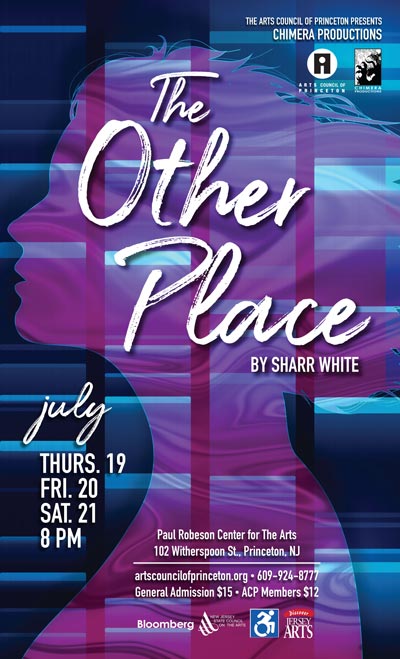 The Arts Council of Princeton and Chimera Productions present The Other Place
(PRINCETON, NJ) -- Chimera Productions presents its 13th production, The Other Place by Sharr White, in Princeton, New Jersey on July 19, 20 and 21, 2018, in conjunction with The Arts Council of Princeton. The play, presented in the intimate 60-seat theater inside Princeton's Paul Robeson Center for the Arts, is a fast-paced, witty, powerhouse of a drama about a scientist on the brink of a revolutionary discover, who's also contemplating divorce and trying to revive her relationship with her estranged daughter.




Tri-State Actors Theater Presents A Reading of "To Trample The Dragon"
(DOVER, NJ) -- Tri-State Actors Theater will present two readings of To Trample The Dragon, a new work by by Peter Mitsopoulos. The readings will take place June 28-29 at 8:00pm in the Dover Little Theatre.  This is a play that touches the loss we have all known, and the love that helps us survive.  Admission is by donation.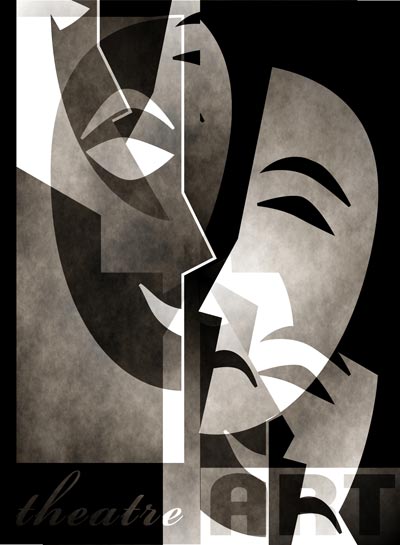 Two River Theater Presents Professional Development for Teachers: Examining the Work of T. Thomas Fortune and August Wilson
(RED BANK, NJ) -- Two River Theater, under the leadership of Artistic Director John Dias and Managing Director Michael Hurst, has announced a special one-day professional development program for educators on Tuesday, July 17 from 9:30am-4:30pm. "Examining the Work of T. Thomas Fortune and August Wilson" is being presented as a collaboration between Red Bank's T. Thomas Fortune Foundation and Two River Theater, in compliance with the New Jersey Amistad Commission. The program will focus on the work of T. Thomas Fortune (writer, journalist, social justice crusader, and editor of the New York Age Newspaper) and the theatrical work of playwright and poet August Wilson (August Wilson's American Century Cycle).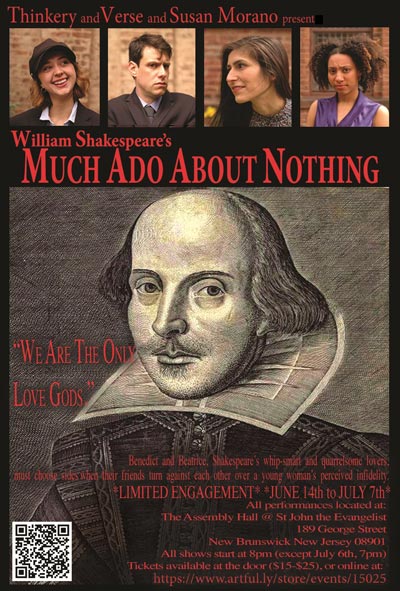 Thinkery & Verse Presents Shakespeare's "Much Ado About Nothing"
(NEW BRUNSWICK, NJ) -- Thinkery & Verse presents William Shakespeare's Much Ado About Nothing from June 14 through July 7th at Assembly Hall at St John the Evangelist in New Brunswick. In the play, Benedict and Beatrice, Shakespeare's whip-smart and quarrelsome lovers, must choose sides when their friends against each other over a young woman's perceived infidelity. They are presenting this classic play with a modern edge in a historic building. Following this run, the play will then tour throughout the tri-state region.