originally published: 04/23/2020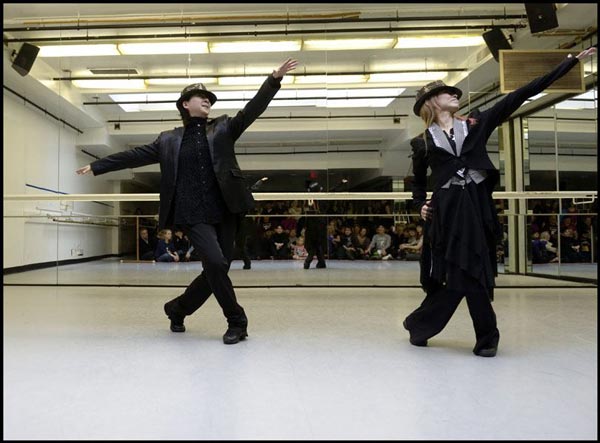 (RIDGEWOOD, NJ) -- Dance studios—like most arts-based businesses and communities in New Jersey—are on hiatus as society responds to the COVID-19 pandemic. But HeART in Motion in Ridgewood is keeping its community intact through online instruction utilizing video conferencing software.
On Wednesday, April 29 at 6:45pm (International Dance Day), HeART will connect its students and faculty with choreographers Tammy O'hara and Rika Higashino of Japan, reuniting the Japanese artists with the Bergen County studio online for a trans-continental master class that's also available to other interested dancers around the country and around the world. 
Tammy O'hara studied for many years in New York City with her mentor, Luigi, and teaches jazz in New York City, when she's not at her own Studio Tammy in Hadano, Japan. (Eugene Louis Faccuito, or Luigi, formerly of Woodcliff Lake, was internationally renowned for jazz dance technique before his death at 90 in 2015.) 
The Japanese choreographers share a love of jazz dance with HeART faculty member Ravah Daley, who is also a lifelong student of the great innovator, Luigi. O'hara and Higashino teach master classes at HeART when visiting the region. Daley, O'hara and Higashino—along with HeART faculty and other community members— all contribute choreography to the Ridgewood High School Jamboree, an annual fundraising music revue. 
Now blocked from visiting by COVID-19, the online Adult Jazz Master Class will unite the dance community while everyone is apart. The class will be hosted on ZOOM, a video conferencing application that will live stream in participants' homes. Pre-registration is required. Interested participants should go to https://bit.ly/dancewithheart to register for the class, or visit www.HeartinMotionStudio.com for a full schedule of online classes or more information. HeART's first-class-free policy means that new students can participate in this class as a complimentary gift. 
PHOTO CAPTION: Japanese master choreographers Tammy O'hara and Rika Higashino will lead Ridgewood's HeART in Motion faculty and students in an Adult Jazz Master Class for International Dance Day 
---