By Gary Wien
originally published: 05/12/2019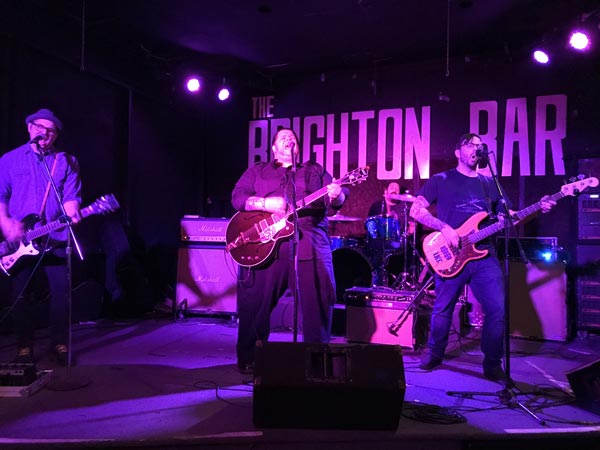 It's not easy being an arts journalist these days. Newspapers have continually used the arts section as a place to make cuts - reducing or eliminating arts coverage entirely. New Jersey Stage was created to help keep arts coverage alive and we have been fortunate to lure many arts writers to our site and magazine. They come because of our audience, their love of the arts, and because they love covering the arts. Unfortunately, they are also working for free. Even celebrated journalists like Bob Makin do not get paid because there simply isn't the money to do so.
Bob Makin's column, Makin Waves, appears every Thursday on our website with a featured interview and roundup of record reviews in each issue of our monthly magazine. The column has covered New Jersey based arts & entertainment since 1988 in a myriad of publications, earning five New Jersey Press Association Awards and 17 Asbury Music Award nominations along the way. It has also done a tremendous job raising money for charities over the past 30 years. To date, the Makin Waves Concert Series has produced over 100 shows and has raised or donated $144,000 for local charities. Some of the beneficiaries have included Jersey Jams Fund of Bergen County United Way, The Rex Foundation, Little Kids Rock, Coalition for the Homeless, Elijah's Promise, Food for Thought, Asbury Park Music Foundation, Light of Day Foundation, Boys & Girls Club of Monmouth County, Embrace Kids Foundation and others.
This year's recipient is the column itself.
Makin Waves Fest 2019 will feature 24 local music acts and sponsor giveaways. The series runs May 17-19 at the Brighton Bar and May 20th at the Wonder Bar in Asbury Park. The shows at the Brighton Bar in Long Branch will go to keep the column alive, helping with Bob's expenses and the time involved to produce the work each week.
On May 17th, admission is $5 for a lineup at The Brighton Bar that includes The Cryptkeeper Five, TV Tramps, 40 Pound Hound, and Christine Mitchell. The Brighton shows will include Tito's Vodka drink specials and chair massages by co-sponsor Massage by Design.
---
The article continues after this ad
---
---
The next day (May 18th), the Brighton hosts a special reunion of fan favorites who have performed there for three decades. The lineup includes Solace (featuring members of Godspeed and Social Decay); The X-Men (a reunion of Brighton owner Greg Macolino's beloved band); Defiance Engine (featuring members of Daisycutter, Solarized, and Dirge); Full On Empty (featuring members of Negative Sky and The Atomic Bitchwax); Ribeye Brothers (featuring members of Monster Magnet and The Atomic Bitchwax); 19DRT (featuring members of Daisycutter and Dime Bag); Tom Kanach (former front man of Well of Souls and Mischief); Jon Caspi & the First Gun; and the show kicks off at 3:00pm with Jon's son, Ezra Caspi. Admission is $10.
Sunday, May 19th brings the Third Annual Makin Waves Jam 'n' Groove Fest to the Brighton. Featuring some of Jersey's best jam bands, this year's Jam 'n' Groove will pay 50th anniversary tribute to the highly influential Allman Brothers Band, The Meters, and Little Feat. With performances of such classic songs as "Statesboro Blues," "Melissa," "Hey Pocky Way," "Spanish Moon," "Done Somebody Wrong," "Jessica," "Cissy Strut," "Skin It Back," "One Way Out," "Africa," "Dixie Chicken," "Elizabeth Reed," "Ramblin' Man," "Time Loves a Hero," "Hot'lanta," "Just Kissed My Baby," and "Whipping Post," the tribute show will include Jersey jam bands Secret Sound, Dogs In a Pile, Dark City Strings, The Inflatable Head, Fungkshui, Ten Foot Tall, and the Mike Montrey Band. The Green Planet Band (featuring a trio of teen and tween siblings) will open. Admission is $10.
Makin Waves Fest 2019 concludes on May 20th with a special Makin Waves edition of the popular Happy Mondays series at the Wonder Bar in Asbury Park. The night features three of the state's most popular female-fronted acts: Des & the Swagmatics, Taylor Tote Band, and Nalani & Sarina. As with each Happy Mondays show, there is no admission fee, but on May 20th there will also be additional free promotional items from sponsors.
New Jersey Stage would love to be in the position to pay our writers, but we cannot. Our mission is to cover the arts and to offer arts organizations a place they can use for promotion. We offer free event listings and low-cost advertising. The website is on pace to reach 500,000 unique visitors this year (and that's not counting our magazine numbers). We could charge a lot more for our advertising but we think every arts organization deserves the opportunity to reach fans of the arts. It's a mission we believe in. While other sites focus only on the biggest stars, we run stories on everything. We cover art, comedy, dance, film, music, and theatre. There is a reason newspapers have dropped coverage of the arts - it is not the biggest money maker. It means covering non-profits and covering arts organizations that are often run solely by volunteers. Nobody gets rich from covering the arts, you do it because you believe in doing it. And we do.
We also believe in people like Bob Makin. He is one of several writers who came to us from a newspaper that was reducing arts coverage. We hope to be able to continue running his column for a long time and the success of Makin Waves Fest 2019 will help that. If you love music, he's got great shows lined up. Please come out and support him if you can.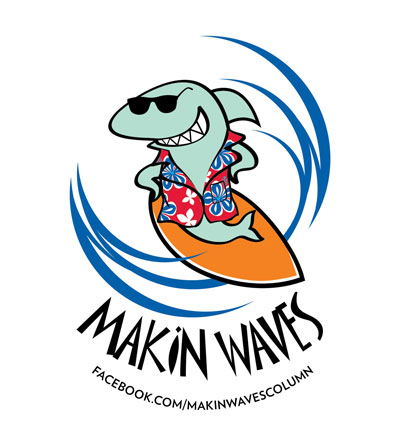 ---
Gary Wien has been covering the arts since 2001 and has had work published with Jersey Arts, Elmore Magazine, Princeton Magazine, Backstreets and other publications. He is a three-time winner of the Asbury Music Award for Top Music Journalist and the author of Beyond the Palace (the first book on the history of rock and roll in Asbury Park) and Are You Listening? The Top 100 Albums of 2001-2010 by New Jersey Artists. In addition, he runs New Jersey Stage and the online radio station The Penguin Rocks. He can be contacted at gary@newjerseystage.com.
---