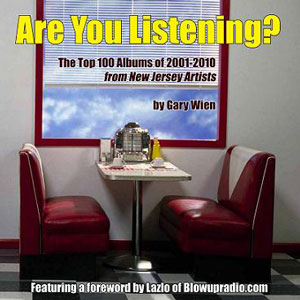 As a child growing up in Trenton, the only time Lisa Bouchelle's parents stopped fighting was when Lisa was singing.  Her mother was an alcoholic and her father struggled with three jobs to make ends meet.  All of their problems seemed to subside when Lisa would start to sing.  At four years old, she won a talent contest while singing "America The Beautiful" dressed in an American flag costume.  It was at that moment that she knew she wanted to be a singer.
Growing up never did get much easier for Lisa; her mother ultimately succumbed to alcoholism and her father died from complications during a heart operation.  She eventually ended up moving to Arizona to live with her grandfather where she stayed until finishing high school.
After graduation, Lisa began performing her own songs under the band name October Baby (named after the month she was born). One of her first big breaks actually came from providing lead vocals for Mastermind, a progressive metal band, on their album Angels Of The Apocalypse.  In addition to providing vocals for various albums and performing with her band, Lisa also began a career in modeling that would play a role in her highly successful D.I.Y. strategy.
Paint Your Dreams was Lisa's third solo release. With this album, she showcases folk and pop songs built around her stunning vocals and tremendous range.  She continues to grow as a songwriter with catchy songs like "Insane" and the absolutely beautiful "The Other Side Of The Rainbow (Dorothy)."
In the past few years, Lisa has toured the country with acts like Blues Traveler and Meatloaf, and has become a fixture in the New Jersey music scene.
Highlights include "Insane," "A Kiss Is Worth 1,000 Words," "Along For The Ride," "Spirit In The Night," and "The Other Side Of The Rainbow (Dorothy)."
---
From the book
Are You Listening? The Top 100 Albums of 2001-2010 by New Jersey Artists
by Gary Wien
---
---