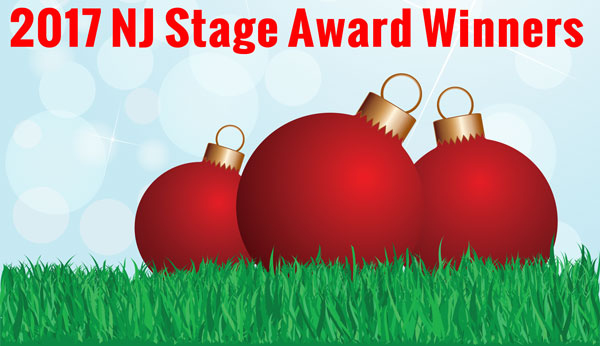 The NJ Stage Awards were create to promote places to experience the arts throughout the state. Initial voting takes place October 1-14 when the public gets the chance to vote on the full list of nominees. From there we tally the votes and create 10 finalists per category, based on a mix of the public vote and NJ Stage staff picks.  The public then votes on the finalists for the final 2 weeks of October. 
Here are the 2017 winners:
Best Town For An Arts Night Out 

GOLD Morristown 

SILVER Asbury Park 

BRONZE Princeton
---
Best Place For Live Comedy 

GOLD Mayo Performing Arts Center 

SILVER Stress Factory Comedy Club 

BRONZE Catch A Rising Star
---
Best Place To View Art 

GOLD The Art School at Old Church 

SILVER Grounds For Sculpture

BRONZE Montclair Art Museum 
---
---
The article continues after this ad
---
---
Best Place To See Live Dance Performances 

GOLD Jersey Tap Fest 

SILVER Mayo Performing Arts Center 

BRONZE The Princeton Festival 
---
Best Film Festival 

GOLD Monmouth Film Festival 

SILVER Rahway International Film Festival 

BRONZE Teaneck International Film Festival
---
THEATRE

Best Place To See A World / NJ Premiere 

GOLD Crossroads Theatre 

SILVER Paper Mill Playhouse 

BRONZE (tie) George Street Playhouse / McCarter Theatre
---
Best Place To See A Touring Production 

GOLD State Theatre 

SILVER Mayo Performing Arts Center 

BRONZE Count Basie Theatre 
---
Best Place To See Non-Equity Theatre 

GOLD The Player's Guild of Leonia 

SILVER Dragonfly Multicultural Arts Center 

BRONZE Chester Theatre Group
---
Best Place To See Children's Theatre 

GOLD The Growing Stage 

SILVER State Theatre 

BRONZE Hoboken Children's Theatre
---
MUSIC

Best Place To See A National Act 

GOLD Mayo Performing Arts Center 

SILVER PNC Bank Arts Center 

BRONZE Scottish Rite Auditorium
---
Best Place To See Emerging Artists 

GOLD The Stone Pony 

SILVER Maxwell's Tavern 

BRONZE Crossroads
---
Best Coffeehouse or Non-Traditional Venue: 

GOLD D's Soul Full Cafe 

SILVER Outpost In The Burbs 

BRONZE Old Franklin Schoolhouse
---
Best Place For Classical Music 

GOLD  NJPAC 

SILVER Mayo Performing Arts Center 

BRONZE Princeton Festival 
---
Best Annual Festival 

GOLD Elephant Talk Indie Music Festival 

SILVER Hoboken Arts and Music Festival 

BRONZE Groove In The Grove
"The beauty of these awards is that they are simply based on getting the word out via social media, email lists, or phone calls," explained Gary Wien, publisher of New Jersey Stage.  "Even the smallest organization can win.  So set your calendar for September and make sure your organization is on our radar and be sure to get out the vote in October!"
Thank you to everyone who voted.  Please check out these winners and explore new places to experience art in the Garden State.  The winners for 2016 and 2015 are online at New Jersey Stage's website.
originally published: 2017-11-22 18:08:25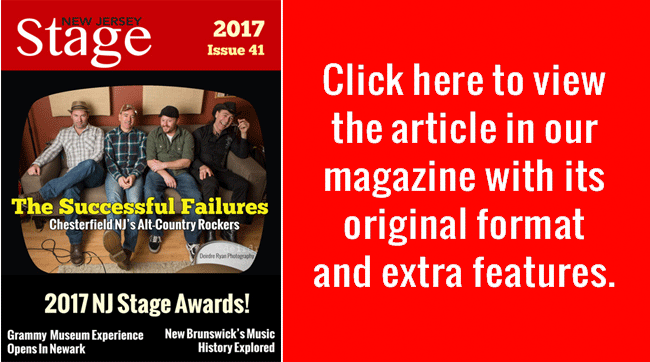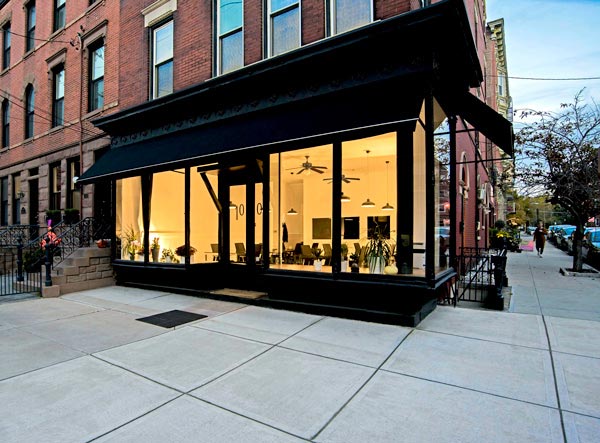 Hoboken's Field Colony
Throughout history, artists have consistently helped revive downtrodden city areas into vibrant locations, bursting with life. Unfortunately their reward has often been rents too high for the artists to remain in the area.  And so they move out to a new city or area of a city and watch the process repeat.  Aaron Boucher and Laura Vaccarella opened Field Colony in November 2017 to help prevent the cycle from happening to artists in Hoboken.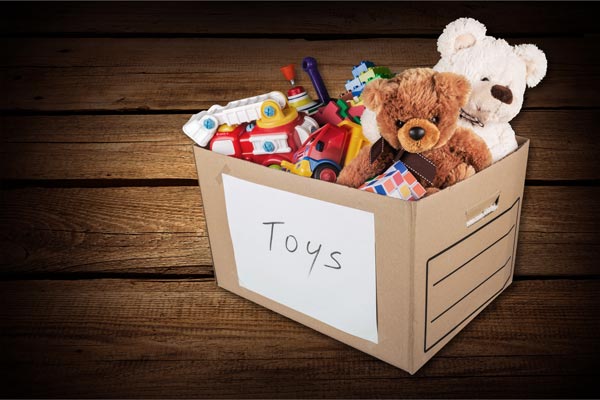 Arts Marketing Tips: Promoting Benefits
The holiday season helps bring out the best in people.  For arts organizations and artists, this often means taking part in benefits.  Whether it is helping to raise money or food for the local food bank, collecting blankets or clothing for the homeless, toys for tots, or bringing attention to a blood drive,  art is an excellent way to bring attention to a cause.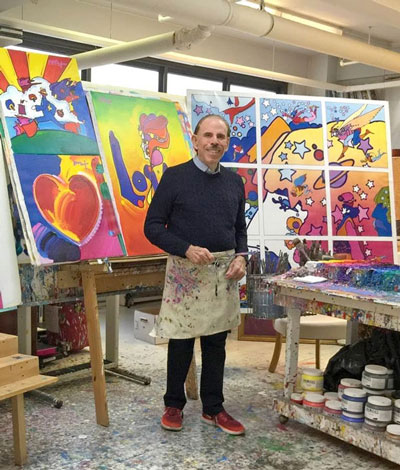 Peter Max: A Life In Art
When honoring iconic, global artists, no other humanitarian spirit, career or artistic expression emulates Peter Max. For the past six decades, Max has been part of the fabric of American pop culture, spreading peace, love and his universally recognized art across generations, cultures and eras. His work was and is for all - a democratization of art.  In October, Max celebrated his milestone 80th birthday, making him one of the last living pop artists of this generation.




Arts Unbound
The year was 2000 and Catherine Lazen was inspired to create an art school which would champion people with disabilities.  Fittingly, Lazen named it Arts Unbound.   Seventeen years later the nonprofit, located in Orange, New Jersey, is providing professional fine arts education, vocational assistance and a gallery exhibition space to 200-300 artists annually, thereby  challenging the stigma and lack of viable employment opportunities that all too often are associated with their constituency.