originally published: 04/07/2017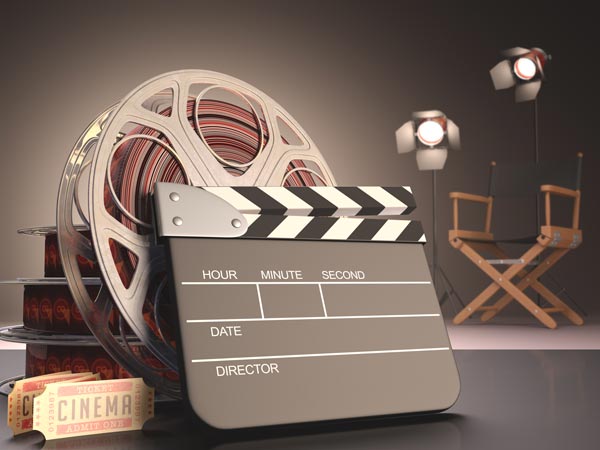 (ATLANTIC CITY, NJ) -- Thousands of people attended the Garden State Film Festival in Atlantic City last weekend (March 30-April 2, 2017). The four-day weekend event welcomed celebrities, honorees, film industry execs and movie fans to Resorts Casino Hotel and other Atlantic City venues. The Festival included networking opportunities, industry workshops, informative panel discussions, and entertaining parties - all in addition to the screenings of 225 films from around the world. The weekend culminated with the 2017 Garden State Film Festival Awards Gala Dinner event on Sunday evening, where this year's honorees were recognized and Festival winners were announced.
Several of the more notable winners at this year's Garden State Film Festival were:
Narrative Feature: The Journey is the Destination, produced by Martin Katz and directed by Bronwen Hughes.
Family Feature: The Last Man Club, produced by Linda Pandolph and directed by Bo Brinkman.
M. Carroll Raver Award for Cinematography: Giulio Biccari for The Journey is the Destination.
Emanuel "Manny" Berlingo Award for Best Feature Length Documentary: The Samaritan, produced by Scott Buzzell, Lynn McAfee, Patrick Ingram and Dave Hanon, and directed by Kevin McAfee.
"Homegrown" Feature: The Dunning Man, produced by Kevin Fortuna and directed by Michael Clayton.
"Pick of the Flicks": One Penny, directed by Michael Devita.
---
Honorees recognized at the 2017 Garden State Film Festival were:
* Scott Cronick - 2017 Honorary Chair: Cronick is Director of Entertainment Publications for the Press of Atlantic City, and he also hosts a daily radio show on WOND 1400-AM.
* Sally Jessy Raphael - Lifetime Achievement in Media Award: Raphael is a TV Talk Show Legend and two-time EMMY winner, in addition to being the first female reality talk show host on TV. The Sally Jessy Raphael Show was the longest-running, female-hosted talk show in television history. In film, she also had memorable cameos in films including The Addams Family and She-Devil.
* Brian Dennehy - Beacon Award: A prolific and award-winning actor, Dennehy is a well respected on both screen and stage. His extensive career also includes co-producing, directing and writing several screen productions.
* Richard Kind - Spirit of New Jersey Award: Kind, who hails from Trenton, New Jersey, has an extensive resume which includes roles in productions including Inside Out, Spin City A Serious Man and Gotham.
* Chance Kelly - Wave of Excellence Award: Kelly has more than 70 stage, television and film credits to his name, and he has worked with directors Ridley Scott, David Fincher, Martin Scorsese and Clint Eastwood.
* Kim Waltrip - 2017 MVP: Waltrip is a long-time friend and supporter of the Garden State Film Festival. She has been the catalyst to bring GSFF some of its favorite films and VIPs.
* LAIKA Studios - Excellence in Animation: With multiple ACADEMY AWARD nominations, LAIKA occupies a unique and distinctive place in American cinema by continuously expanding the boundaries of the 120-year-old technique of stop-motion animation.
* PEI Kids and Seven13 Films - Broader Vision Award: Each year, GSFF proudly recognizes a deserving organization for filmmaking dedicated to the greater good. Together, PEI Kids and Seven13 Films are dedicated to providing social messages that spark conversation through the art of filmmaking designed to drive education, awareness, and community outreach on important public issues.
* Camrus Johnson - GSFF Rising Star 2017: Johnson has worked with the Rockettes, the cast of Jersey Boys, Marvel's Netflix series Luke Cage, and various other productions. When asked to offer advice to other young talent, he says, "It gets really hard at times, but working your way up is the fun part. Mainly because of all the struggles and efforts, we can always look back and see how much we have overcome."
More information about this year's honorees can be found on the Garden State Film Festival's website:
www.gsff.org
.
Other filmmakers and actors who attended the 2017 Garden State Film Festival included: Monika Henreid, Steve Wilder, Mike Marino, Heather Brittain O'Scanlon, Langston Fishburne, Morgan Taylor Campbell, Ronnie Marmo, Jay Seals, Garry Pastore, and Batman producer Michael Uslan.
Margaret Fontana, Garden State Film Festival Executive Director, describes this year's Festival as being "absolutely impressive" with "filmmakers and fans from around the world networking and enjoying themselves." Fontana says, "This year, we celebrated the Festival's 15th anniversary, and it truly was a great celebration. We screened 225 outstanding films from around the world. Plus attendees took advantage of the networking opportunities throughout the weekend. Overall, everyone really seemed to enjoy the films and the workshops and parties... It was a lot of fun! Thank you and congratulations to all the participants, and especially to this year's honorees and winners."
Garden State Film Festival Founder Diane Raver says, "We are so impressed by the thousands of entries we receive for the Festival each year, and this year was no exception! Congratulations to all the winners, and thank you to everyone who joined us in celebrating our 15th anniversary. We hope to see you next year, too, when we celebrate our 'Sweet 16'!"
The official call for entries for the 2018 Garden State Film Festival will start on June 1st this year, with the entry deadline set for December 1, 2017. For more information, please visit the Garden State Film Festival website at www.gsff.org.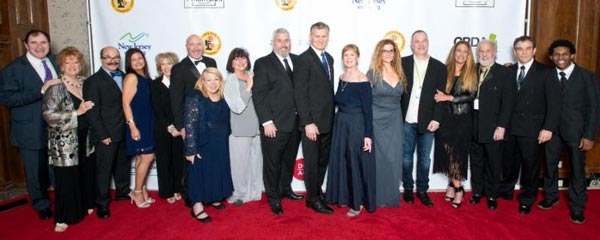 PHOTO: Richard Kind, Monika Henreid, David Schoner, Jr.,Stephanie Clineman, Deborah Frank, Brian Sheehy, Rosalie Rosen, Renate English, Brian Sheehy, Chance Kelly, Diane Raver, Margaret Fontana, Mark Shapiro, Liza Asner, Nick Falcone, Camrus Johnson   
---