By Gary Wien
originally published: 08/03/2016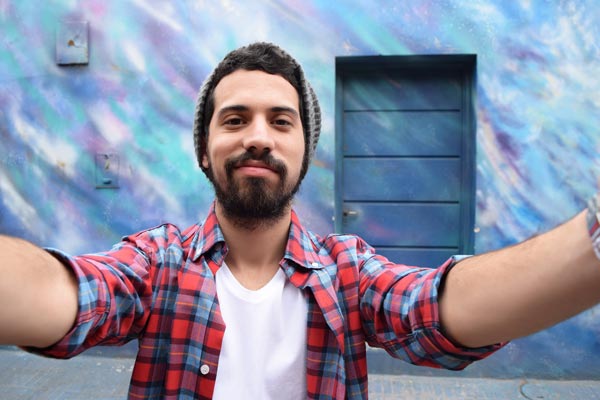 (RED BANK, NJ) — On Wednesday, August 3, the 2016 Crossing Borders Festival begins at Two River Theater in Red Bank.  The festival, which celebrates the work of Latino artists, runs from August 3 to August 7.  It begins with a neighborhood party on the Two River Plaza at 5:30pm.  The party offers attendees the opportunity to meet the artists involved in the festival along with food and live music.  Admission to the party and every event in the festival is free.
Following the party, a lecture entitled, "What Makes A Play Latino?" will be presented at 7:00pm by Brian Herrera, the Assistant Professor of Theater at Princeton University.  Herrera's first book, Latin Numbers: Playing Latino in Twentieth-Century U.S. Popular Performance (University of Michigan Press) was recognized with the George Jean Nathan Award for Dramatic Criticism.
The lecture was developed by Herrera for the festival on the invitation by Stephanie Ybarra (the curator of this year's festival and the Director of Special Artistic Projects at The Public Theater in New York City) and Stephanie Coen (Associate Artistic Director and Press at Two River Theater).  Herrera says he will be offering a brief overview of the tradition of Latino playwriting as it has evolved over the last 50 years or so.
"Latina/o writers are always writing plays that address the complexities of the Latina/o heritage and the diverse ways of being Latina/o in the United States," explained Herrera. "I believe it is profoundly important — not only for young people and first time theatregoers, but also for longtime theatre patrons — to encounter the breadth and complexity of the Latino theatre tradition in its most contemporary iterations.  The Crossing Borders festival provides that opportunity, while also permitting the communities of Red Bank to encounter each other as well."
Herrera goes on to say that there isn't a single characteristic that makes a play Latino. It doesn't mean a play has Latino characters or was written in a particular voice  Instead, he suggests that Latino plays use theatrical form and thematic content to convey the complex experience of being Latino.
---
The article continues after this ad
---
---
"I'm not sure I believe there is such a thing as a 'Latino play,'" said Ybarra.  "If I am Latino and I make a piece of art, it is inherently Latino.  I think that one of the recurring frustrations among Latino artists — and I'll go as far as to say I've heard this from various artists of color or whatever culture of ethnicity that doesn't belong to you — there is an expectation of ingredients to be there when they write a play or the play isn't deemed 'Latino enough' because it doesn't center on a Latino-enough story.  Forget about the fact that the playwright is Latino or the actors are Latino.  I feel like I've run into that over and over and over again through the course of my career.  So, trying to honor the traditions of Latino diaspora and all that history — both good and bad and what comes with that — while also honoring the fact that a Latino artist can write about whatever they want!  They can write about America and there doesn't need to be a single Latino character in the play for me to consider it a piece of Latino theatre."
Two River Theater is located at 21 Bridge Street in Red Bank, NJ.  For more information on the festival visit www.tworivertheater.org
---
Gary Wien has been covering the arts since 2001 and has had work published with Jersey Arts, Elmore Magazine, Princeton Magazine, Backstreets and other publications. He is a three-time winner of the Asbury Music Award for Top Music Journalist and the author of Beyond the Palace (the first book on the history of rock and roll in Asbury Park) and Are You Listening? The Top 100 Albums of 2001-2010 by New Jersey Artists. In addition, he runs New Jersey Stage and the online radio station The Penguin Rocks. He can be contacted at gary@newjerseystage.com.
---