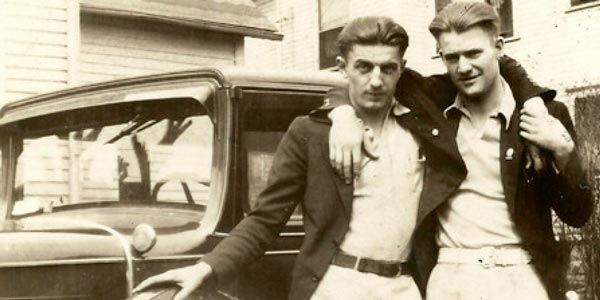 (ASBURY PARK, NJ) -- Downtown Asbury Park will be the site of the first annual Asbury Park Erotic Film Festival this weekend (August 5-7). Erotic films from around the world throughout the decades will be screened at the Showroom (707 Cookman Avenue) while a variety of events will take place throughout the downtown centered on the theme "A Celebration of the Senses."  The festival is presented by the Showroom Cinema and Parlor Gallery.
Here's a look at the events throughout Asbury Park during the festival.  We also have previews of FRIDAY, SATURDAY and SUNDAY.
---
FRIDAY – August 5th
Art 629 Gallery | 631 Cookman Avenue | 732-988-5111

Festival Opening Night Reception.

Join us for the Opening Night festivities at Pat Schiavino's ART 629 Gallery for a reception, light refreshments and Jenn Hampton's curated Erotic Art Exhibit.
Then walk a half block to The ShowRoom Cinema for our opening night film, the classic BELLE DE JOUR starring Catherine Deneuve and a post-film discussion with Alex Biese from the Asbury Park Press and Chad Anderson, Director of the Communications School at Brookdale College.
---
 SATURDAY – August 6th
Bond and Bangs Apothecary | 701 Bangs Avenue | 732-455-3334

eromas workshops.
Vivian Taormina, Clinical Aromatherapist and owner BOND & BANGS APOTHECARY, will speak to the smell of sexy…extending the use of eSCENTUAL oils beyond the nose to more deeply explore your personal pleasure through the use of botanical perfumes, bedroom sprays and diffusing blends.
Discover two different aphrodisiac oils at every free presentation throughout the day. A limited edition EROMA body oil using the aphrodisiac aromas will be custom made for this event!
---
---
The article continues after this ad
---
---
Interwoven | 511 Cookman Avenue |732-775-1713

Underpinnings Pop-Up

An 'Underpinnings Pop-up' event will take place at INTERWOVEN,  between the hours of 12-6pm . A curated assortment of lingerie for men and women will be on display from a variety of vendors, light refreshements will be served.
---
Paranormal Books and Curiosities | 627 Cookman Avenue | 732-455-3188

3:00pm – 5:00pm Book Signing with Annie Buff.

Join Kathy Kelly as she hosts Annie Buff with select readings and a book signing at PARANORMAL.

ABOUT THE BOOK: Meet Lachlan, the sweet vampire with a heart of gold and a conscience. Watch him court his mate, try to stay gentlemanly all the while keeping her safe from an old adversary. Things get interesting when an old friend develops feelings for Lachlan's girl, and he has to make the decision of a lifetime, keeping his mate to himself or losing centuries of friendship and part of himself.
---
5:00pm – 7:00pm MODEL AND MAGAZINE SIGNING WITH FASHION HAUNTS.

Meet the Author and Discuss her work.

ABOUT THE MAGAZINE: Fashion Haunts Magazine takes you through the haunting world of high fashion, art and history with a twist of the paranormal and unusual elegance!
---
Backward Glances | 658 Cookman Avenue | 732-774-0007

4:00pm – 8:00pm Bettie Pageorama.

Come to the Shoppes at the Arcade, 658 Cookman Avenue, for our celebration of the 1950's most famous erotic pinup, Bettie Page. Visit our special retro Bachelor Pad on the lower level of the building, where BACKWARD GLANCES will be screening Bettie's classic short films , as well as the documentary "Bettie Page Reveals All". Free admission to the films and free popcorn from Food Lube. Relax on vintage mid-century modern furniture supplied by  Flux Modern. Shop the Bettie Page merchandise mart with all kinds of gifts and decorative items featuring the Queen of Pin-ups.
---
Palette Gallery | 716 Cookman Avenue | 201-981-2395

6:00pm – 10:00pm "BODIES".

will be opening 'BODIES,' a new exhibit of nude, figurative paintings and drawings, a collection preview will be held between 4-6pm.
---
The ShowRoom Cinema | 707 Cookman Avenue | 732-502-0472

10:00pm erotic vs.porn: the porno jim show

Join us for an entertaining evening discussion as Porno Jim spins an engaging talk and interactive presentation on his observations of the line between "erotic" and "pornography".
Host of "The Porno Jim Show" on Radio Free Brooklyn, Jim Graham has been performing live talks since 2002.
Graham is optimistic that, as more listeners tune into his show, they will broaden their understanding of porn and engage with it in ways that are pro-sex and pro-feminist. He considers porn to be "inherently feminist," and he views his work with The Porno Jim Show as an educational tool for spreading that message. Though his style and medium has shifted over the years, his ultimate goal never has.
"I am in favor of more people having better sex," he told the Daily Dot. "Love, in our culture, is either this ephemeral, weird, Hallmark, crappy thing, or it's the result of good sex. So I'm in favor of more good sex for people, and my show and my whole thing is about making it so that more people can have more fun without shame."
---
Dino's On Main | 300 Main Street |  732-775-1033

10:00pm Erotic poetry readings and aphrodisiac foods.

Hear from a variety of poets both scheduled and at an open mic and dine on a special menu of foods that are known to spark romance.
---
Sunday – August 7th
The ShowRoom Cinema | 707 Cookman Avenue | 732-502-0472

6:00pm – a career in erotic photography with ellen stagg.

Ellen Stagg is one of the most well-known American nude photographers. Her passion for photography began in high school, and already during her junior year of college she signed with her first agent. Though she began working successfully in the world of commercial photography, Stagg soon realized her main passion was in erotic photography. It wasn't until she met adult actress Justine Joli, in 2005, that she had a true outlet in which to practice and grow her vision within her beloved art form. Her collaboration with Joli was the jumpstart to a lustrous career in erotic photography that would include features in top publications such as Playboy and Penthouse and a Documentary series on IFC.
Ellen Stagg has been working with a Lomokino, Lomography's 35mm manual  film camera, for a year starting in 2012 making mini silent films with some of her favorite models.  The Lomokino takes a regular 35mm roll of film and makes about 140 long panoramic frames instead of 36 photo negatives.  She scans in the strips of film and cuts out all 140 frames then puts it thru iMovie to transform the stills into a 30 second long mini film.  The clicking sound Stagg adds from the actual sound that the Lomokino makes while she films these movies with the hand crank. These films are reminiscent of the 1970's Super 8 home movies but more modern with Stagg's sexy naked models.
Stagg has also shot a 13 minute short, "Scrapbooking" starring Charlotte Stokely and Anthony Sneed. "Boy meets girl, girl loves to Scrapbook." Dark comedy about the perils of modern dating.
During Stagg's talk she will demonstrate her Lomokinos and talk about her career and then show "Scrapbooking" with a Q&A after the film.
---
friday – sunday: all day
CHOCOLATE SAGE – Handmade chocolate products in specialty, sensual shapes, will be hand crafted by Asbury Park's only chocolatier, CHOCOLATE SAGE, new store opened this year at 1006 Main Street. Products will be sold at the store and also at THE SHOWROOM CINEMA.
COOKMAN CREAMERY – Handmade ice cream and vegan products in specialty, sensual shapes will be available (in freezer) in addition to the usual selections during the weekend, Friday through Sunday. COOKMAN CREAMERY is conveniently located next door to THE SHOWROOM CINEMA, 705 Cookman Ave.
PURPLE GLAZE – ASBURY PARK'S specialty donut shop, PURPLE GLAZE, will be selling erotic donut creations during the weekend hours 7:30-2p, at the shop, 516 Summerfield Ave. Delicious and naughty mouthfuls of glazed heaven.
EROTIC COOKBOOK PLACEMATS – SUCK MY COOKBOOK will be out in December and Amy Powell will be supplying placemats to color in with a recipe on it to show an example of the recipes she plans on detailing in her recipe/coloring cookbook.
For more information on the festival, visit www.aperoticfilmfestival.com