originally published: 04/19/2016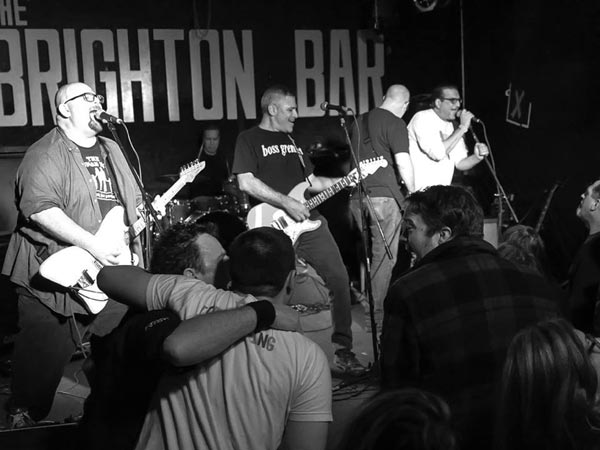 (LONG BRANCH, NJ) -- A fundraiser for Dez Cadena, of the legendary punk bands Black Flag, Misfits, and FLAG, will take place at the Brighton Bar on Saturday April 30th.  The fundraiser will feature multiple acts including Dez Cadena and The Buzz Aldrin Trio performing a set of Black Flag tunes, Jon Caspi & The First Gun (featuring Cadena on guitar), Lost in Society, Pep Rally, and special appearances by Jimmy Gestapo and Raven (both of Murphy's Law).  Announcements of other special guests are expected.
Cadena had to end his almost 15 year run as a member of The Misfits due to throat cancer.  He is recovering well and about to go back on tour this summer with FLAG but still dealing with a mountain of medical bills. 
Since leaving The Misfits he has been performing with NJ natives Jon Caspi & The First Gun, who are organizing the benefit on his behalf.  They have digitally released one song together called "SUN" on Brighton Bar Records, and its video is being released in conjunction with the upcoming fundraiser.  This is Cadena's first release since the onset of his throat cancer. 
Cadena and Caspi connected over the recent and unexpected death of a mutual friend, "Mr Lou" DeMartino.  Caspi says, "This song is a tribute to Lou and is about how truly sad and tragic endings can sometimes lead to good things. We'd rather have Lou back with us, but since we can't, we are glad that this came about because of him. It was Lou's gift to us."   The track can be found via many online outlets including iTunes, Spotify, and Bandcamp.
A Go Fund Me site set up on Cadena's behalf where fans can support him and his recovery.
---
The article continues after this ad
---
---
The Brighton Bar is located at 121 Brighton Avenue in Long Branch, NJ.