By Spotlight Central
originally published: 04/11/2016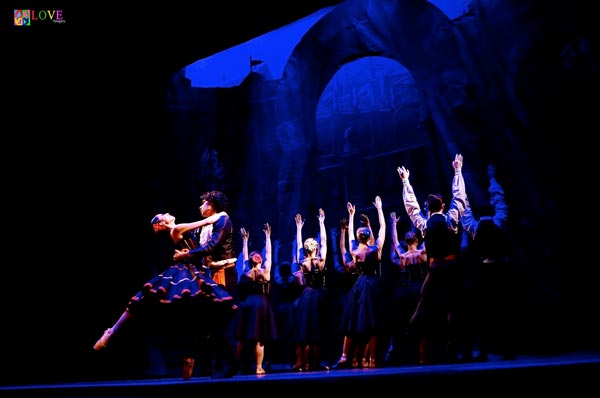 On Saturday, April 9, 2016, the talented dancers of The Atlantic City Ballet graced the stage at the South Orange Performing Arts Center (SOPAC) in South Orange, NJ, with an original ballet production of Georges Bizet's opera, Carmen.
Founded in 1982 by internationally known ballerina, Phyllis Papa, the Atlantic City Ballet is comprised of professional dancers from across the globe who have earned acclaim for their energetic stage presence and technical expertise. Currently, the ACB consists of ten members, six apprentices, and four trainees representing 12 countries from around the world. Three dancers hail from the United States, specifically New Jersey and Kentucky. The rest come from England, Brazil, Italy, Latvia, Romania, Spain, The Netherlands, Venezuela, Taiwan, and Japan.
Set in Seville, Spain in the 1820s, Carmen, with original choreography by Papa, is the story of a tragic love triangle involving a soldier of the guard, Don Jose (Lucas Muniz), a handsome bullfighter, Escamillo (Tullio Cata), and a provocative gypsy girl named Carmen (Nagisi Suzuki).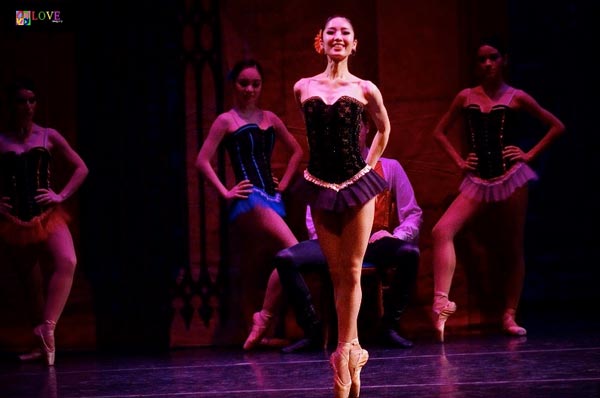 The story is told exclusively through movement. While familiar strains fill the auditorium — for example, Bizet's famous "Habanera" and "Toreador Song" — the performers execute Papa's dance steps with precision, energy, and grace. Colorful costumes and dramatic lighting add to the choreographed storytelling.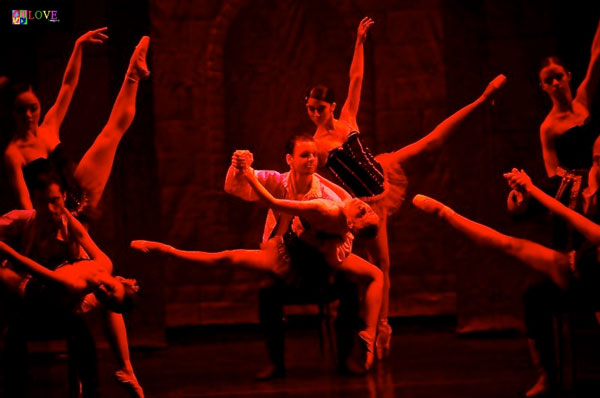 The ballet opens outside a cigarette factory where the seductive Carmen fascinates all of the young men there except for one, the soldier of the guard, Don Jose. Despite his disinterest, Carmen throws Don Jose a flower, and then leaves to return to her job at the factory. Once inside, several of the girls become involved in a heated quarrel. Carmen is blamed for the altercation and is arrested.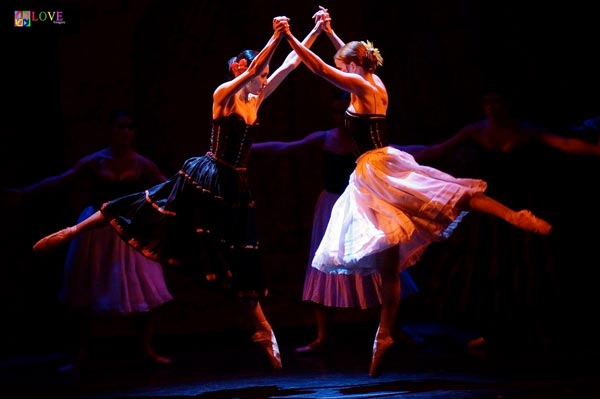 ---
The article continues after this ad
---
---
In prison, Carmen seduces her guard, Don Jose, who allows her to escape. When it is discovered that Carmen is gone, Don Jose is imprisoned for letting her slip away.
After a month's time, Don Jose is released from prison. He finds Carmen in a tavern, where she has taken up with a group of smugglers. There, he reveals his feelings of love for her.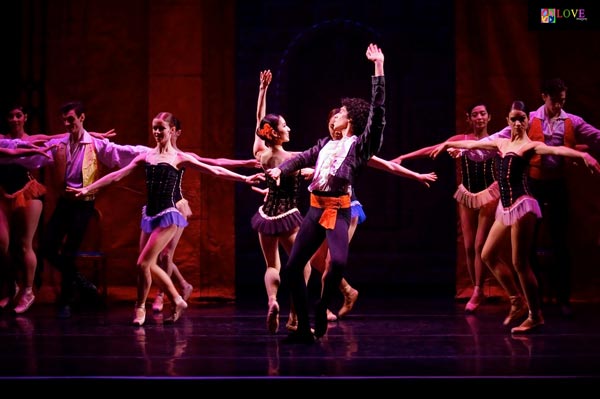 Carmen, ever the temptress, tries to convince Don Jose to join her band of smugglers. He does, but soon regrets his choice when he learns that Carmen is in love with another man, Escamillo, the famous bull fighter.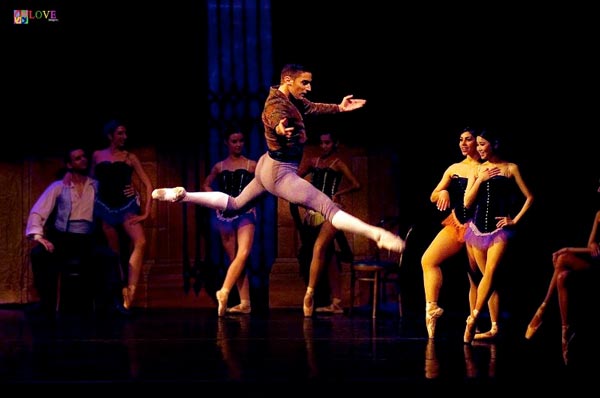 Soon after, Don Jose's childhood friend visits him and informs him that his mother is seriously ill. Don Jose decides to go home. A month later, Carmen appears at the square in front of the bullfight arena and watches as spectators arrive to welcome Escamillo.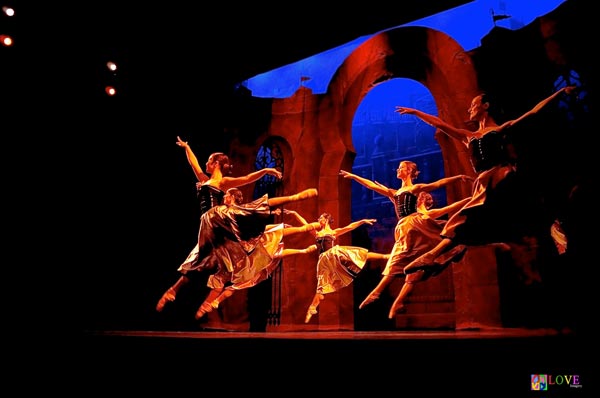 Escamillo enters the bullfight arena, but Carmen remains at the square. When Don Jose suddenly appears and demands that Carmen leave with him, she refuses. As a result, Don Jose seeks out Escamillo and the two of them fight for Carmen's love.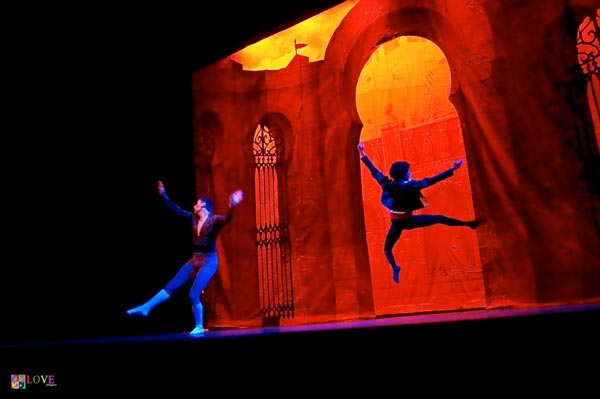 Following the fight, Don Jose returns to Carmen, who rejects him in favor of Escamillo.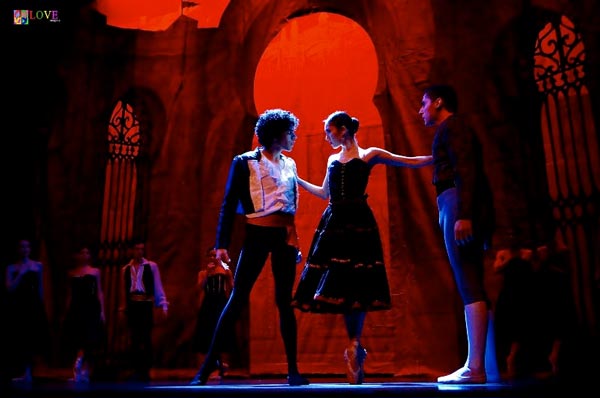 Shockingly, after resisting his affections, Don Jose stabs Carmen to death with a dagger, ultimately leaving him dumbfounded by his actions.
A dramatic and visually-appealing performance, Carmen is just one of the Atlantic City Ballet's current season of offerings choreographed by Ms. Papa. Other noteworthy productions include Swan Lake, A Midsummer Night's Dream, Dracula, The Nutcracker, and Visions.
For more information on the Atlantic City Ballet — including details about their upcoming performance of Swan Lake at the Claridge Hotel in Atlantic City on May 22 & 23, 2016 — go to acballet.com. For more on future programs at SOPAC — notably, a special 50th anniversary performance of "Alice's Restaurant" by folk singer, Arlo Guthrie, on May 11, 2016 — go to sopacnow.org.
Photos by Love Imagery
Spotlight Central. Your source for Jersey entertainment news and reviews
Love Imagery Fine Art Photography. all you need. peace/love/flower/power