---
Have you seen our monthly magazine? It's available for free at NJArtsMag.com
---
2016 Rockland-Bergen Music Festival Early Bird Tickets Are On Sale
originally published: 04/04/2016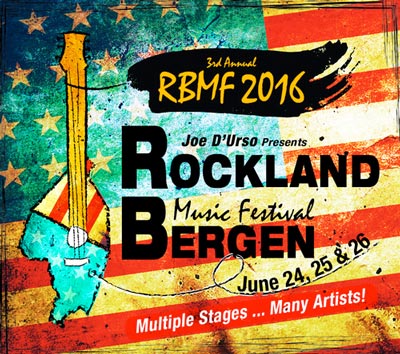 (TAPPAN, NY) -- On June 25 and 26, New Jersey/New York fixture Joe D'Urso will present the third annual Rockland-Bergen Music Festival on the borders of Rockland and Bergen counties in Tappan, New York. The festival is now entering it's largest and most ambitious year yet with over 22 artists on two stages and 15 non-profit organizations to realize D'Urso's vision of a musical event that combines great music and important causes.
Early bird tickets are currently on sale on at www.rocklandmusicfestival.com. Similar to last year, anyone born in the calendar year of 1966 will get in for FREE in celebration of their 50th birthday.
"As we head into our third year of the Rockland-Bergen Music Festival, we keep fine- tuning what we have been told is a very laid back and enjoyable experience. The unique German Masonic Park lends itself to the stripped down feeling of the whole weekend. This is a professional production while at the same time feeling like an extended family BBQ with lots of great musicians, some who happen to be in the Rock and Roll Hall of Fame and Grammy award winners," says D'Urso.
"I decided to go back to two stages of music this year, from the three stages of music we had last year, because with overlapping sets, music lovers at the the festival were missing out on great talent and performances. The stage on the field this year will be called the 'Glow-Seeger Stage' and it will be sponsored by Cannataro Park Avenue Financial."
"Our Festival mission statement reads: 'to bring great music to the beautiful areas of Rockland and Bergen counties area while raising awareness and consciousness of many organizations that are doing great work in various fields of health and humanity and have them be discovered and supported by music fans.' We realize that, unto itself, is unique among festivals and by improving the great talent we present each year, it has created a new type of Festival in our area."
---
The article continues after this ad
---
---
This years featured artists include Southside Johnny & The Asbury Jukes, Wille Nile Band, Jorma Kaukonen, Joe D'Urso & Stone Caravan, New Riders of The Purple Sage, Professor Louie & The Cromatix, Gary Douglas Band, McMule, and many more. Artists will perform on two stages, including the new Mr.Lou/Stefan's Turning Point Stage.
"Right before the Festival last year we lost a great human being, and a great supporter of musicians, when Stefan Connelly tragically lost his life in a car accident. Stefan was the constant welcoming face when you entered the legendary The Turning Point music venue and he took great care of all musicians and patrons for years," says D'Urso. "I decided at that time to name one of the Festival stages 'Stefan's Turning Point Stage' in his memory. This past July, myself and Stone Caravan lost our dear brother and bass player, Mr. Lou DeMartino to asthma which he had battled for many years. It's a hole that will never be replaced. Like legions of bands before us, you find a way to go on and keep playing as that is exactly what Mr. Lou would have wanted as he was a live show musician and performer. If I had a dollar for every person Mr.Lou made smile in his life, be it on stage or off, I would be a very, very wealthy man. Stefan and Mr.Lou were kindred spirits in that they treated everyone they met with genuineness and warmth. Stefan and Mr.Lou also got along quite well, as you might imagine, and I thought it would be fitting to rename the stage this year the 'Mr.Lou/Stefan's Turning Point Stage.'" The stage will be sponsored by the new Time Nyack Hotel.
In addition to the two-day festival, D'Urso has once again added additional festival programming at the Turning Point, The 76 House, Holiday Inn, and The Time Nyack Hotel following the main events during the day.
This year, two rows of non-profit tents and tables will adorn each side of the entry to the park and will comprise "Active's Circle of Hope," brought to you by Active International. The non-profits are representative of the fabric of philanthropy and charity in Rockland and Bergen Counties.
"We are happy to be part of the Rockland-Bergen Music Festival team," said Joe Allen, Active's Senior Vice President, Community Affairs and Employee Communications. "The great music of the two day festival serves as a wonderfulbackdrop for people to get to know some of the non-profits that help our community each and every day. Having so many charities in one place gives us a great opportunity to support them all. "
"Having Active International as part of the festival is a great addition," said Joe D'Urso, the festival organizer. "Making the non-profit community a significant part of the two days has always been important to us and since Active is Rockland's leader in corporate philanthropy, it is a great fit for them to sponsor this part of the festival."
"Like the past two years, the three organizations that I work with throughout the year, Light of Day, WhyHunger and Dan Sullivan Foundation will be on site. We are also welcoming back many other organizations and opening our doors for a few more for the first time.," says D'Urso. "In total there will be 15 organizations on site and I personally hope that every music fan that comes to the Festival makes a connection, in some way or another, with at least one organization. That was the genesis of my thought process when putting this all together. I come from a Harry Chapin/Pete Seeger school of thinking at times and I truly believe we all live better/fuller lives when involved with organizations and people who have 'live hearts and live minds.'"
---
Ticket Pricing:
Early Bird Ticket Pricing: (March 25 through April 17)
1 Day: $46 / 2 Day: $83
Children 12 and under admitted for Free with Adult
High School and College ID: $20 – day of purchase only, no advance
**1966 – If born in 1966, Free Festival admission, with proof of birthday, in celebration of turning 50
---
Main RBM Festival Sponsors:
Cannataro Park Avenue Financial; Rockland County Tourism/I Love NY; The Time Nyack Hotel; Active International; Patron RBM
Alto Music; Harley Davidson of Rochelle Park;Harley Davidson of Nanuet; Douglas & London; Palisades Center
Friend RBMFestival Sponsors: McLaughlin & Associates
---
3rd Annual Rockland-Bergen Music Festival Lineup:
June 25th:
Southside Johnny & The Asbury Jukes / Willie Nile Band / Joe D'Urso & Stone Caravan / Joe Grushecky & The Houserockers / Joe Delia & The Thieves / Greg Trooper / GLINT /Jesse Terry / Loretta Hagen / Bobby DiBlasio / Joe Simio & The Compromised
Jorma Kaukonen / New Riders of The Purple Sage / Bob Dorough's Schoolhouse Rock / Professor Louie & The Crowmatix / Gary Douglas Band / McMule / Dead Mile Dance / Tim O'Donohue & TMU / Compton Maddux & the Dirt Simple Band / Tyrone Shoelaces / Chihoe Hahn
---
Organizations On Site:
"Active's Circle of Hope" - sponsored by Active International / Light of Day / WhyHunger / People to People / Dan Sullivan Foundation / ARC of Rockland / Habitat for Humanity / Homes for Heroes / Camp Venture / March of Dimes / Penguin Plunge / V.C.S. - Volunteer Counseling Services / Shelter Our Pets / Meals on Wheels / Love, Hope and Strength / South Orangetown Ambulance Corp /
---
Festival Information:
Rain or Shine Event / Parking: $5 / Parking lot opens at 9:30am / Gates open at 10:30am / Music begins at 11:30am / Music ends at 7:30pm
Notes: Blankets and chairs welcomed. No outside food, beverages, plastic bottles, cans, pets, coolers or knapsacks. Tailgating is not allowed in German Masonic Park parking lots. 10x10 tents are allowed into the festival and set up on the "back third" section of the main field.


State Theatre Presents Diana Krall: Turn Up the Quiet Tour
(NEW BRUNSWICK, NJ) -- State Theatre New Jersey presents Diana Krall live in concert as part of her Turn Up The Quiet World Tour on Friday, October 12 at 8:00pm. Tickets range from $43-$153.50.  This concert will feature songs from Diana Krall's stunning new album, Turn Up The Quiet, out now on Verve Records as well as a mix of some fan favorites. 
---
Kean Stage Presents The Manhattan Transfer
(UNION, NJ) -- Going strong after more than 45 years, Grammy Award winner The Manhattan Transfer, with tenor vocals from Kean University alumnus Alan Paul '71, will captivate Kean Stage audiences with their distinctive four-part harmonies at Enlow Recital Hall on Sunday, September 30 at 3:00pm.
---
3rd Annual North Jersey Indie Rock Festival
(JERSEY CITY, NJ) -- The North Jersey Indie Rock Festival returns to Jersey City on October 6. Presented by Mint 400 Records and Sniffling Indie Kids, the festival includes acts from those labels and Little Dickman Records, Rhyme and Reason Records, and State Champion Records.  The festival takes place at White Eagle Hall. Doors are at 4:00pm and the music starts at 4:30pm. Tickets are $10 in advance and $12 at the door.
---
Bobby McFerrin To Kick Off the 125th Season Of Princeton University Concerts
(PRINCETON, NJ) -- On Friday, September 21, 2018 at 7:30pm, 10-time GRAMMY award-winning artist Bobby McFerrin launches Princeton University Concerts' ("PUC") 125th Anniversary Season in a special event performance at Richardson Auditorium in Alexander Hall. The concert will feature McFerrin alongside members of his a cappella group Gimme5 in a program titled " Circlesongs " -- an evening of spontaneous music-making through shared improvised sound, in a language growing out of tribal chant and sacred music. 
---
The Dryden Ensemble Presents Bach Cantata Fest
(PRINCETON, NJ) -- The Dryden Ensemble will present a Bach Cantata Fest on Saturday, October 20 at 7:30pm at Trinity Episcopal Church, 6587 Upper York Road, Solebury, Pennsylvania, and on Sunday, October 21 at 3:00pm at Miller Chapel, located on the campus of Princeton Theological Seminary, 64 Mercer Street, Princeton, New Jersey. Tickets are $25 for general admission and free to students with an ID. They may be purchased at the door or online at www.drydenensemble.org.
---


"Here's Lucie!" Lucie Arnaz LIVE! at the PNC Bank Arts Center
Even though the weather outside Holmdel, NJ's PNC Bank Arts Center is cloudy with some light intermittent drizzle this Wednesday, September 12, 2018 afternoon, the venue's stage is still shining brightly with talent thanks to a live performance by television, film, and stage actress/singer Lucie Arnaz!
---
Mike Aiken Talks About Aiken & Friends Fest, North Branch At RVCC
(BRANCHBURG, NJ) -- Raritan Valley Community College presents Aiken & Friends Fest, North Branch on Friday, September 21 and Saturday, September 22.  The three-day event will feature a number of different musical shows by Mike Aiken, as well as other solo artists and groups.  
---
Virtuoso Jazz Violinist Jean-Luc Ponty LIVE! at the Newton Theatre
It's a warm but lovely Aug. 23, 2018 evening here in Newton, NJ. After enjoying some hand-dipped Cliff's ice cream from the window at Hayek Market, we march up Spring Street looking forward to hearing some world-class jazz at one of the Garden State's favorite concert venues, The Newton Theatre.
---
An Interview with Bernie Williams
Four-time World Series Champion and Latin Grammy-Nominated guitarist and composer Bernie Williams will perform with his All-Star Band at the Jersey Shore this Saturday, Sept. 8, 2018 at The Grunin Center of the Arts in Toms River, NJ!
---
"Unleash the Love" The Beach Boys LIVE! at The Great Auditorium
So what were you doing at 8:18 pm on 8/18/18? Well, we're not sure what you were up to, but we know that on that hot August night, we were listening to "America's Band" — The Beach Boys — and watching them "Unleash the Love" while performing their incredible catalog of hits at Ocean Grove NJ's Great Auditorium!
---
Event calendar
Friday, Sep 21, 2018
---
MUSIC

---
---
---
---
---
---
---
---
---
---
---
THEATRE

---
Souvenir

@ Surflight Theatre, Beach Haven - 8:00pm
---
---
The Shuck

@ Cape May Stage, Cape May - 7:30pm
---
---
---
---
Evita

@ Broadway Theatre of Pitman, Pitman - 8:00pm
---
---
---
---
---
---
Brick City

@ Premiere Stages at Kean University, Union - 8:00pm
---
COMEDY

---
---
FILM

---
---
---
LECTURE

---
---
View all events
---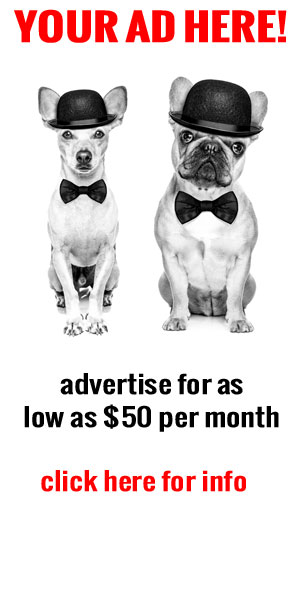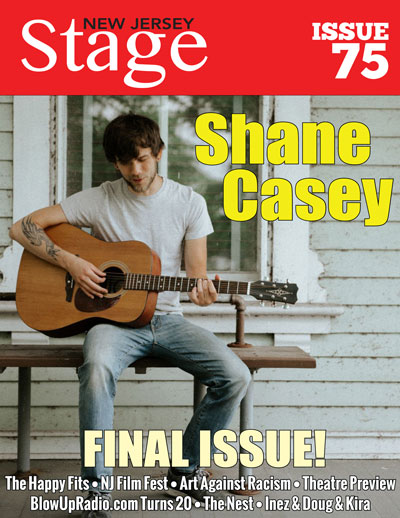 For more on our awards, click here