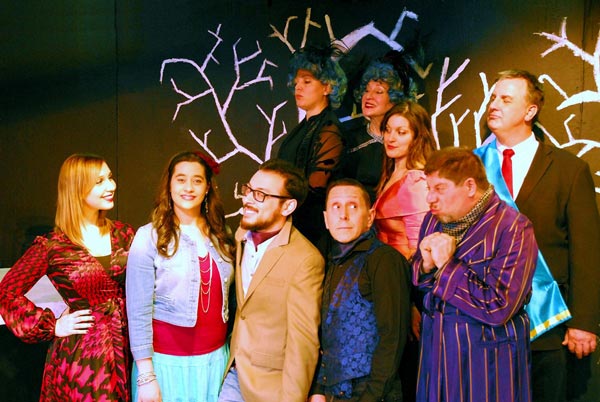 Once upon a time, an amazing children's theater company, put on a musical called The Princess Finds A Way.  The company, Silly on Sixth in Hoboken, crafted a creative, engaging production aimed at boys and girls alike.  At the ripe old age of 18, the princess (Leah Sayad) must get married to claim her Queen-dom.  However, Megan doesn't want to get married, she just wants to run her land and live her life.  With her wise aunts and loyal friend she hatches a plan to win the contest set up to marry her off to the winner.  The plan involves disguising herself as a prince, beating her odious relative, and a handsome prince she doesn't quite remember having nursed back to health after the war.  Happy endings ensue along with a positive message of fighting for what you want, working hard, playing fair, and taking care of others.
For parent's tired of the crass sitcom "polish" of Nickelodeon and Disney, Silly on Sixth offers welcome relief.  This is a delightful, essential, way boys and girls to spend some time, see a totally professional production and learn something also.
There's singing, dancing, a spell or two, a mermaid with a golden apple, and a compelling cast quick with a song and involving the kids in the audience.  Silly on Sixth consistently produces delightful, charming shows that entrance and entertain their core audience of kids three to one hundred and three.  There is no pandering to the audience.  These skillful actors led by director Howard Richman engage the young audience rapturously.  Spend a richly deserved hour with Silly on Sixth.  For parent's this is an entertaining safe time, without the laugh track of television but the values you may want your children to embrace.
The Princess Finds a Way has something for everyone – an evil villain who gets his comeuppance; cute songs; and a wonderful duet between Howard Richman and Nannette M. Matos singing about what they think the other knows. 
Skillyfully paced and directed by Howard Richman.  Each actor crafts a uniquely memorable character.  Leah Sayad sings and acts beautifully, interacts with the audience wonderfully.  Dave Silberger brings a wondrous sinister veneer to her odious, crafty Lord Sylvester.  Laura DiCerto and Florence Pape are the supportive aunts, sporting blue tinted wigs with aplomb.  Nicole D'Onofrio plays three roles including the mermaid and a key plot turning aunt.  Richard Dwyer's height and stature are put to good use as the straight up, rule abiding contest judge and host Lord Chancellor.  This is a finely tuned ensemble that's worked together for several shows that easily welcomes Joseph Braccino as the prince who is less concerned with winning than reconnecting with the princess who made a positive impact on his life.  This is a winning cast and an enjoyable production with values of importance.
---
The article continues after this ad
---
---
Grab your prince or princess and hustle down to Silly on Sixth for a truly fun professional production.
Remaining productions:
Sunday, April 3, 2016  at 11am and 1pm
Sunday, April 10, 2016 at 11am and 1:00pm
For more information visit hudsontheatreensemble.com
originally published: 2016-04-03 00:00:00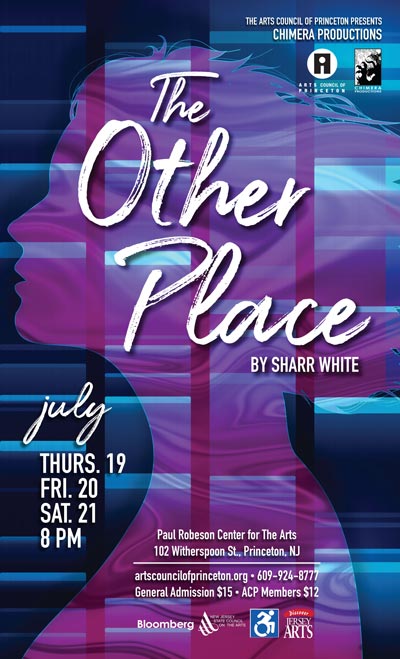 The Arts Council of Princeton and Chimera Productions present The Other Place
(PRINCETON, NJ) -- Chimera Productions presents its 13th production, The Other Place by Sharr White, in Princeton, New Jersey on July 19, 20 and 21, 2018, in conjunction with The Arts Council of Princeton. The play, presented in the intimate 60-seat theater inside Princeton's Paul Robeson Center for the Arts, is a fast-paced, witty, powerhouse of a drama about a scientist on the brink of a revolutionary discover, who's also contemplating divorce and trying to revive her relationship with her estranged daughter.




Tri-State Actors Theater Presents A Reading of "To Trample The Dragon"
(DOVER, NJ) -- Tri-State Actors Theater will present two readings of To Trample The Dragon, a new work by by Peter Mitsopoulos. The readings will take place June 28-29 at 8:00pm in the Dover Little Theatre.  This is a play that touches the loss we have all known, and the love that helps us survive.  Admission is by donation.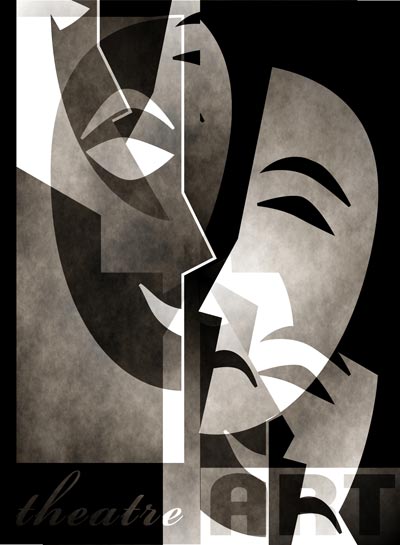 Two River Theater Presents Professional Development for Teachers: Examining the Work of T. Thomas Fortune and August Wilson
(RED BANK, NJ) -- Two River Theater, under the leadership of Artistic Director John Dias and Managing Director Michael Hurst, has announced a special one-day professional development program for educators on Tuesday, July 17 from 9:30am-4:30pm. "Examining the Work of T. Thomas Fortune and August Wilson" is being presented as a collaboration between Red Bank's T. Thomas Fortune Foundation and Two River Theater, in compliance with the New Jersey Amistad Commission. The program will focus on the work of T. Thomas Fortune (writer, journalist, social justice crusader, and editor of the New York Age Newspaper) and the theatrical work of playwright and poet August Wilson (August Wilson's American Century Cycle).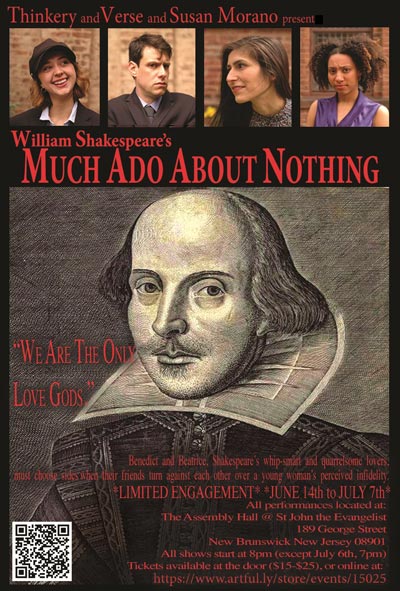 Thinkery & Verse Presents Shakespeare's "Much Ado About Nothing"
(NEW BRUNSWICK, NJ) -- Thinkery & Verse presents William Shakespeare's Much Ado About Nothing from June 14 through July 7th at Assembly Hall at St John the Evangelist in New Brunswick. In the play, Benedict and Beatrice, Shakespeare's whip-smart and quarrelsome lovers, must choose sides when their friends against each other over a young woman's perceived infidelity. They are presenting this classic play with a modern edge in a historic building. Following this run, the play will then tour throughout the tri-state region.