originally published: 03/02/2016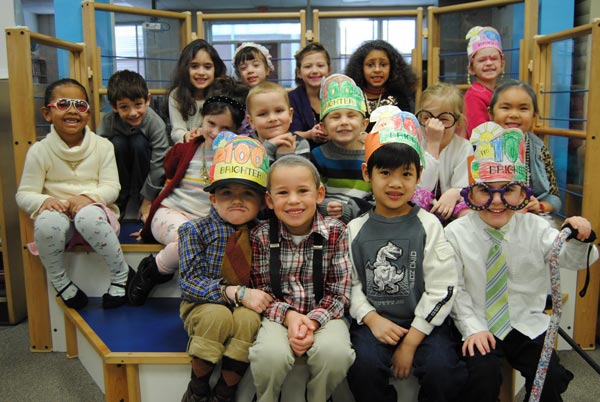 (TOMS RIVER, NJ) -- The Jay and Linda Grunin Foundation is pleased to announce the Elevate Toms River Principals' Innovation Challenge. Every principal will have the opportunity to apply for a grant to be used for a program that will advance innovation in education. The Jay and Linda Grunin Foundation will provide up to $10,000 for each winning principal to use for a new or existing program that is supported by the school district. The programs must propose an original learning experience that links to the curriculum and fosters interdisciplinary learning. The winning programs will also employ technology and/or the arts to support the teaching of subjects in any discipline. Superintendent David Healy said, "As our district is rapidly evolving, it is our goal to create programs that will best serve the Toms River Regional Schools Community and we are happy to collaborate with the Jay and Linda Grunin Foundation to support these initiatives."
Principals from all 18 schools in the Toms River Regional District will be able to apply for the grant. The selection committee will consist of Tiffany Lucey, Supervisor of Educational Technology, Cara DiMeo, Director of Elementary Curriculum, Norma DeNoia, Director of Secondary Curriculum, and Jay and Linda Grunin Foundation staff. Any district principal who applies with a program that meets the guidelines, has a chance to be awarded with up to the $10,000 maximum. "It is very exciting for us to be able to use our creativity and forward-thinking to invent programs that will benefit our current and future students.", said Michael S. Citta, Principal of Hooper Avenue Elementary.
"We are thrilled to be able to partner with the Toms River Regional Schools and help facilitate innovation in the classrooms, allowing students to learn in new and exciting ways," Jeremy Grunin, Executive Director of the Jay and Linda Grunin Foundation. Cathy Christie, PTO member said, "We can't wait to see how the ideas of our principals will transform into programs that will help foster new learning environments for our children."
About Toms River Schools

Toms River Schools are pupil centered. We recognize the school as a place (1) where unexplored abilities, interests and traits are discovered and given opportunity for growth; (2) where those already marked are given encouragement; and (3) where the entire school population is offered visions of new and wider fields of knowledge and experience that make all life richer and more satisfying. These principles are basic in our school philosophy.
About the Jay and Linda Grunin Foundation

The Jay and Linda Grunin Foundation is a proactive grant making 501(c)(3) working to make Toms River the regional template for quality of life and strong economic health through root-cause focused investment in healthcare, education and the arts.
---
The article continues after this ad
---
---