originally published: 01/20/2016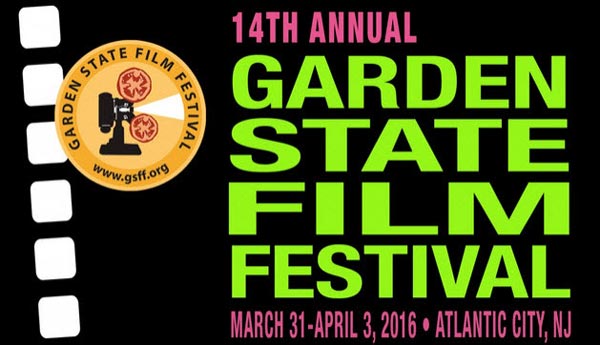 (ATLANTIC CITY, NJ) -- Walk the red carpet with the stars! Join celebrities, industry professionals, filmmakers from around the world and other movie fans like yourself for the Garden State Film Festival's (GSFF) Fourteenth Anniversary Gala Cocktail Party and first screening. Get in on the kick-off event of the Spring!  This exciting event takes place on Friday, April 1 at 6:30PM with cocktails and hors-d'oeuvres in the Ballroom at Resorts Hotel and Casino in Atlantic City with live entertainment provided by Tony Day and Across the Globe Music Group. From there, guests are ushered across the hall to the Superstar Theater for the first screening of the weekend long event.
GSFF is proud to present as this year's opening film the comedic drama "Dough." This warmhearted and humorous story about overcoming prejudice and finding redemption in unexpected places, hails from Great Britain.  The film centers on the unlikely friendship between an old Jewish baker (Jonathan Pryce) trying to save his family business and a young Muslim refugee from Darfur trying to help his mother by selling cannabis on the side. When these two worlds collide and some cannabis accidentally ends up in the dough, not only the bread gets "baked," but things get complicated. The impressive award-winning cast includes Jonathan Pryce, Phil Davis, Ian Hart and Pauline Collins, with Jerome Holder making his feature film debut.
Guests can purchase tickets for the entire Gala Evening for $25 and are available at:
In addition to the Opening Gala event there are film screenings, after parties, panel discussions, Q&A sessions, an open casting call and a black-tie awards ceremony are offered to festival attendees. All events are open to the public.  Weekend passes are $45 and provide access to all events except the Black Tie Awards Dinner. Individual screening tickets are $12 and the Awards Dinner is $125.  All can be purchased at
www.gsff.org
where complete schedule information can be found. 
The mission of the Garden State Film Festival is to promote the art of film making on all levels by showcasing a wide variety of film and video as well as to provide educational programs in the creative arts to the public by industry leaders.  The weekend is rich with screenings in genres including documentary, animated, narrative short and feature length films. The weekend concludes with the black tie GSFF Awards Ceremony and Dinner on Sunday, April 3, 2016 at The Claridge Hotel Grand Ballroom where the winners of the festival will be announced and honored.
In 2016, the festival will feature 200 films from over 14 countries, host an open talent casting call, hold engaging panel discussions, opening and closing ceremonies and inspire the next generation of filmmakers. Ed Asner will return for his fourth GSFF and other well known celebrities are slated to attend.
---