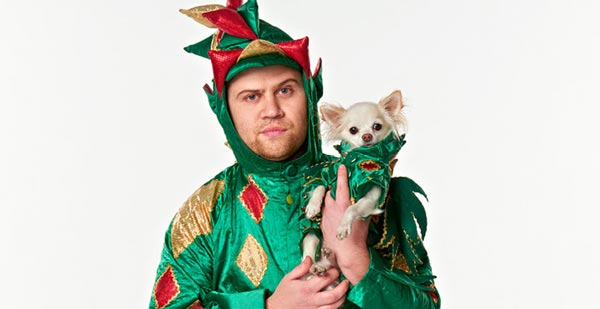 (NEWARK, NJ) -- New Jersey Performing Arts Center (NJPAC) presents Piff The Magic Dragon, the stand out star of Penn & Teller: Fool Us on Thursday, November 19 at 8:00pm.  Imagine Larry David in a dragon suit performing jaw-dropping magic tricks and you're on the right track. Oh and Piff The Magic Dragon does not do Children's Parties.  Tickets are $39.50.
With over 12 million YouTube hits to his name Piff has performed to hundreds of thousands of people in preposterous venues such as Radio City Music Hall, the O2, London, and Sydney Opera House. His sidekick Mr. Piffles, The World's First Magic Performing Chihuahua has been levitated, laminated, shackled in a straitjacket and shot out of a cannon all in the name of entertainment.
About Piff The Magic Dragon

John van der Put known as Piff the Magic Dragon is a magician and comedian from the United Kingdom. He currently lives in Las Vegas with Mr. Piffles, the "World's First Magic Performing Chihuahua. Van der Put grew up in South East London. After attending university, he began his career in IT before moving into magic. After many years of corporate gigs, he developed Piff the Magic Dragon. Van dur Put's act consists of self-deprecating humor and deadpan delivery while dressed up in a green and yellow dragon costume. He also has an assistant known as "Mr. Piffles", a Chihuahua in a matching dragon costume. He is also seen in the Mumford & Sons album cover, Babel, behind the band. He is a member of The Magic Circle, and is known as one of the youngest members to lecture at the circle. Van der Put has sold one of his tricks to the magician David Blaine.
The New Jersey Performing Arts Center is located at 1 Center Street in Newark, NJ.  For more information visit www.NJPAC.org
---
originally published: 2015-10-28 07:35:51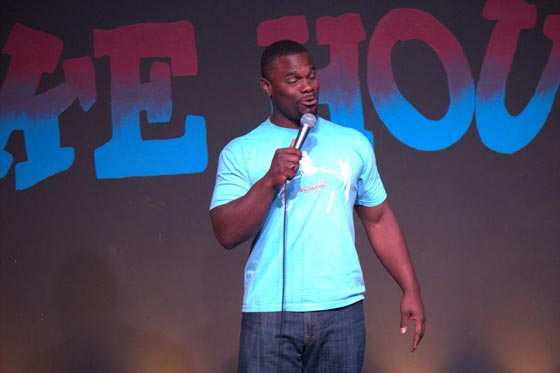 Corey Rodrigues
He was named the Funniest Comic in New England, but Corey Rodrigues hopes to put that title in the rear-view mirror soon. His appearance on Gotham Live helped, but a shot at being the Last Comic Standing might place his career in the fast lane. And he's got a shot. By the time Corey Rodrigues returns to Uncle Vinnie's Comedy Club in November, he will have been part of the second round. If he's lucky, he'll continue on to the TV show.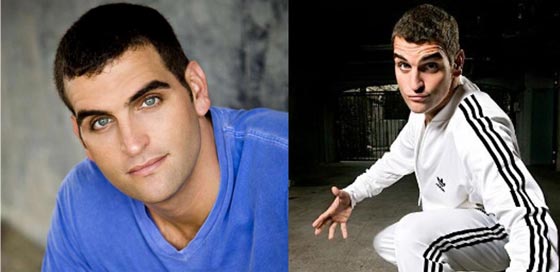 A Little Bad Luck Won't Stop Bret Ernst
Growing up in New Jersey, comedian Bret Ernst moved around an awful lot as a kid. He estimates he attended about 15 different schools before moving to Florida for high school. As anyone who was ever the new kid knows, it can be a little rough; but, it also helped him find his calling.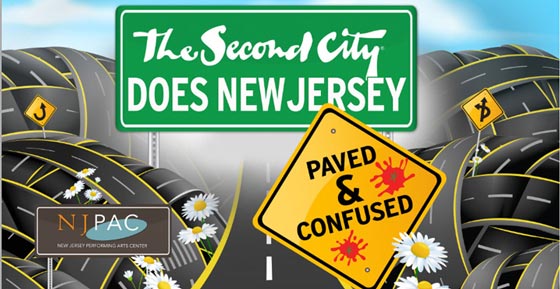 The Second City Does New Jersey
The legendary improvisation group The Second City is coming to the New Jersey Performing Arts Center for shows on November 7th and 8th with a show that's somewhat different from their standard touring production. New Jersey Stage spoke with Kelly Leonard, Executive Vice President of Second City about the show and his upcoming book Yes, and.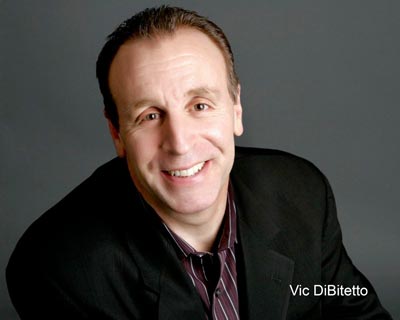 Vic Dibitetto finally gets his shot
Eight months ago, comedian Vic Dibitetto uploaded "Who's gonna give me my shot?!" on YouTube. In the video, Dibitetto, who lives in Central Jersey, makes a plea for somebody to give him a shot at a television role, rattling off a list of comedians he started out with that are world famous today. "If I suck, I suck," he says, "just give me my shot."