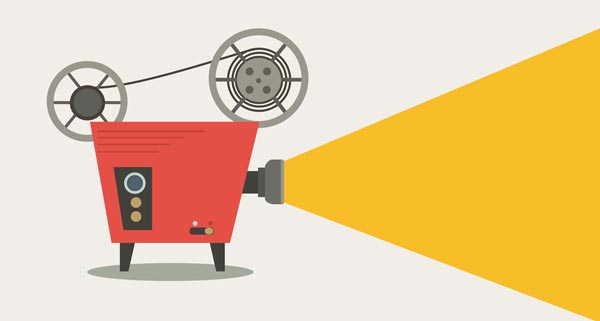 The Rutgers Film Co-op/New Jersey Media Arts Center, in association with the Rutgers University Program In Cinema Studies, presents the New Jersey Film Festival Fall 2015  -- the 34th Anniversary of the festival.  Showcasing new international films, American independent features, experimental and short subjects, classic revivals, and cutting-edge documentaries, the New Jersey Film Festival Fall 2015 will feature over 30 film screenings.
FRIDAY, SEPTEMBER 11 at 7:00PM
The Cart - Patrik Eriksson (Lodz, Poland) In this hauntingly beautiful experimental film, a young woman fulfills a mysterious task, as she moves through an existential dreamscape. 2015; 7 min.
Rosehill - Brigitta Wagner (Haworth, NJ) Expertly weaving together improvised and scripted scenes, Rosehill is an intimate feature film that delves into the lives of two women. After receiving some devastating news from her boyfriend, Katriona escapes New York to visit her best friend, who works as a sex researcher at Indiana University. When the two women decide to embark on a road trip through mid-western America, they find out more about one another, and more about the resilience of the human spirit, than they could have predicted. 2015; 78 min. With introduction and Q+A session with Director Brigitta Wagner.
---
The article continues after this ad
---
---
FRIDAY, SEPTEMBER 18 at 7:00pm
Welcome - Serena Dykman (New York, NY) In this poignant short film, Anna, a young doctor working in New York City, is targeted by U.S. immigration after she returns from a humanitarian trip abroad.  2015; 18 min.
Angel of Nanjing - Jordan Horowitz and Frank Ferendo (Providence, RI) The Yangtze River Bridge in Nanjing is one of the most famous sites in China. It is also the site where countless numbers of people commit suicide every year.  For more than a decade, Chen Si has been patrolling this bridge, offering counsel and aid to those who intend to end their lives. Incredibly, he has now helped hundreds of people, who were on the brink of suicide, to find their way back to life.  This powerful and moving documentary film chronicles Si's incredible work. In Mandarin, subtitled.  2015; 80 min.
SUNDAY, SEPTEMBER 20 at 7:00pm
Foster Dog - Lisa Alonso Vear (Brooklyn, NY) A wonderful short filmabout a young, disabled dog who gets a new leash on life, with the help of an older, wiser friend. 2015; 14 min. With an introduction and Q+A session with Director Lisa Alonso Vear.
All in Time - Chris Fetchko and Marina Donahue (Summit, NJ)A dramatic comedy about life, love, and passion.  All in Time tells the story of young man named Charlie who decides to move back home to Pennsylvania in order to manage his favorite hometown rock band. His supportive girlfriend shares his love for the band, until struggles within the ensemble force the couple to make choices that will impact their lives forever.  2015; 98 min. With an introduction and Q+A session with Directors Chris Fetchko and Marina Donahue.
FRIDAY, SEPTEMBER 25 at 7:00pm
Be Now - Graham Atkins-Hughes (London, England) A gripping short film that plays out in a young woman's mind.   As the present moment jumbles with fragments of what happened the night before, she's close to something like madness. 2015; 7 min.
Däwit - David Jansen & Sophie Biesenbach (Hamburg, Germany) In this animated short, a boy is rescued from his violent father and grows up among wolves. As he grows into adulthood he embarks on a quest to find his own identity. 2015; 15 min.
It Plays Like Love - Jeremy Waltman and Adam Lucas (Young Harris, GA) A witty and inventive feature film, about a theatre director who hopes to prove that love existed by recreating it on the stage. The movie weaves together four narrative threads:  the rehearsals for the play; the director's memories of the past (which are unreliable, at best); a dinner party with his frustrated cast; and cast auditions (shot with real actors opening up about their love lives).  With its mix of scripted drama, honest confessions, timeless questions, confusion, and humor, It Plays Like Love adds up to an experience greater than the sum of its parts. 2015; 71 min. With an introduction and Q+A session with Directors Jeremy Waltman and Adam Lucas.
SUNDAY, SEPTEMBER 27 at 7:00pm
Catching Up - Bill Crossland (Philadelphia, PA) A physically disabled high school teacher seeks assistance from his cynical friend after falling in love with an able-bodied co-worker. A funny and dramatic examination of disability, sex, and love. 2015; 11 min.
Right Footed - Nick Spark (Los Angeles, CA) Born without arms as the result of a severe birth defect, Jessica Cox never allowed herself to believe in limitations.  She is now a certified airplane pilot, a mentor, and an advocate for the disabled. Directed by Emmy Award-winning filmmaker Nick Spark, Right Footed chronicles her extraordinary story and follows her over a period of two years, as she works on behalf of disabled children and adults in the U.S. and abroad. 2015; 80 min.