originally published: 05/26/2015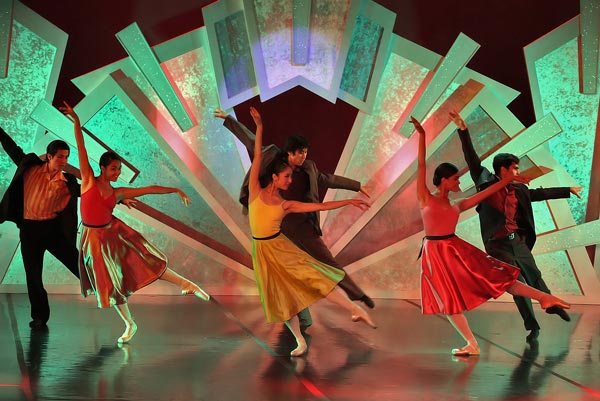 (Atlantic City, NJ) --After a triumphant first season in its namesake city, Atlantic City Ballet is pleased to announce the lineup for its 33rd season. The season will begin July 25th with a family friendly production of Midsummer Night's Dream. Performances will be at earlier times making it easier for families with children to attend. There will also be An Enchanted Forest Party to kick off the opening of the season.
In August the company will premier 3 new works as part of their New Works Series. The Fall/Winter will bring back audience favorites with Dracula, It's A Shore Holiday and Nutcracker. After a short break the company will return with a new program entitled American Songbook and they will end their season with a time honored classic, Swan Lake. As always the Atlantic City Ballet is committed to bringing the art of ballet to everyone so they will continue Ballet on the Boardwalk with performances every Wednesday on Kennedy Plaza starting July 29th right through Labor Day. These free performances are partly funded by the CRDA and Atlantic City Alliance.
The company will also be performing at The Strand Theater in Lakewood, NJ with performances of Ballet Goes Broadway, The Nutcracker with The Garden State Philharmonic and Visions. In celebration of their 33rd season, the ballet is offering a pre season sale. Use code SEASON33 and receive 33% off all single ticket sales. Subscriptions will also be offered.
"We're looking forward to offering a wide variety of ballets this coming season." explained Ms. Papa, Artistic Director. "We toured for so many years, we weren't able to offer our audiences the things we can now, like new ballets, special discounts and subscriptions. We hope everyone will take advantage of everything we are offering."
---
Celebrity Theater-Claridge Hotel

Sat July 25th 4pm & Sun July 26th-2pm-Midsummer Night's Dream

Sat. August 29th- 7pm & Sun August 24th -4pm-New Works Series

Sat. Oct 31st-4pm & 10pm Dracula

Sat Nov. 28th-7pm & Sun Nov 29th-4pm-It's A Shore Holiday

Fri Dec 18th-7pm Sat Dec 19th-2pm & 7pm Sun Dec 20th-2pm & 7pm

Sat April 23rd-7pm & Sun April 24th-4pm-American Songbook

Sat May 21st-7pm & Sun May 22nd-4pm-Swan Lake

Tickets may only be purchased by going to www.acballet.org or 609-348-7201/7202
---
---
The article continues after this ad
---
---
The Strand Theater, Lakewood, NJ

Sat September 26th-7pm-Ballet Goes Broadway

Tue December 22nd-7pm-The Nutcracker w/ The Garden State Philharmonic.

Sat March 26th-7pm-Visions

Tickets for The Strand Performances can be purchased at Strand Box Office at 732-730-5925 or going to www.strand.org
---
For a complete list of performances visit www.acballet.org or call 609-348-7201/7202 for more information.
PHOTO by Craig Billow