---
Tune into Radio Jersey with Lee Mrowicki every Monday through Friday from 6pm to 8pm
Broadcast on Asbury Music!
---
World Premiere of "The Grievance Group 2: The Pardon" Marks Former NY Giants RB Brandon Jacobs Film Debut
originally published: 05/01/2015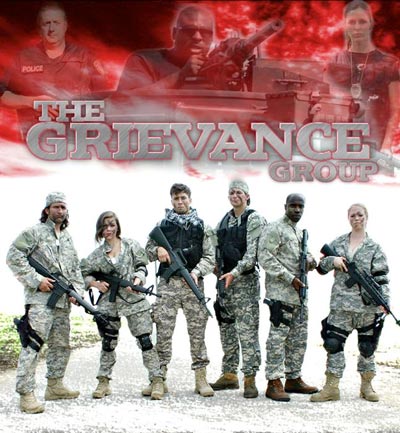 (Mt. Laurel, NJ) -- Rob Hawk and Chris Cardillo present, "The Grievance Group 2: The Pardon", an action-packed blockbuster soon to be released and starring former NY Giants running back Brandon Jacobs in his first movie as the leader of a militant army trying to protect his community.  The world premiere will be held on Tuesday, June 23rd at 7:00pm at the Levoy Theater, 126-130 N. High Street in Millville, NJ. 
"The Grievance Group Part 2 'The Pardon'" picks up from the original Rob Hawk film "The Grievance Group" about a group of vigilantes who join a small support group and eventually track down individuals who have done wrong to their families.
Directed by Rob Hawk, the film stars Jefferson Sanders, Cabrina Collesides, Gina Marie Scholl,  Chris Cardillo, Ignacyo Matynia and Doug Pickard and features Brandon Jacobs as "Willow".  Chris Cardillo, Executive Producer, co-wrote the film with Rob Hawk.  To purchase tickets, click here.
---
The article continues after this ad
---
---
About Rob Hawk

Born and raised in New Brunswick New Jersey, Rob ventured into the entertainment business first as a hip hop artist and break dancer at the early age of 10 years old. After receiving a standing ovation at his middle school talent show, Rob realized that the entertainment industry might just be his calling. Over the years, Rob has traveled the world producing music for talent ranging from underground artists to chart-topping celebrity stars.  Some of his credits include multi-platinum recording artists Ashlee Simpson, PM DAWN, 98 degrees, C & C Music Factory, Christina Aguilera, and Nicki Foxx.

In 2007, Rob decided to take on the challenge of writing, shooting, directing, and editing movies and began making a name for himself in the film industry. In addition, Rob has  worked on or alongside many television sets, including the Sopranos, Law & Order, and Gossip Girl. Rob's latest accomplishment was working with horror actor Tyler Mane (Michael Myers of "Halloween") in "TAKE 2:The Audition", a film Rob wrote, directed and filmed himself.  Today, the name "Rob Hawk" is well-known to industry insiders, as he continues his journey through the entertainment industry, with several film titles set to be released world-wide and many more already in development. 

 

About Chris Cardillo 

Chris Cardillo started his career in the entertainment industry as a recording artist.  After achieving success for his lyrical abilities, Chris was asked by music producer and rising film producer, Rob Hawk, to read for a small part in an independent film.  The test scenes were posted online and received incredible feedback from industry professionals.  As a result, Chris was offered a lead role in "The Grievance Group," a new project by Rob Hawk, and also asked to co-write the script.  Chris has since completed three independent films with Rob ("The Grievance Group: Life for a Life", "The Grievance Group: The Pardon", and "Take 2) and will be featured alongside singing sensations Kristinia DeBargeand MTV's Jenni JWoww Farley in the forthcoming film, "The Mint Movie".

 


Rahway Presents Pop-Up Screening of "Best of Rahway Reel Shorts"
(RAHWAY, NJ) -- In 2019, the Rahway Arts and Business Partnership will continue to expand the Culture Crawl Concept to include the Culture Crawl Film Series, with the first pop-up screening, "Best of Rahway Reel Shorts," scheduled for Saturday, January 19th from 8:00pm-10:30pm at Atelier Rosal (74 E. Cherry St.) in downtown Rahway.
---
State Theatre Presents Star Wars: The Empire Strikes Back In Concert with NJSO
(NEW BRUNSWICK, NJ) -- State Theatre New Jersey and New Jersey Symphony Orchestra present Star Wars: The Empire Strikes Back in concert with the New Jersey Symphony Orchestra featuring Conductor Constantine Kitsopolous on Saturday January 6, 2019 at 3:00pm. Tickets range from $35-$125. 
---
A Look At New Jersey Film Festival Spring 2019
(NEW BRUNSWICK, NJ) -- The Rutgers Film Co-op/New Jersey Media Arts Center, in association with the Rutgers University Program In Cinema Studies, presents the New Jersey Film Festival Spring 2019 which marks the festival's 37th Anniversary.  The Festival will take place between January 25 and March 1, 2019. Showcasing new international films, American independent features, experimental and short subjects, classic revivals, and cutting-edge documentaries, the New Jersey Film Festival Spring 2019 will feature over 35 film screenings. 
---
NJPAC Presents Harry Potter and the Order of the Phoenix Live in Concert With The NJSO
(NEWARK, NJ) -- The Harry Potter Film Concert Series returns to New Jersey Performing Arts Center (NJPAC) with Harry Potter and the Order of the Phoenix Live in Concert, on Saturday, June 1, 2019 at 2:00pm and 7:30pm. See the New Jersey Symphony Orchestra perform the magical score live while the entire film plays in high-definition on a 40-foot screen.
---


REVIEW: "Fantastic Beasts: The Crimes of Grindelwald"
For better or worse (worse in this writer's eyes), the success of the Harry Potter franchise is largely responsible for the current Hollywood landscape of endless sequels, prequels and that awful phrase "universe building." The Potter films showed Hollywood that it was a far safer financial model to hook audiences into returning for instalments of an ongoing series rather than taking a punt on the unknown quantity of original properties.
---
REVIEW: "Shoplifters"
Earlier this year, writer/director extraordinaire Hirokazu Kore-eda surprised us with The Third Murder, a legal thriller that made for a stark departure from the sentimental family dramas he's become known for. With his Palme d'Or winning Shoplifters, Kore-eda is back on familiar ground, but this particular family drama shares much in common with The Third Murder. With his thriller, Kore-eda deconstructed the genre, forcing us to question how willingly we place our trust in a storyteller. Similarly, Shoplifters sees Kore-eda lull his audience into a false sense of security, making us develop a warmth and affection towards people who may not warrant such empathy.
---
REVIEW: "First Man"
The image that most defines the 20th century is that of a man standing on the surface of the moon. The man is astronaut Neil Armstrong, but we can't see his face as he's wearing a helmet, the glass of which reflects our collective achievement back at us. When he took a small step, we all took a giant leap with him, and Armstrong instantly became more than a mere man, a symbol. With First Man, director Damien Chazelle takes us inside the famous helmet, stripping away the symbol to tell the story of Armstrong the man.
---
REVIEW: "Halloween"
In 2013, John Carpenter's Halloween received a 35th anniversary blu-ray release. The accompanying booklet credited the following line of dialogue to Jamie Lee Curtis's babysitting heroine Laurie Strode: "Was it the boogeyman?" Of course, that's a misquote. In the scene in question, Laurie admits to herself that "It WAS the boogeyman," to which Donald Pleasence's Doctor Loomis solemnly replies, "As a matter of fact, it was."
---
REVIEW: "Cold War"
Back in 2006, German cinema scored something of a breakout global hit with Florian Henckel von Donnersmarck's The Lives of Others, which followed the travails of a group of disgruntled, pro-western artists in communist era East Germany. At the time I couldn't help viewing the protagonists of Von Donnersmarck's drama as the sort of people who would be just as discontented with their lot if they found themselves living in the capitalist west. The grass is always greener on the other side.
---
Event calendar
Tuesday, Dec 18, 2018
---
MUSIC

---
THE NEPTUNES

@ Lobby Bar at Hard Rock Hotel and Casino Atlantic City, Atlantic City - 7:00pm
---
---
---
COMEDY

---
---
View all events
---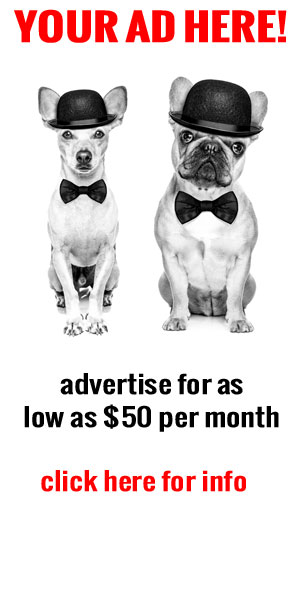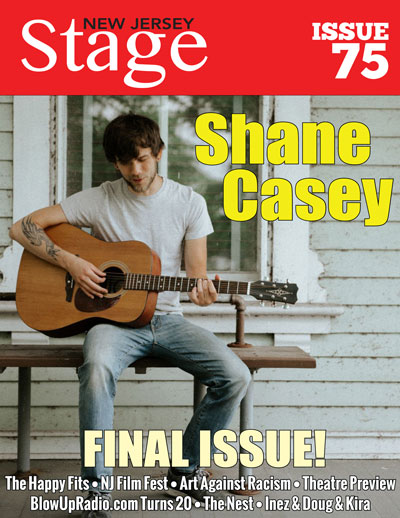 For more on our awards, click here