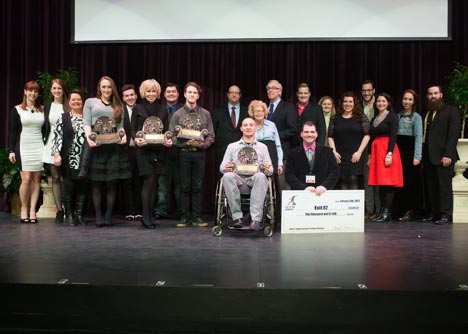 (TOMS RIVER, NJ) – On January 15, at Ocean County College, The Jay and Linda Grunin Foundation hosted the event of the winter season, the $10,000 Engage Toms River YouTube Challenge Awards Ceremony.
Toms River Mayor Thomas Kelaher, OCC's President Dr. Jon Larson, and hundreds of arts supporters from Toms River came to support the 17 Producers who were vying for the coveted $10,000 Engage Toms River Grand Prize; a $1000 scholarship to Ocean County College; and two $500 GoPro Vouchers.
And the winners were:
The $10,000 Engage Toms River Grand Prize Award went to Exit 82 for "Home".
The $1000 OCC Scholarship Producer's Award went to Vlastimil Vrskovy.
The $500 GoPro Voucher for WOBM's Shawn v. Sue went to Devin Striker.
And with over 7000 votes, Hooper Avenue Elementary School won the $500 GoPro Voucher for the Viewer's Choice Award.
Jeremy Grunin, Executive Director of the Jay and Linda Grunin Foundation surprised everyone when he asked the students from Hooper Avenue to stand up. Jeremy stated, "The $500 GoPro Voucher won't adequately thank the real talent in the video, the kids!" Jeremy continued, "So would you guys mind if we throw a pizza party for the whole school?" The students erupted with contagious excitement!
Jay Grunin, Co-Founder of The Jay and Linda Grunin Foundation, stated "It has always been Linda and my hope and intent to bring some of New York City's magic to Toms River, our home since the first day of our marriage 45 years ago. We are just thrilled to see first-hand and acknowledge the talent and community spirit shown in this, our first Engage Toms River endeavor."
Visit www.jayandlindagruninfoundation.org to see the winning videos.
originally published: 2015-01-23 10:38:10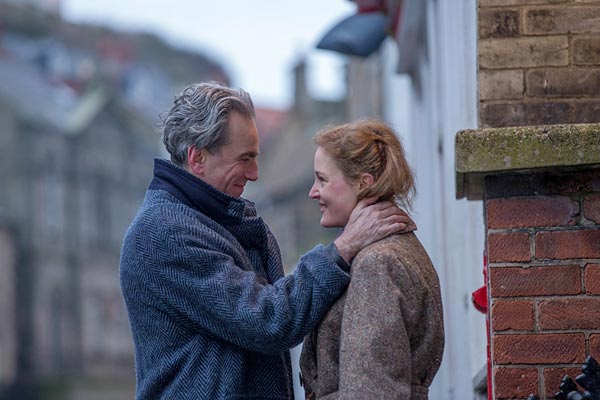 REVIEW: "Phantom Thread"
Should you decide to visit your local cinema to take in a showing of Phantom Thread, Paul Thomas Anderson's latest offbeat character study, you might want to make a bit more effort with your wardrobe than you're accustomed to for such outings. After spending 130 minutes totally immersed in the world of 1950s high fashion, I felt like an utter rube walking out of the cinema in my jeans and hoody combo.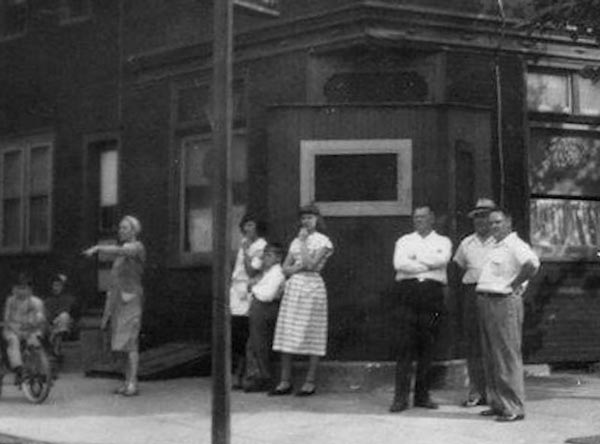 Dovere For Camden
Dovere is an Italian word for responsibility, respect.   Joseph M. Paprzycki and Pepe Piperno felt a responsibility to deliver the respect that their beloved, broken city - Camden, New Jersey - deserved. Once a thriving city, Camden fell on hard times in the 1960s and 1970s. Drugs, crime, and corrupt politicians brought the city to its knees. Joe, Pepe, and a small group of folks came together to breathe life into Camden by investing their creativity, hearts, souls, and treasure to turn what used to be Joe's grandfather's abandoned bar into a professional theatre.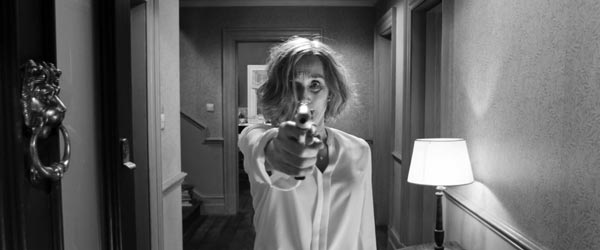 REVIEW: "The Party"
What must those modern cinemagoers who cry "SPOILER!" whenever a critic mentions the most innocuous of plot details make of movies like Sunset Boulevard, Citizen Kane or Carlito's Way, which not only open in media res, but reveal the ultimate fate of their protagonists? I'm forced to admit myself that in the case of the aforementioned Brian de Palma gangster epic, it does seem a little pointless, and sucks much of the tension out of the film's otherwise expertly crafted climax.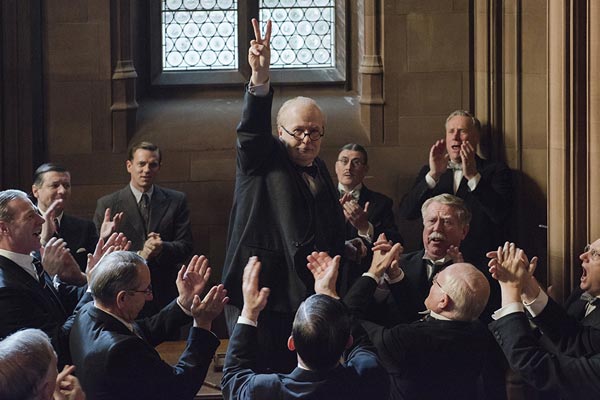 REVIEW: Darkest Hour
Roughly five minutes into his performance as Winston Churchill in Joe Wright's wartime biopic, Darkest Hour, I forgot I was watching Gary Oldman. It was only about a half hour later - when a photographer's flash captured the portly PM in a monochrome freeze frame, and Oldman's two-fingered salute and defiant expression gave the impression that Wright had subliminally edited a frame of the actor's turn as Sid Vicious in Alex Cox's Sid & Nancy into his film - that I was briefly reminded I was watching an iconic actor, rather than an iconic figure. Awards season hype should always be mistrusted, but Oldman really is doing something special here, embedding himself into a subconscious history most of us never lived.