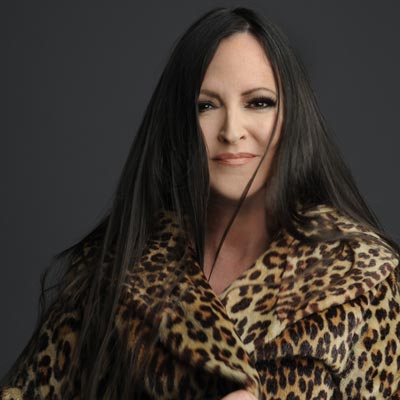 (ASBURY PARK, NJ) -- It's Light of Day time in Asbury Park again. With shows throughout town, you're bound to find good music wherever you go, but one venue has managed to land one of the greatest lineups for each of the past few years and has done so again. On Friday night (January 16), Asbury Lanes will be the place to be with a lineup that includes some of our favorite artists here at New Jersey Stage, including Karen Mansfield who will be featured in the January issue of our monthly magazine.
The lineup also includes Glycerine Queens, Lieder, Remember Jones, Wesley Stace & The English UK (the artist formerly known as John Wesley Harding), and Dramarama's John Easdale and Peter Wood with an all-star band to close out the night. The show is presented by Rich Russo of the radio show Anything Anything (named after the classic Dramarama tune).
Light of Day is a series of concerts which help fund research into into possible cures, improved treatments and support for persons suffering from Parkinson's disease and related illnesses. The concerts and the organization began as a birthday party in November 1998 to celebrate the 40th birthday of artist manager and music industry veteran Bob Benjamin. Benjamin had recently been diagnosed with Parkinson's disease, a degenerative disorder of the central nervous system, and in lieu of gifts, asked that donations be made to the Parkinson's Disease Foundation. Over $2,000 was raised that night. Spurred by the generosity and support, Benjamin reached out to friends, including concert promoter Tony Pallagrosi and musician Joe D'Urso, and formed the Light of Day charity, taking its name from a Bruce Springsteen song.
Since its inception in 2000, Light of Day has raised over $2.5 million in the fight to find a cure for Parkinson's disease thanks to the support of musicians like Mansfield who donate their time to perform at these shows. What began as a single concert in New Jersey has grown into approximately seventy shows in thirteen countries on 3 continents including the United States, Canada and Australia.
"During tremendously difficult times in my life I have been the recipient of the goodness and grace of others," said Karen Mansfield. "Goodness that was offered to me without any cost- without having to repay- so it makes it only right to give of my talents to bring joy to others through Holiday Express or to perform for Light of Day where 100% of the proceeds go to help those with Parkinson's disease, to fund research so we can find a cure. If I can't give what was freely given to me, then I have nothing. It doesnt make me better than anyone else it just makes me humble that i can give. And its not me who gives, its God who gives and I am just the conduit!"
Tickets for the event on January 16 at Asbury Lanes are $20 advance or $25 day of show and are available online or at the Asbury Lanes box office.
Asbury Lanes is located at 209 4th Avenue in Asbury Park, NJ.


---
Here's the full lineup and schedule
7:30-8:00 Glycerine Queens
8:15-8:45 Lieder
9:00-9:30 Karen Mansfield
9:45-10:15 Remember Jones
10:30-11:30 Wesley Stace & The English UK (the artist formerly known as John Wesley Harding)
11:45-END Dramarama's John Easdale & Peter Wood with an all star band

---
About Rich Russo's Anything Anything show
Anything Anything with Rich Russo is a weekly two-hour free form radio program that airs on Sunday nights at 9 p.m.in the New York City market. The program's weekly playlists range from deep tracks of known artists, punk, non album b-sides, bubblegum pop, TV themes, jazz, blues, country, novelty and unsigned local artists. In New Jersey, the show can be heard on Sundays from 10pm-12m on 95.9 The Rat and from 11pm to 1am on 105.5 WDHA.