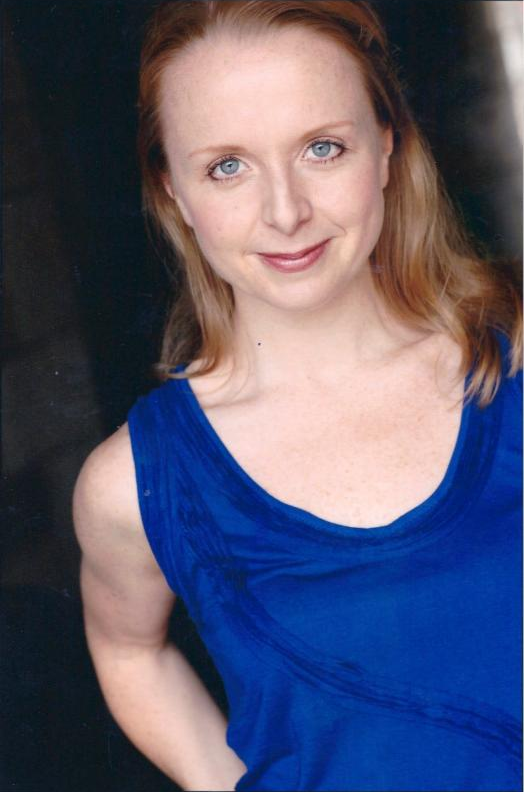 (SOUTH ORANGE, NJ) -- MIDTOWN DIRECT REP(MDR), the company that brought New Jersey the award-winning Rated P for Parenthood and Listen to Your Mother: North Jersey, returns to the South Orange Performing Arts Center (SOPAC) with a Theatre in the Loft reading of a new musical comedy based on The Iliad by Homer. Helen of Troy, with music and lyrics by Douglas J. Cohen (The Gig, No Way to Treat a Lady), book and lyrics by Zoe Samuel (Jihad! The Musical), will be directed by MDR company member Bradley Dean (The Last Ship), with musical direction by MDR company member Meg Zervoulis (Rated P for Parenthood). Helen of Troy is on Sunday, January 25 at 7:30 pm at SOPAC (One Sopac Way, South Orange, NJ, 07079). The reading is open to the public, and $15 tickets are available at www.sopacnow.org.
The reading will star Catherine Brunell (Thoroughly Modern Millie, Mary Poppins) as Helen, as well as Miguel Cervantes (If/Then), Bradley Dean (The Last Ship), Jamie LaVerdiere (Motown the Musical), Erin Maguire (Forbidden Broadway), Beth McCourt (Fiddler on the Roof), Marni Raab (The Phantom of the Opera), Elizabeth Ward Land (The Scarlet Pimpernel), Kevin Worley (Bullets over Broadway) and Joanna Young (The Drowsy Chaperone). Terrence J. Witter (Chicago) will be the Stage Manager.
Helen of Troy is a fresh take on the ancient story of a beautiful but spoiled princess, a tale that has previously been narrated for thousands of years by an extremely biased Greek Chorus. When Helen runs away from an arranged marriage, her brother-in-law Agamemnon launches a thousand ships to bring her back. Helen finds herself trapped between a self-obsessed Trojan prince, Greek soldiers thirsting for plunder, and meddlesome deities. If she is to undo the mess she has created, Helen will have to become more than just a pretty face.

As the Chorus sees Helen's story unfold one more time, they come to understand that they have been telling an outdated version of the tale that glamorizes the brutality of Agamemnon over unsung acts of heroism performed by Helen and friends. The Chorus learn that while they cannot change what has happened, they can tell a new, fairer version of the story more suited to today's audience.
Tickets are $15 and can be purchased online or by calling 973-313-ARTS (2787). Same day student tickets are available for $10 at the Box Office only (subject to availability, one ticket per ID, two-hours prior to curtain).
About Theatre in the Loft
Midtown Direct Rep presents Theatre in the Loft at the South Orange Performing Arts Center (SOPAC) in South Orange, New Jersey. This series of public readings of new plays and musicals showcases new work in development in an elegant and safe setting in front of a sophisticated and engaged audience. The series focuses on works that reflect the complexities of a uniquely diverse community; writers or subjects with a local connection; and roles that can be cast significantly from the MDR ensemble. Recent projects include work by Jack Canfora, Jeremy Desmon, Chad Hardin, James Hindman, Chisa Hutchinson, David Johnston, Kara Lee Korthron, David Myers, Sandy Rustin, John Walch, and others. In January, Academy Award®-winner Olympia Dukakis joined company members Sebastian Arcelus, Jenny Bacon, Stephanie Kurtzuba and others in Absence, a new play by Peter Flaherty.

About Midtown Direct Rep
With perhaps more professional theater artists than any suburb of NYC, Maplewood/South Orange (NJ) is "where Broadway comes home to sleep." MDR, a theatre company created by and for these NJ-based artists, develops and presents relevant, world-class theatre for its community.

Midtown Direct Rep company members include two-time Tony Award®-winner Norbert Leo Butz, Tony Award® nominees Stephanie J. Block, Megan Lawrence, and Christiane Noll, plus Sebastian Arcelus, Joel de la Fuente, Bradley Dean, Michele Pawk, and many others. The Company is led by Managing Director Jeffrey Shubart, Artistic Advisor Sandy Rustin, Producing Director Evan Fleischer, Artistic Producer Steven Tabakin, and Literary Manager Marni Raab.

For more information, visit http://www.middirrep.org.

This program is made possible in part by funds from the New Jersey State Council on the Arts/ Department of State, a partner agency of the National Endowment for the Arts and administered by the Essex County Division of Cultural and Historic Affairs.