By Jennifer L. Pricci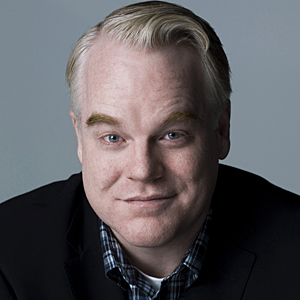 There are few films that capture the experience of being a music fan better than Almost Famous. There are also few films that capture the experience of being a journalist better than Almost Famous. A chronicle of writer-director Cameron Crowe's fledgling days as a music lover and reporter disguised as a fictional coming of age story, the 2000 opus rests at a crossroads between personal passion and professional obligation. And, in an age when the Internet heightens accessibility, when social media allows fans to interact with their favorite artists, and the media examines every aspect of their lives, the film's underlying message about that tenuous relationship between adoration and the truth seems more relevant than ever: "Be honest, and unmerciful," as Lester Bangs (Philip Seymour Hoffman) succinctly puts it.

Today, Philip Seymour Hoffman will be laid to rest. When the actor was found dead Sunday at the age of 46, there was shock among those he'd worked with in the film and theater communities. He'd died too young. An Academy Award Winner short of a 'career peak,' because when you emerge at the top of your game, and set that standard for the entirety of your career, you soar above nearly everyone else.

The loss was also felt by people who didn't know him, yet felt they did -- me among them.

For the first half of the first decade of the 3rd millennium I was affectionately referred to as 'Jenny Lane,' a direct reference to the Almost Famous protagonist Penny Lane, without whom William Miller's journey would have been cut short of his impasse between admiration and integrity. I contend I more closely resembled William Miller, an untried entrepreneur looking to make a name for herself as a marketer and publicist for local musicians on the Jersey Shore. I found myself in the precarious role of trying to convince others that I could indeed transition from avid music fan to music industry professional. But the hardest person to convince? Myself.

See, there was no Lester Bangs to my William Miller. There was nobody to caution me how cool it would feel to be a part of the 'inner circle.' Nobody to warn me of the self-indulgence and decadence inherent in a world I was so desperate to be a part. And nobody to tell me... that none of it would be real.

"But you cannot make friends with the rock stars..." Lester Bangs warns William in the first meeting between a boy and his mentor. "...These people are not your friends... these are people who want you to write sanctimonious stories about the genius of rock stars... 'cuz they're trying to buy respectability, for a forum that is gloriously and righteously dumb... And the day it ceases to be dumb is the day it ceases to be real, right? And then it just becomes an industry of cool."

An industry of cool. I was in! And it was the first time in my life I didn't feel uncool. Even if I had been warned, I would have turned the other cheek. "He really does like me!" "I really am respected!" "They totally dig having me here!"

But I was wrong.

I was wrong about Philip Seymour Hoffman, too. Though I knew of the substance-abuse problems he tackled in his 20's, and his voluntary trip to rehab last year after a relapse, I'd never imagined the depth of his addiction. A disease, he knew, and recently proclaimed, would kill him.

Afterall, he'd founded a theater company, directed plays and appeared in more than 50 movies in 23 years, getting so persuasively inside the heads of characters who were variously high-maintenance, high-functioning and just plain high that I guess I just assumed he couldn't have done that if he weren't himself centered and sober.

And perhaps he was. Or perhaps you don't get that good at communicating so many characters marked by darkness, insecurity and self-doubt without knowing a little something about it. And with such intimate knowledge of long shadows, it is almost conceivable how he lived in a level of such pain that he would eventually die of it.

Many single out the "Uncool" scene from Almost Famous as one of his best and most iconic.

Cameron Crowe recalls on his website, Uncool.com:

"My original take on this scene was a loud, late night pronouncement from Lester Bangs. A call to arms. In Phil's hands it became something different. A scene about quiet truths shared between two guys, both at the crossroads, both hurting, and both up too late. It became the soul of the movie. In between takes, Hoffman spoke to no one. He listened only to his headset, only to the words of Lester himself. (His Walkman was filled with rare Lester interviews.) When the scene was over, I realized that Hoffman had pulled off a magic trick. He'd leapt over the words and the script, and gone hunting for the soul and compassion of the private Lester, the one only a few of us had ever met. Suddenly the portrait was complete."

It was this scene when I first became completely mesmerized by an actor whose late night climactic teachings meant something completely different to me - someone with context. It is this scene that inspires this piece, the moment his warnings to Miller came full circle. The moment I now know, 14 years later, he was talking to me. And he was "honest and unmerciful."
---
| | |
| --- | --- |
| | Jennifer Pricci is an Integrated Marketing Professional with 15 years of broad-based experience combining both brand and agency side successes. Jennifer founded PHANTOM POWER Marketing in 1999 a full-service marketing, interactive and public relations agency specializing in the arts, entertainment and small business solutions. PHANTOM POWER's mission is to deliver a full range of services traditionally performed by large advertising agencies or in-house marketing departments -- all in a fraction of the time and at a fraction of the cost. For more information visit http://www.phantompowermarketing.com. |