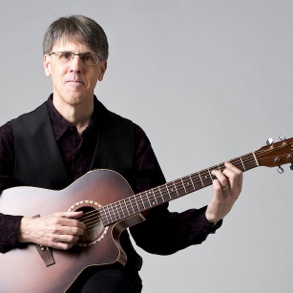 Middlesex County-based singer-songwriter, Jeff Saxon's "High Time For a Hero" music video, was selected as a finalist in the 30th annual New Jersey Film Festival. This emotionally-affecting piece about a teenage girl finding consolation and courage in treasured memories, will premiere on Friday, February 10th at the festival's Voorhees Hall venue at Rutgers University.
"To be chosen as a finalist in such a well-regarded film festival in my home state is a wonderful feeling", Saxon said exhuberantly. He continues: "The song directly addresses the issues of today... ones that are preying on many people's minds... a growing sense of concern about the economy, frustration about political gridlock in Washington, and the emotional toll of war". Yet perhaps a deeper resonance can be found in the song's refrain about heroism, which he feels "is artistically lifted to a higher realm" in the video. " To be heroic means thinking on a larger scale; beyond the day-to-day things that are important in our own lives" . That message, he feels, "is quite timely as the 2012 election inches closer amidst sustained protests and a growing sense of disenchantment about the economy and political gridlock in Washington".
The video, directed by Christina Eliopoulos, and lensed by cinematographer, Edouar d'Nammour, was shot entirely on location in Perth Amboy. The central character in the video is a 15-year-old girl who conjures up images of ballerinas as a way of finding beauty in her inner city world and fleeting relief from worries for her brother, a young soldier. In the video, young ballet dancers from The Joffrey Ballet and Alvin Ailey ballet troupes are seen dancing in the streets of the city, in abandonned housing projects and under bridges. For the young protagonist, the most delicate and lovely of memories are found in gritty and desolate places. This is the first music video project from Ms. Eliopoulos, but the second time her work will be featured at the festival. In 2009 her feature film, Greetings From Asbury Park, won Best Documentary honors.
The international film festival selected Saxon's moody and topical video along with three other out-of-state entries. The finalists will be scored by a juried panel on the New Brunswick campus of Rutgers University. The event, which opens in January 2012 and runs through March 1st, is open to the public and has varied admission fees (www.njfilmfest.com). The single, "High Time For A Hero", is available on iTunes and the video can be viewed on You Tube.
For more information about Jeff Saxon, please visit www.jeffsaxonmusic.com
originally published: 2011-12-18 12:07:56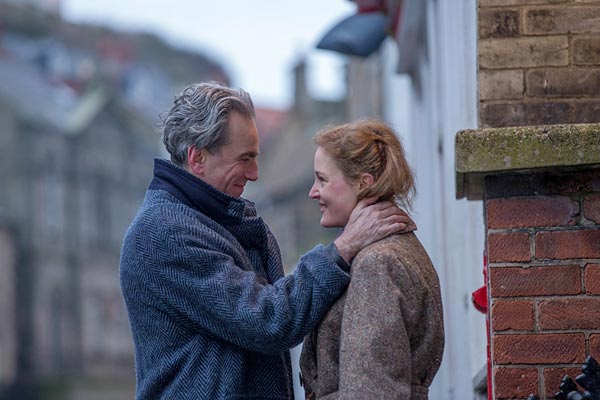 REVIEW: "Phantom Thread"
Should you decide to visit your local cinema to take in a showing of Phantom Thread, Paul Thomas Anderson's latest offbeat character study, you might want to make a bit more effort with your wardrobe than you're accustomed to for such outings. After spending 130 minutes totally immersed in the world of 1950s high fashion, I felt like an utter rube walking out of the cinema in my jeans and hoody combo.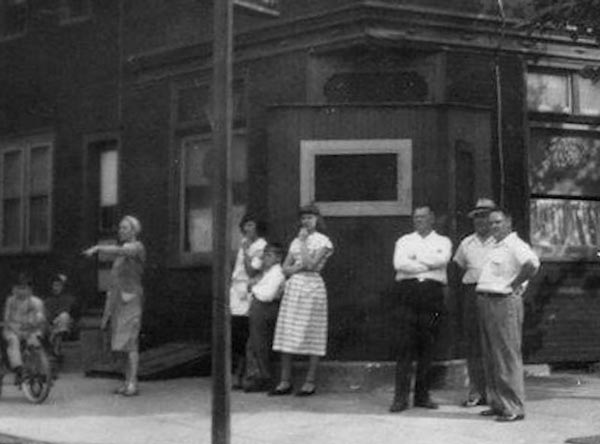 Dovere For Camden
Dovere is an Italian word for responsibility, respect.   Joseph M. Paprzycki and Pepe Piperno felt a responsibility to deliver the respect that their beloved, broken city - Camden, New Jersey - deserved. Once a thriving city, Camden fell on hard times in the 1960s and 1970s. Drugs, crime, and corrupt politicians brought the city to its knees. Joe, Pepe, and a small group of folks came together to breathe life into Camden by investing their creativity, hearts, souls, and treasure to turn what used to be Joe's grandfather's abandoned bar into a professional theatre.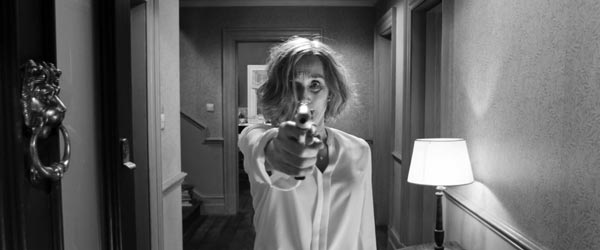 REVIEW: "The Party"
What must those modern cinemagoers who cry "SPOILER!" whenever a critic mentions the most innocuous of plot details make of movies like Sunset Boulevard, Citizen Kane or Carlito's Way, which not only open in media res, but reveal the ultimate fate of their protagonists? I'm forced to admit myself that in the case of the aforementioned Brian de Palma gangster epic, it does seem a little pointless, and sucks much of the tension out of the film's otherwise expertly crafted climax.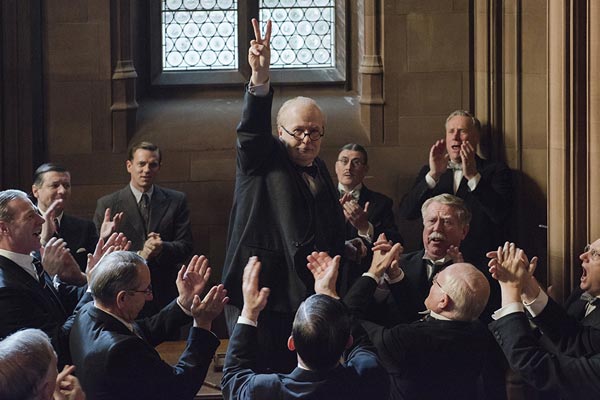 REVIEW: Darkest Hour
Roughly five minutes into his performance as Winston Churchill in Joe Wright's wartime biopic, Darkest Hour, I forgot I was watching Gary Oldman. It was only about a half hour later - when a photographer's flash captured the portly PM in a monochrome freeze frame, and Oldman's two-fingered salute and defiant expression gave the impression that Wright had subliminally edited a frame of the actor's turn as Sid Vicious in Alex Cox's Sid & Nancy into his film - that I was briefly reminded I was watching an iconic actor, rather than an iconic figure. Awards season hype should always be mistrusted, but Oldman really is doing something special here, embedding himself into a subconscious history most of us never lived.