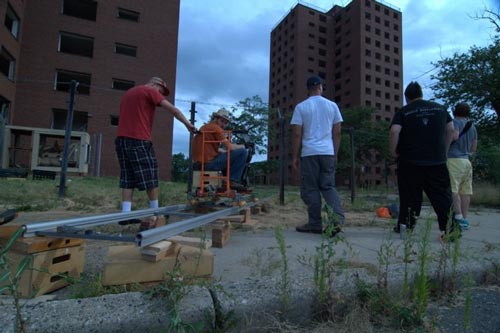 (NEW BRUNSWICK, NJ) -- On February 5, the New Jersey Film Festival presents "DEFORCE" -- a documentary that has been described as "...an unflinching look at the politics of the American inner-city." The film was an official selection of the 20th Annual Message to Man Documentary Festival, St. Petersburg, Russia; 12th Annual Waterfront Film Festival, Saugatuck, MI; 5th Annual Hells Half Mile Film Festival, Bay City, MI -- Voted Best Documentary; and 10th Annual New Hampshire Film Festival, Portsmouth, NH. "DEFORCE" will be shown at Voorhees Hall on Saturday, Februrayr 5th at 7pm.
DEFORCE is a study of the political conflict that has suppressed one of the most diverse and dynamic cities in America. From New Deal housing policy to the modern Drug War the film focuses on the tools that divided the city economically and socially. Themes that are common in most cities, but the extremes shown make it uniquely Detroit.
The film feature's candid interviews from Detroit's foremost authors, historians and journalists including ML Elrick- a Pulitzer Prize winning journalist. Elrick's investigative reporting helped lead to the felony conviction of former Mayor Kilpatrick's and his recent indictment on charges of extortion and corruption. And with its 86 minute running time, the documentary is able to go beyond the headlines and reveal the history that fostered such corruption.
From Pastor's to Drug-Dealers the films interviewees pose diverse opinions about the causes and effects of Detroit's troubles. Combined with extensive archival materials and beautiful original footage, DEFORCE presents a captivating lesson on the historical divisions of American cities.
A Selection of the New Jersey Film Festival, DEFORCE screens one-time only- Saturday, February 5th at 7pm, Vorhees Hall (71 Hamilton St. in New Brunswick). This is the Film's only showing in New Jersey. The Director is scheduled to be in attendance to take questions from the audience.
You can view the trailer(s) and read more about the film by visiting www.deforcemovie.com. To find out about ticket availability, prices and other films showing at the festival visit www.njfilmfest.com.
About the Director
Born in Detroit and raised in Oakland County's working class, Daniel Falconer studied at NYU's Tisch School of Arts. Started in 2008, Falconer co-wrote, directed and produced DEFORCE- his first feature-film. He will be in attendance at Sunday's showing to take questions.
originally published: 2011-01-28 16:01:22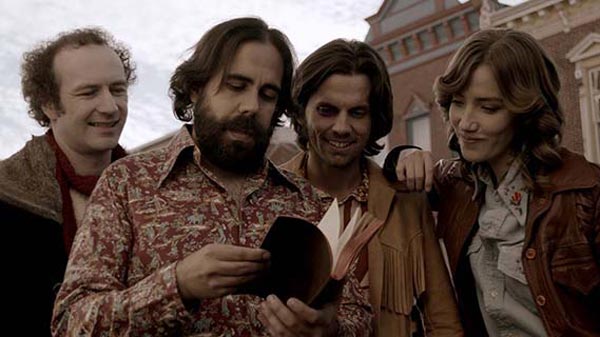 Winners of the 2018 New Jersey International Film Festival Competition Announced!
Winners of the 2018 New Jersey International Film Festival Competition Announced!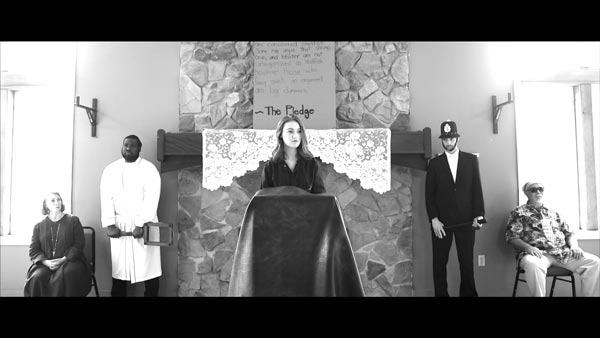 An Interview With JD Wilson, Director of "Shellfish"
(NEW BRUNSWICK, NJ) -- Point Pleasant Beach native and military veteran JD Wilson's film Shellfish will be screened at the Rutgers University-based New Jersey International Film Festival on Saturday, June 9th at 5:00pm.  The screening takes place on the Rutgers' New Brunswick campus in Voorhees Hall.  It is the feature film of the group, following screenings of several short films: The Magic of Reading by Claudia Moysset (4 minutes); Conflict by Barbara Holstein (5 minutes); Mr. Jim by Jack Foley (13 minutes); and Bullies by Daniel Bydlowski (28 minutes).  Shellfish is 40 minutes in length.  Many of the directors, including JD Wilson, will take part in a Q&A session during the evening.




The 2018 Lighthouse International Film Festival
​​​​​​​Passes are now on sale for the 10th annual Lighthouse International Film Festival, which takes place on an idyllic barrier island in the Atlantic Ocean: Long Beach Island, aka LBI. – Some film buff trivia: it's where one of the infamous Jersey Shore shark attacks of 1916 happened, which inspired the infamous "Jaws."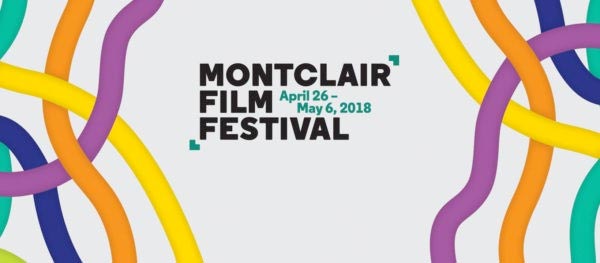 Evelyn Colbert On The Montclair Film Festival
The seventh annual Montclair Film Festival kicks off this Thursday with a world-class program, featuring more than 160 films, special events, parties and discussions with Jeff Daniels, Ethan Hawke, Rachel Weisz, Claire Danes and Dan Reynolds of Imagine Dragons. The festival will also feature a performance from MacArthur Genius Award-winner Taylor Mac – "A 24-Decade History of Popular Music (Abridged)" – which The New York Times writer Wesley Morris called "one of the great experiences of my life." We spoke with Evelyn Colbert, President of the Board of the Montclair Film Festival – and wife of Stephen Colbert – about this year's crop of new films, and how sharing stories can strengthen a community – and maybe a country.