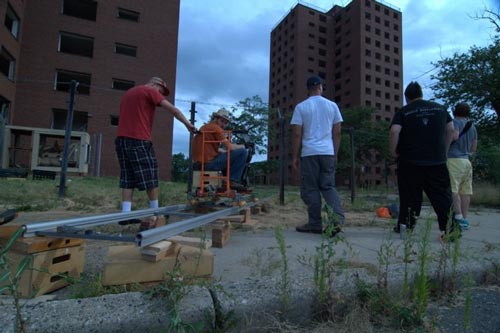 (NEW BRUNSWICK, NJ) -- On February 5, the New Jersey Film Festival presents "DEFORCE" -- a documentary that has been described as "...an unflinching look at the politics of the American inner-city." The film was an official selection of the 20th Annual Message to Man Documentary Festival, St. Petersburg, Russia; 12th Annual Waterfront Film Festival, Saugatuck, MI; 5th Annual Hells Half Mile Film Festival, Bay City, MI -- Voted Best Documentary; and 10th Annual New Hampshire Film Festival, Portsmouth, NH. "DEFORCE" will be shown at Voorhees Hall on Saturday, Februrayr 5th at 7pm.
DEFORCE is a study of the political conflict that has suppressed one of the most diverse and dynamic cities in America. From New Deal housing policy to the modern Drug War the film focuses on the tools that divided the city economically and socially. Themes that are common in most cities, but the extremes shown make it uniquely Detroit.
The film feature's candid interviews from Detroit's foremost authors, historians and journalists including ML Elrick- a Pulitzer Prize winning journalist. Elrick's investigative reporting helped lead to the felony conviction of former Mayor Kilpatrick's and his recent indictment on charges of extortion and corruption. And with its 86 minute running time, the documentary is able to go beyond the headlines and reveal the history that fostered such corruption.
From Pastor's to Drug-Dealers the films interviewees pose diverse opinions about the causes and effects of Detroit's troubles. Combined with extensive archival materials and beautiful original footage, DEFORCE presents a captivating lesson on the historical divisions of American cities.
A Selection of the New Jersey Film Festival, DEFORCE screens one-time only- Saturday, February 5th at 7pm, Vorhees Hall (71 Hamilton St. in New Brunswick). This is the Film's only showing in New Jersey. The Director is scheduled to be in attendance to take questions from the audience.
You can view the trailer(s) and read more about the film by visiting www.deforcemovie.com. To find out about ticket availability, prices and other films showing at the festival visit www.njfilmfest.com.
About the Director
Born in Detroit and raised in Oakland County's working class, Daniel Falconer studied at NYU's Tisch School of Arts. Started in 2008, Falconer co-wrote, directed and produced DEFORCE- his first feature-film. He will be in attendance at Sunday's showing to take questions.
originally published: 2011-01-28 16:01:22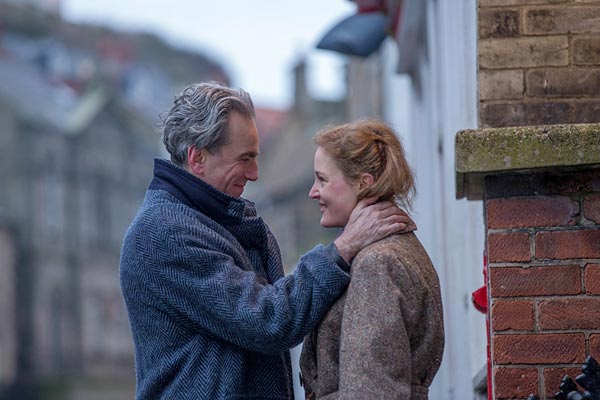 REVIEW: "Phantom Thread"
Should you decide to visit your local cinema to take in a showing of Phantom Thread, Paul Thomas Anderson's latest offbeat character study, you might want to make a bit more effort with your wardrobe than you're accustomed to for such outings. After spending 130 minutes totally immersed in the world of 1950s high fashion, I felt like an utter rube walking out of the cinema in my jeans and hoody combo.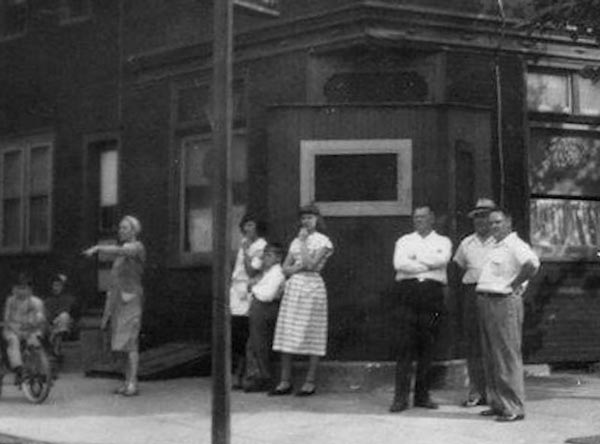 Dovere For Camden
Dovere is an Italian word for responsibility, respect.   Joseph M. Paprzycki and Pepe Piperno felt a responsibility to deliver the respect that their beloved, broken city - Camden, New Jersey - deserved. Once a thriving city, Camden fell on hard times in the 1960s and 1970s. Drugs, crime, and corrupt politicians brought the city to its knees. Joe, Pepe, and a small group of folks came together to breathe life into Camden by investing their creativity, hearts, souls, and treasure to turn what used to be Joe's grandfather's abandoned bar into a professional theatre.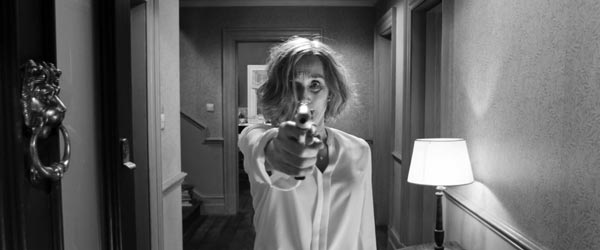 REVIEW: "The Party"
What must those modern cinemagoers who cry "SPOILER!" whenever a critic mentions the most innocuous of plot details make of movies like Sunset Boulevard, Citizen Kane or Carlito's Way, which not only open in media res, but reveal the ultimate fate of their protagonists? I'm forced to admit myself that in the case of the aforementioned Brian de Palma gangster epic, it does seem a little pointless, and sucks much of the tension out of the film's otherwise expertly crafted climax.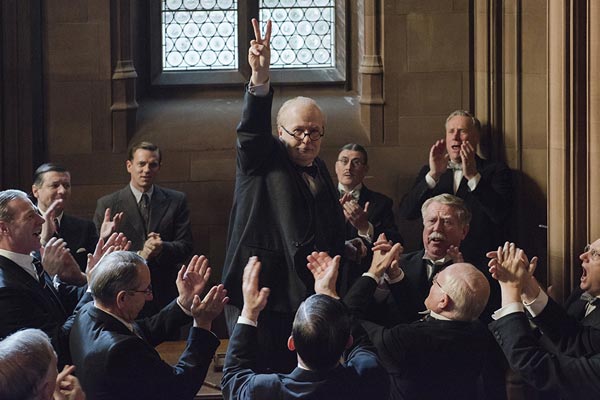 REVIEW: Darkest Hour
Roughly five minutes into his performance as Winston Churchill in Joe Wright's wartime biopic, Darkest Hour, I forgot I was watching Gary Oldman. It was only about a half hour later - when a photographer's flash captured the portly PM in a monochrome freeze frame, and Oldman's two-fingered salute and defiant expression gave the impression that Wright had subliminally edited a frame of the actor's turn as Sid Vicious in Alex Cox's Sid & Nancy into his film - that I was briefly reminded I was watching an iconic actor, rather than an iconic figure. Awards season hype should always be mistrusted, but Oldman really is doing something special here, embedding himself into a subconscious history most of us never lived.