The US Premiere of 'Risen' the true life story of Welsh boxer Howard Winstone will happen on January 21st 2011 as part of the prestigious New Jersey International Film Festival!
Director Neil Jones and the films lead actor Stuart Brennan will be attending the event that is already seeing tickets snapped up. This will be the first screening in the US and will see Brennan, who was made an official World Boxing Champion by the WBC earlier this year in recognition of his dedication to the role, bring his world title to the event, so audience members can get a memorable picture taken holding aloft the belt!
The film is expected to be a big hit on the festival circuit after a massive 2000+ audience and over 100 world champion boxers attended it's UK Premiere in Cardiff in July. It was followed up by a sell out VIP Premiere in Mexico City, with 5 time world champion Erik Morales in attendance.
The film has a number of well known faces in it including 'Fringe' star John Noble, British TV star Shane Richie (best known for his role on long running TV show 'Eastenders') and features more world champions that any other film in history!
The movie tells the incredible true story of boxer Howard Winstone who lost three fingers on his right hand at the age of 16 and yet went on to win every honour in his division, including a world title! And all of this while his marriage goes through the tough tests that fame and fortune brings.
Taking over 5 years to make, the movie was a work of passion and a huge commitment for the Producers and Director Neil Jones. "The experience was the toughest professional experience of my life, but to see the finished product getting standing ovations from audiences now and meaning so much to the people of Wales and around the world, it's all been worth it." said Neil.
Set in 1950's and 60's Britain the movie has captured the essence of an era and great lengths were gone to with the production design of the movie for it to be as authentic as possible. The same authenticity was demanded of the boxing, which was full contact with the actor Stuart Brennan trading blows with world champion boxers in the ring to ensure the fight scenes are as realistic, fast and furious as possible.
New Jersey has a great history of world boxing champions and actor Stuart Brennan was quick to point this out: "Having the US Premiere in New Jersey is really fitting. The state has had so many great world champions, such as Arturo Gatti and The Hurricane Ruben Carter, it's truly a perfect setting. We're very proud to be a part of the festival and will be dressed up for the occasion!"
Risen -- A Feature Film
The true life story of boxer Howard Winstone's rise from losing his fingers at the age of 16 to lifting a world title. Shot in full HD in the UK over the past five years and supported by the World Boxing Council and Ringside, it is Burn Hand Film Productions seventh feature film.
New Jersey International Film Festival -- held at Rutgers, the screening will be at the Voorhees hall. Group tickets can be booked in advance by calling: 732-932-8482.
originally published: 2010-12-07 16:44:22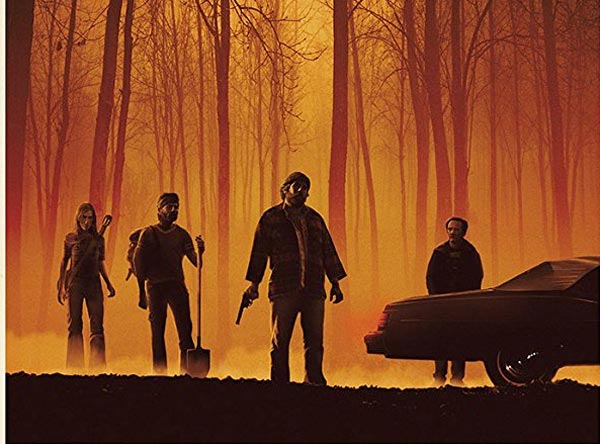 Bullitt County
Bullitt County by David McCracken opens the New Jersey International Film Festival Summer 2018 on Friday, June 1st at 7:00pm. In the psychological-thriller feature film, four buddies with a dark secret reunite after ten years for a bachelor party on the Kentucky Bluegrass Bourbon Trail.  When they discover that their favorite distillery has been turned into a winery, the newly sober groom, Gordie, seizes on an even better adventure: a search for a stash of buried Prohibition money deep in the woods of Bullitt County, Kentucky. His friends reluctantly join him on his quest, only to discover there's something much more dangerous than cursed treasure.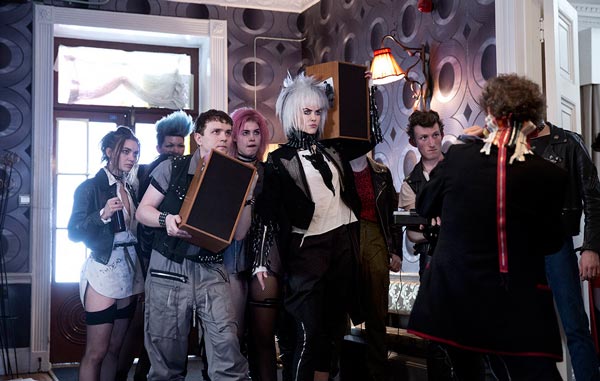 REVIEW: How To Talk To Girls At Parties
'Punk's not dead, it just smells that way!" So goes the old joke at the expense of that short-lived but impactful cultural movement that captured the imaginations of teenagers in the New York and London of 1977. Fifteen minutes into John Cameron Mitchell's adaptation of Neil Gaiman's short story we begin to get a whiff as pungent as the rotting corpse of Sid Vicious. This, folks, is a stinker!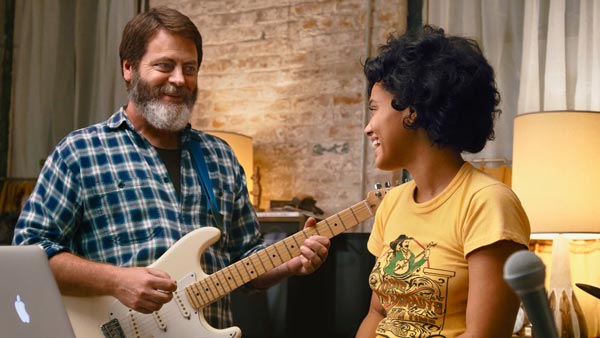 REVIEW: Hearts Beat Loud
The phrase "feel-good movie" tends to get an unfair rep these days. But Brett Haley and Marc Basch's Hearts Beat Loud is certainly not to blame for that. This make-believe tale of a father and daughter on the cusp of an empty nest transition has more sincerity and virtue than most films submitted for Oscar nods each year, and a lot of that is due to the script, the tone and the performances of its perfectly complementary cast.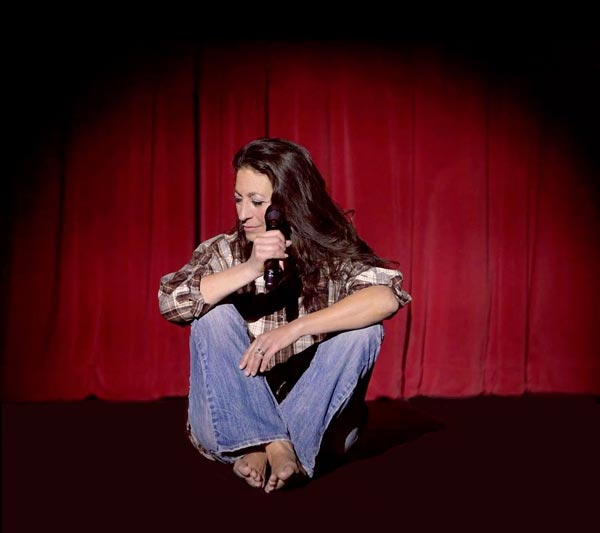 No One Can Hurt Me When I Sing
It's rare to get the chance to talk to actors portraying their own lives on screen, but Linda Chorney is no ordinary actor and her story is anything but ordinary.  In 2012, she became known as the artist who crashed the Grammy Awards.  Her story is now told in the film, When I Sing.