originally published: 10/17/2020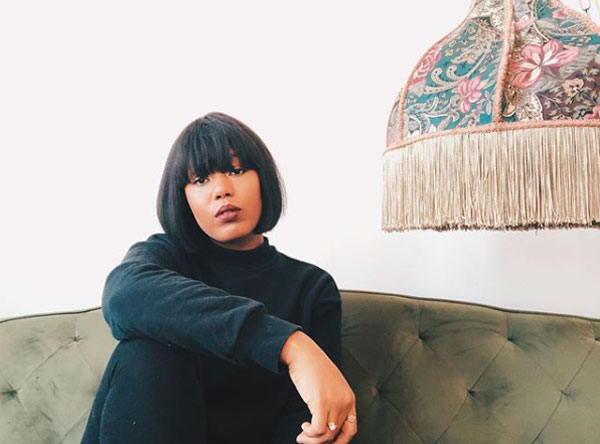 (NEWARK, NJ) -- Paul Robeson Galleries presents Symphony of Survival on October 22 from 6:30pm to 8:00pm.  This is a creative writing workshop led by Newark based poet Jasmine Mans inspired by the multimedia project of the same title. During this workshop participants will learn how to document the truth and beauty of our current moment through creative writing.
The workshop is part of How to Survive the End of the World - a four-part program series exploring the ways in which artists and art workers express social, cultural and political philosophies through their art practice.  
Symphony of Survival, by Newark Symphony Hall, is an archival exposé of the Black resistance: including both literary and visual arts. Artists have earnestly documented these times to ensure the record of events. Under the creative direction of poet Jasmine Mans, the Newark based contributors are Jillian M. Rock, Chrystofer Davis, LaQuan Ford, Joseph V. Moore Jr., Bimpé Fageyinbo, K Desiree' Milwood, Dr. Antoinette Ellis-Williams, Maisy Card, and Kristen J. Owens. All have created a symphony of mourning, of protest, and survival. This project was created in honor of George Floyd, Breonna Taylor and the many others who have lost their lives to police brutality. RSVP required. Zoom details will be sent via confirmation email. Click here for registration information.
Jasmine Mans is an author with Berkley Penguin Random House (Black Girl, Call Home 2021). Mans was a "Future of Storytelling" Fellow. Her visual art work has been featured in gallery exhibitions such as, Gallery Aferro Newark Riots and By Way of Los Angeles. Jasmine has performed original poetry on stages such as Broadway's New Amsterdam Theater and the Kennedy Center. Her song writing has supported artists like Kelly Rowland and Jon Bellion. She is the Creative Director of Buy Weed From Women. Mans has curated and ideated art-based initiatives for the Newark Public School District, City of Newark & Mayor Ras J. Baraka, and the Newark Public Library. The contributed work of Jasmine Mans sit in archives such as The Schomburg Center for Research in Black Culture, The Free Black Women's Library, The Beinecke Rare Book and Manuscript Library at Yale. She is a graduate of the University of Wisconsin- Madison. Jasmine received her BA in African-American Studies ( Literature) and is the recipient of the Star Ledger – NJPAC; and Arts Millennia Scholaraship.
Established in 1979, the Paul Robeson Galleries' mission and programming embody Paul Robeson's life-long commitment to unfettered artistic freedom, cultural democracy, and transnationalism. The Paul Robeson Galleries is dedicated to presenting art and cultural artifacts as well as educational and public programming in the spirit of the diverse metropolitan context of Rutgers University – Newark. This mission is carried out in the presentation of visual arts exhibitions, gallery education, and public programs, in a network of exhibition spaces across the Rutgers University – Newark campus and Express Newark. The Paul Robeson Galleries works collaboratively with individuals and organizations to achieve this mission.
---