originally published: 10/14/2020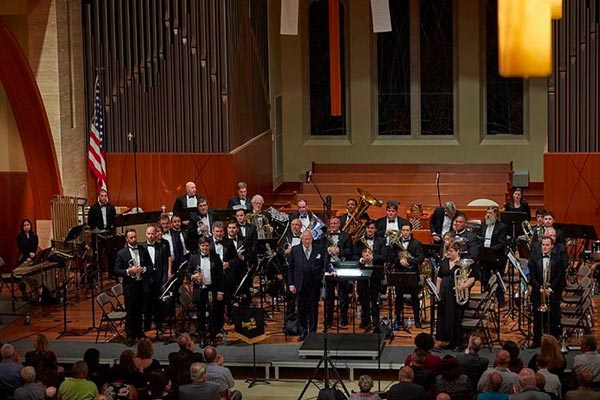 (DUNELLEN, NJ) -- Imperial Brass will perform a free outdoor concert on Sunday, October 18th at 4:30pm in Dunellen's Washing Memorial Park.  The British style brass band will perform a variety of traditional marches, and a variety of favorites songs. Bring a chair, dress appropriately, and of course - social distance!
Washington Memorial Park is located at 300 North Washington Avenue in Dunellen, New Jersey.  Admission is free.
Imperial Brass has been delighting audiences around New Jersey for over 25 years. Originally founded as the Rutgers Alumni Brass Band by alumni Steve Dillon and Jon Korsun with arranger Mark Freeh, the band gave its first concert in April of 1991. Since then, Imperial Brass has presented highly entertaining programs that include traditional brass band literature, classical arrangements, popular music and more.
Many of the world's greatest brass musicians have worked and collaborated with Imperial Brass over the years. Featured artists have included former principal trumpet of the New York Philharmonic Philip Smith, principal trombone of the New York Philharmonic Joseph Alessi, storied British euphonium soloists Robert and Nicholas Childs, famed American jazz cornetist Warren Vaché, principal trombone of the New Jersey Symphony Orchestra Charles Baker, and principal tuba of the New Jersey Symphony Orchestra Derek Fenstermacher.
Imperial Brass has performed at memorable venues across the state, including multiple appearances at the Great Auditorium in Ocean Grove, the Montclair Citadel, and the Monmouth County Public Library in Manalapan. The band also performed at the International Trumpet Guild conference held at Rowan University in 2006, as well as the New Jersey Music Educators Association Convention in 2013. Imperial Brass has worked under the baton of many fine conductors, including Patrick Burns, Brian Bowen, Thomas McCauley, Anthony LaGruth and currently Ron Waiksnoris, who has served as Music Director since 2016.
---
The article continues after this ad
---
---
Imperial Brass has also recorded, produced and released 6 CDs: Imperial Brass Highlights (1995), Imperial Brass and Friends (2002), Bone-a-Fide Brass (2007), Have Yourself a Brassy Little Christmas (2007), An American Legend: Imperial Brass Plays the Music of Leroy Anderson (2017), and Imperial Brass Plays J.S. Bach (2018).