By Al Nigrin
originally published: 10/10/2020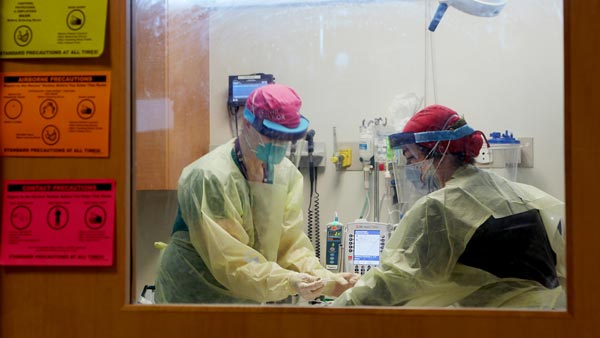 Check out the In Case of Emergency New Jersey Film Festival Fall 2020 Q+A with In Case of Emergency Director Carolyn Jones, Asbury Park Press Entertainment Writer Alex Biese and Festival Director Al Nigrin.
Carolyn Jones's important and timely documentary feature In Case of Emergency screens at the New Jersey Film Festival today Saturday, October 10, 2020 VOD! 


In Case of Emergency – Carolyn Jones (Brooklyn, New York) All of our country's biggest public health challenges—from COVID19 to the opioid crisis to gun violence to behavioral health and lack of insurance—collide in emergency departments. Nearly half of all medical care in the U.S. is delivered in emergency departments and nurses are on the frontlines of that care, addressing our physical and emotional needs and sending us back out into the world. In Case of Emergency is a documentary that follows emergency nurses and their patients in seven unique settings across the U.S, from urban to rural, shedding light on some of the biggest health care crises facing Americans today, and the opportunity that emergency nurses have to help break a sometimes-vicious cycle for patients under their care. 2020; 76 min. Co-sponsored by the Rutgers University SAS Honors Program!
Saturday-October 10, 2020 - $12=General

Film will be available on VOD (Video On Demand) for 24 hours today Saturday-October 10, 2020. 

To buy tickets for this screening go here:

https://watch.eventive.org/newjerseyfilmfestival2020/play/5f1341ceff0f96007e44d9bd

Information: (848) 932-8482; www.njfilmfest.com

https://watch.eventive.org/newjerseyfilmfestival2020

https://newjerseyfilmfestival2020.eventive.org/schedule
---