originally published: 10/09/2020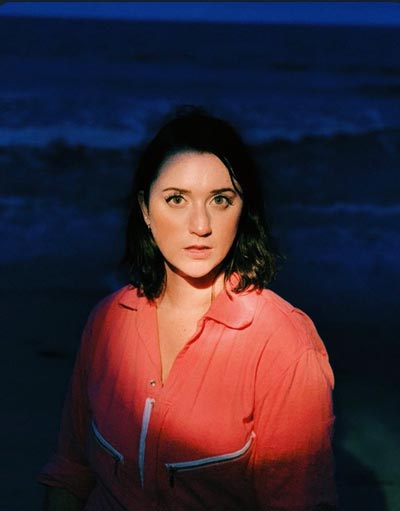 Jersey-raised, Brooklyn-based singer-songwriter Foxanne premieres with Makin Waves and New Jersey Stage her latest video for "Opportunity," her heartbreaking tribute to the lost Mars Rover. PHOTO BY ANDREW FUNCHEON
For a few years, Jersey-raised, Brooklyn-based writer-videographer Chelsea Gohd has covered space and science for such outlets as Space.com. Along the way, like much of the world, she grew affection and empathy for the Mars Exloration Rover Opportunity, which served NASA for 14 years before its communications ceased in 2019, and it was abandoned on the dusty red planet. As a singer-songwriter, Chelsea takes the stage name Foxanne, who has penned an absolutely brilliant and heartbreakingly beautiful tune about the Rover entitled, "Opportunity," which is the Makin Waves Song of the Week and whose video premieres here:
As the Makin Waves Song of the Week, "Opportunity" also can be heard at 5 and 11 a.m., 5 p.m., and midnight through Thursday on ThePenguinRocks.com and 6:45 p.m. Friday and Monday on "Radio Jersey" show. Crafted with haunting Bowiesque heartbreak and performed with Sinead O'Connor-like angst, this amazing tune conveys so much compassion and empathy for a machine, it is the front runner for the Makin Waves Song of the Year. 
Foxanne takes something as fanciful as a trip to Mars and makes the loneliness and sense of abandonment bone-achingly real. Like a great animated family movie, "Opportunity" blurs the lines between man and machine because your heart is breaking for a Mars Rover, the unlikely narrator of the emotional tale. Disney should come knockin' on Foxanne's door to expand this tune into a feature or at least a short. 
"Opportunity … was only supposed to last for 90 Martian days or sols -- a word I snuck into the song," explained Foxanne, referring to her lyric:  "haven't seen a single soul in a long list, checked off, how many hundreds of sols, I'm riding high and low."
She continued, "But ended up lasting a whopping 5,498 days on the planet. However, last year in 2019, the Rover finally met its fate when a dust storm covered its solar panels in dust, causing the little Rover to disconnect with NASA and eventually shut off. When the Rover 'died' on Mars, people around the world, myself included, had a serious emotional response. I wanted to try to write from the perspective of the little robot, who we sent so far away from home. 
"For my day job, I am a science writer/communicator and write articles and make videos about space and science. So, naturally, as someone who is passionate about the cosmos, it's trickled its way into my art. I hope that, over time, I can use art to get people excited about science and space.  
"With the video, I wanted to elicit a longing, alien kind of feeling with the sand, wind, and stark lighting. I also wanted to portray the rover in a kind of subtle, fun way, which I did using a small RC car."
The clip was shot by Foxanne's percussionist (and fiancee) by Andrew Funcheon and edited by award-winning filmmaker Morgan Sanguedolce, who, like Foxanne, is a Rutgers alumna. To the track, Andrew provides sad- and spacey-sounding effects, which he has done on other Foxanne songs to heighten their emotion. 
"Opportunity" will appear on the singer-songwriter's debut full-length studio album set to release Dec. 4, following the 2018 debut EP, "Halfling," as well as a couple of stand-alone singles. Foxanne previously had released a clip of the song in March as a submission to NPR's Tiny Desk Contest, complete with its touching lyrics.
While we anxiously await her album, here are more videos by Foxanne you can enjoy: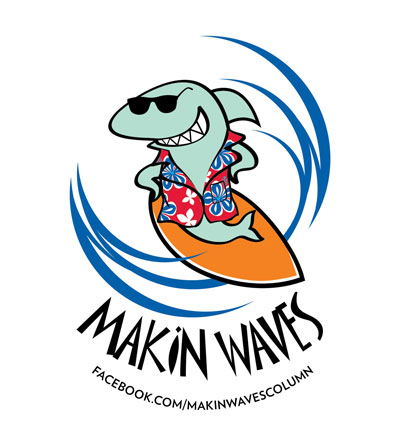 Bob Makin is a reporter for USA TODAY NETWORK and the former managing editor of The Aquarian Weekly, which launched this column in 1988. Contact him via email and like Makin Waves on Facebook.