originally published: 10/07/2020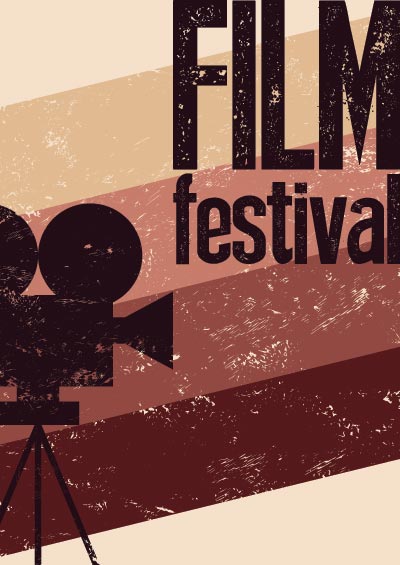 (NEWARK, NJ) -- Women in Media-Newark (WIM-N) will virtually host its eleventh annual International Film Festival October 17-21, 2020 in celebration of Women's History Month. Originally scheduled for March 2020, the festival was postponed due to COVID-19 restrictions. With generous funding from the NJ Council for the Humanities and Newark Arts, the festival will be offered virtually, available online and will offer film screenings as well as panel discussions and other special events. All events are free and open to the public.
"This year is so exciting. With 10 years under our belt, we decided to stretch out and present the most extensive film festival in our history," offered festival Director Pamela Morgan. She added, "I know that this year's festival attendees will find that the talent of the filmmakers and quality of films will rival that of films they will see on any screen, anywhere. The integrity of the stories being told, the cinematography and the timely themes are all compelling and offer insights into both world and into our very souls."
Virtual festival highlights include film screenings on themes including migration, journalist freedom, human trafficking, race, class, sports, LGBTQ relationships, art and culture, and an African Cinema Day on Oct. 18. Newark-based filmmakers Hisani Dubose, Nefertite Nguvu and Nicole Thompson will be in conversation about the influence of the culture of Newark in their work. Jazz bassist Buster Williams and the director and editor of the documentary about his life and the significant impact women have had in shaping him, will be in conversation with Rutgers Institute of Jazz Studies Director Wayne Winborne. Additionally, there will be an African Dance party with AfroContigbo's Korma Aguh, and a Celebrating Toni Morrison Marathon Read-Along where people are invited to join the call and read their favorite Toni Morrison selection for five minutes. Rutgers Paul Robeson Art Gallery is hosting a pre-festival conversation with filmmaker Nicole Thompson on October 15.
One of the hallmarks of the festival is the tribute paid to people who have made a significant contribution to the community. This year's honorees are New Jersey Office of Public Defenders Assistant Public Defender Janice Anderson; filmmaker Gail Barringer; Harris Blitzer Sports & Entertainment Vice President Brittanie Boyd; New Jersey State official Tai Cooper; Newark cultural icon Irene Daniels; filmmaker Hisani DuBose; culture historian Linda Caldwell Epps; Black Public Radio's Leslie Fields-Cruz; LaLupe Founder Sara Pena; and Director of the City of Newark's Office of Arts fayemi shakur. Culturalist Philip S. Thomas and Essex County Commissioner Wayne L. Richardson will be the recipients of the annual He For She awards.
A few festival film highlights include "Sisters for Sale," which chronicles the experience of two sisters sold into human trafficking; "Broken Trust," which examines the physical and emotional elements of athlete abuse; "From Newark With Love," which looks at the rich cultural history of Newark, New Jersey; "#MeAfterToo: Real Testimony.Real Truth.Real.Time," a Canadian film that takes a long look at the MeToo movement, "Black Bird," award-winning Newark-based filmmaker Nicole Thompson's film short; "The Fruitless Tree," Nigerian filmmaker Asha Makey's autobiographical tome on infertility; and "We Are the Endless Roar," which looks at an African-American group's spiritual journey to Nigeria.
---
The article continues after this ad
---
---
The film festival is free and open to the public, although donations are welcome.  
---
Woman In Media – Newark is a not for profit organization (501(c)(3) tax designation) that advocates for and educates the public about issues affecting the lives of women using film, video, and new media as our platform. Merging culture and academia, we rally behind our sisters who courageously struggle to assume leadership roles in the film industry with their conscious effort to present a balanced image of women, dispelling the stereotypes and changing public perception of their sisters worldwide.
Rutgers University–Newark is a diverse, urban, public research university that is an anchor institution in New Jersey's largest city. Approximately 12,000 students are currently enrolled at its 38-acre campus in a wide range of undergraduate and graduate degree programs offered through the School of Arts and Sciences-Newark, University College, the Graduate School-Newark, Rutgers Business School-Newark and New Brunswick, Rutgers Law School, the School of Criminal Justice, and the School of Public Affairs and Administration. RU-N is in and of a city and region where its work on local challenges undertaken with partners from all sectors resonates powerfully throughout an urbanizing world.