By Jeremy Johnson, Executive Director at Newark Arts
originally published: 10/06/2020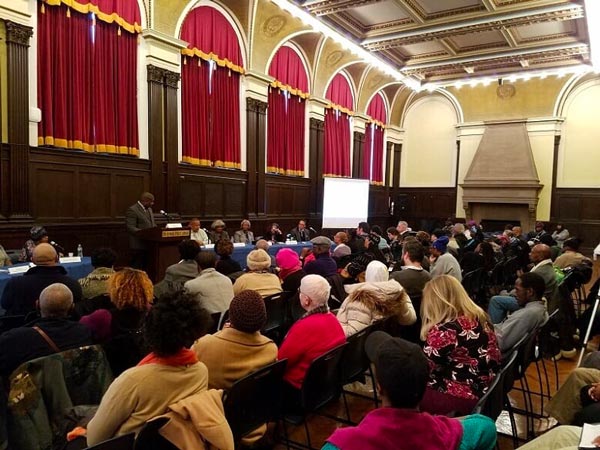 Newark is well-known as a city of history and culture. But the city is also a hotbed of public intellectual discourse, with an abundance of free lectures, panels and forums. This shouldn't be surprising. After all, the 21-square mile city is a veritable college town, home to Rutgers University-Newark, New Jersey Institute of Technology, Seton Hall University School of Law, Essex County College and more. 
What's exciting to me is when higher education and non-academic institutions cross pollinate with the general public. The casual visitor may be astounded by the depth and breadth of events that encourage deep thinking about the issues of our day. As a predominantly Black and Brown town, Newark often frames these gatherings around race and culture with a unique lens, refracting the experience of local folks alongside researchers, historians and artists.  
Over the years, a few name-brand events have come to stand out. Due to the pandemic, they've been converted to online platforms available to anyone with a laptop or a smartphone. With my admitted bias as a two-decades-long Newark resident, allow me to share a short and certainly non-exhaustive list of intellectual pursuits for the curious and the woke. Click on the subtitles to visit the websites of the corresponding organizers.
Philip Roth Lecture - Just before he died in 2018, the prolific writer Philip Roth willed a portion of his estate and his entire literary collection to his beloved Newark Public Library. He also deputized a group of advisors to select a prominent author for an annual free community presentation named for him. Ever since, hundreds of community folk, bibliophiles, and political leaders have descended on the Library to drink from a literary well of knowledge.  
Recently, at a Zoom version of the lecture series, former US Poet Laureate Tracy K. Smith recited from her powerful collection, Wade in the Water. It includes a gut-wrenching narrative of wounded Black Civil War soldiers, pleading unsuccessfully to the US government for their rightful pensions. Other lecturers have included: the British-Jamaican novelist Zadie Smith (hand-picked by Roth before he passed), biographer Robert A. Caro, and Booker Prize winning author Salman Rushdie. Stay tuned for announcements of next year's headliner.
---
The article continues after this ad
---
---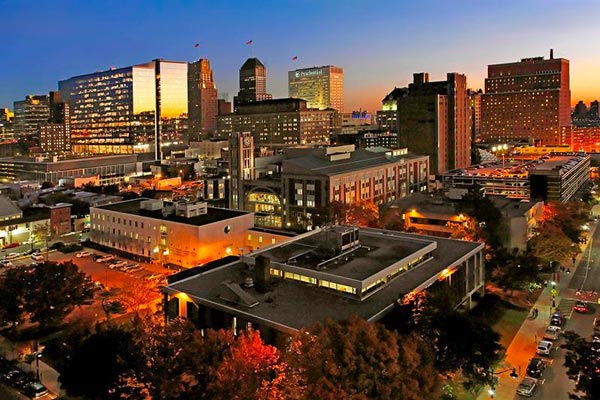 Marion Thompson Wright Lecture - Every February on a chilly Saturday morning, while most people are thinking of Valentines, more than 500 neighbors, academicians and Newark-area movers and shakers, crowd into the Paul Robeson Center at Rutgers University-Newark. The city's artist-activist Mayor Ras J. Baraka welcomes the community to a 40-year tradition, a day of meticulously researched African American history topics that touch a populist chord. The event is presented by the Clement A. Price Institute on Ethnicity, Culture, and the Modern Experience. Yes, it's a long name, but locals remember Price as the widely popular African American Newark historian who co-founded and endowed the lecture series.
A-List guest lecturers weave history and other disciplines--health, the arts, public safety--to entrance an attentive audience of grandmothers, high schoolers, and college presidents. To name-drop a few past lecturers: U.S. Surgeon General Joycelyn Elders, Pulitzer Prize winning historian and legal scholar Annette Gordon Reed, photographer and MacArthur Fellow Deborah Willis, Smithsonian head Lonnie Bunch, historian Nell Painter, jazz practitioner and professor Stefon Harris and more. The series is led and curated by John Kuo Wei (Jack) Tchen and Salamishah Tillet, two intellectual giants in their own right. I can barely wait to see what's on tap for the series in February 2021.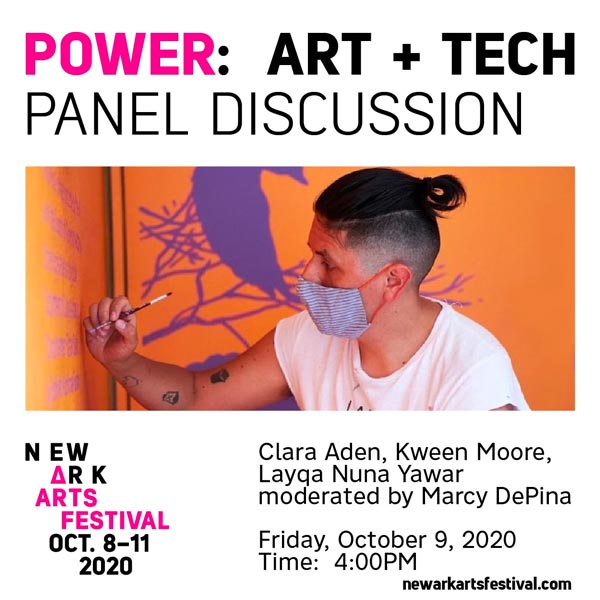 Newark Arts Festival Panel Discussions  - The award-winning Newark Arts Festival boasts several panel discussions, reconfigured for Zoom during the festival's virtual run October 8-11, 2020. Festival Lead Marcy DePina has curated the series with an eye on the intersection of art, place, technology. (Full disclosure: As Executive Director of Newark Arts, which produces the Festival, I get to enjoy a digital front seat to these stimulating exchanges.)  
A sampling includes: "Public Art for the People," exploring the explosion and impact of outdoor art in Newark; "Access: (re)Writing (hi)Story + (re)Claiming Space," with artist and best-selling historian Nell Painter and other panelists; "Power: Art+Tech," with three distinguished visual artists; and "Perception: Exploring Sonic Geometries with Wolfgang Gil and Victor Davson," co-presented with The Newark Museum of Art. Guests can register for the panels separately or dive into the overall festival at www.NewarkArtsFestival.com.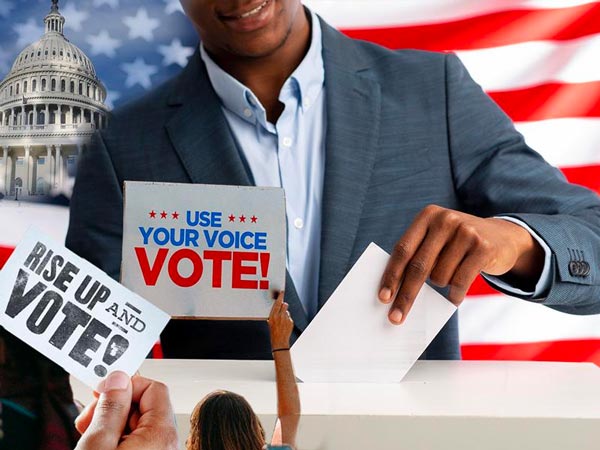 NJPAC Community Engagement Series - New Jersey Performing Arts Center, one of the nation's largest performing arts centers, suspended live events for the remainder of 2020 due to the pandemic. But the 23-year-old cultural powerhouse has ramped up its online presence with a slew of panel discussions that range from social justice to artist entrepreneurs.
In partnership with PSEG, NJPAC offers its True Diversity Film Series, which pairs thought-provoking films with post-film talkbacks. Ava DuVernay's groundbreaking 13th was paired with a panel including academics and leaders within the NAACP. A film about the headline-grabbing book White Fragility by author Robin DiAngelo was followed by a roundtable including long-time Newarker Richard Cammarieri, academician Tobie Stein, college student Becca Zimmerman, and musician Mark Katz.
Earlier this year, NJPAC partnered with the New Jersey Institute for Social Justice, which hosted a livestream featuring writer Nikole Hannah-Jones of the seminal New York Time Magazine's 1619 Project. Local leaders gathered to respond, including Prudential exec Shané Harris, Rutgers University- Newark Vice Chancellor Marcia Brown and teen phenom Marley Dias of #1000BlackGirlBooks campaign.
Later this month, NJPAC presents "Why Should We Vote?" The event centers on a PBS documentary special and panel discussion with Joyce Wilson Harley, creator of Operation Big Vote, and a voter-empowerment activists from across the region.
Music lovers will appreciate the upcoming session of "Godfather of Funk" George Clinton in dialogue with R&B Hall of Famer Nona Hendryx. The talk is quixotically titled "Funk Wizdom and Other Afrofunkafuturistic Tales."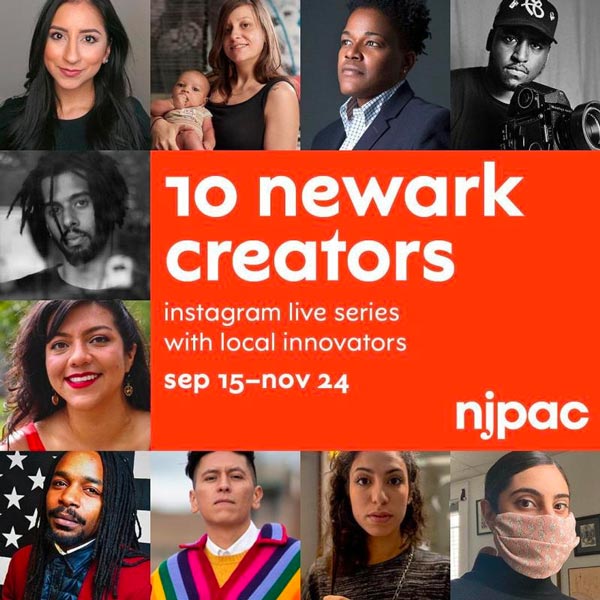 Representatives of younger generations are also contributing to NJPAC's elevated convenings. Instagram Live is the platform for "10 Newark Creators," a series of ten in-depth conversations with Newark's tight-knit creative community. They include Ironbound-based writer and hospital chaplain Mira Abou Elezz, an Egyptian-American Muslim; Adam Bergo, who co-runs artist hangout Black Swan Espresso and records under the name Cevn; Sharronda "Love" Wheeler, board president of Newark Pride Inc, which advocates for the LGBTQ community.
Nonprofit Finance Fund's Where We Go From Here - The Nonprofit Finance Fund delves into Newark territory with its conversational series, "Where We Go From Here." The 15-minute videos spotlight two Newark leaders: Taneshia Nash Laird, CEO, Newark Symphony Hall; Ryan Haygood, CEO, New Jersey Institute for Social Justice. An added third episode features no less than Darren Walker, President of the Ford Foundation. 
Whatever your level of curiosity as a novice, artist, community champion, or academician, Newark offers plenty to stimulate the intellect and create an informed and engaged public.
Jeremy Johnson is the former Newark Philanthropic Liaison for the City of Newark and the current Executive Director of Newark Arts, a nonprofit that supports and advocates for artists and arts groups.